Year: 2021
Production company: Finestripe Productions
Commissioner: Channel 4, News and Current Affairs
Presenter: Davina McCall
Producer/Director: Linda Sands
Executive Producer: Katie Lander
Co-Producer: Kate Muir
Film Editor: Noel Nelis
Production Manager: Robyn Gray
Distributor: TVF International
---
Synopsis
Davina McCall was 44 and thought she was losing it. At work, she hid her hot flushes, depression, mental fog and confusion, until she discovered she was starting perimenopause. With startling honesty, Davina describes her own menopause journey, busts the myths surrounding the transition, and examines the science and fear around hormone replacement therapy. Nine in ten women say the menopause affects their work and around half say their sex lives are adversely affected. Davina fearlessly tackles the midlife taboos that can destroy women's jobs and relationships, exposing the lack of specialist education for GPs and the confusion that still exists around HRT.
This film has had an amazing impact on the national conversation. Social media lit up after transmission with stories of many women who had been misdiagnosed or were unable to continue with their jobs. Over 18,000 health professionals have signed up for extra training since transmission and prescription charges in England have been reduced.
When her own menopause started, Davina was warned not to discuss it publicly as it would ruin her image. In Davina McCall: Sex, Myths and the Menopause she lifts the lid on her own experience in a bid to get women talking about theirs and discovers that help is out there.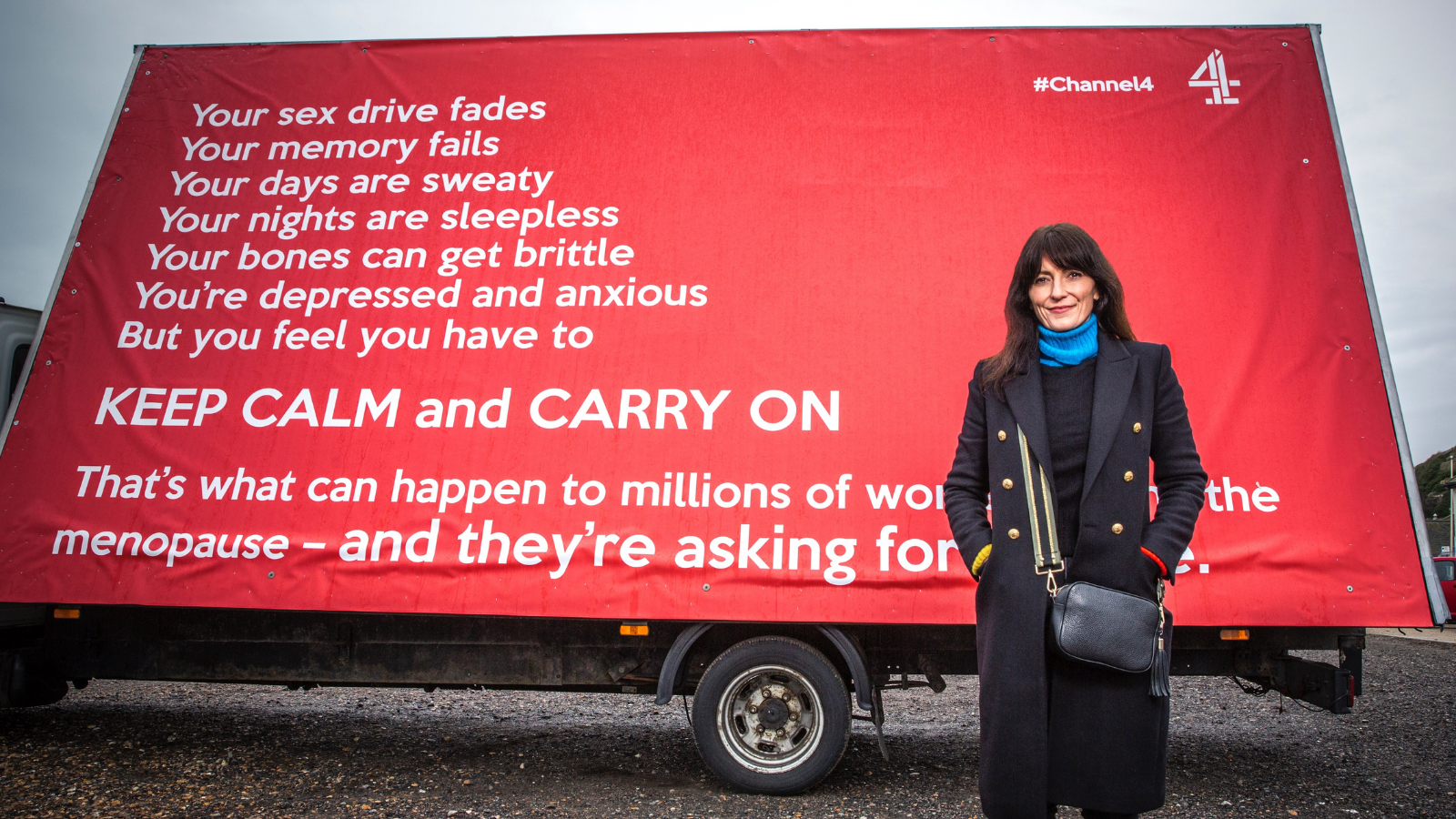 Image courtesy of Finestripe Productions
More information
Davina McCall: Sex, Myths and the Menopause is available to stream now on All 4.