The 74th Edinburgh International Film Festival takes place at the heart of Edinburgh's festival season, between 18 and 25 August, and presents a fantastic programme of feature and short films celebrating the long-awaited return to cinema.
This special programme of in-person and digital screenings includes 31 new features and 73 shorts – with 18 marking their world and 3 international premieres at the Festival – and with 50% of the new features in the EIFF 2021 programme from a female director or co-director.
The majority of Festival screenings take place at the Festival's home, Filmhouse, with the Opening Gala and Special Preview at Festival Theatre and special screenings at partner venues across Scotland, along with introductions, Q&As, in person events and more screenings being available through a dedicated, accessible streaming platform Filmhouse at Home.
EIFF is supported by Screen Scotland, the PLACE Programme (a partnership between the Scottish Government, City of Edinburgh Council and the Edinburgh Festivals), the Scottish Government through the Festivals Expo Fund, the City of Edinburgh Council, EventScotland and the British Film Institute.
---
EIFF 2021 Programme
Reflecting the diversity of stories and storytellers from across the world, EIFF's 2021 programme includes two hugely anticipated musicals: hot from Cannes where it won the Best Director award, the UK premiere of Leos Carax's Annette starring Adam Driver and Marion Cotillard, co-written by pop legends Sparks and a Special Preview screening of Everybody's Talking About Jamie at Festival Theatre with a starry cast including Sharon Horgan and Richard E. Grant, and newcomer Max Harwood in the title role.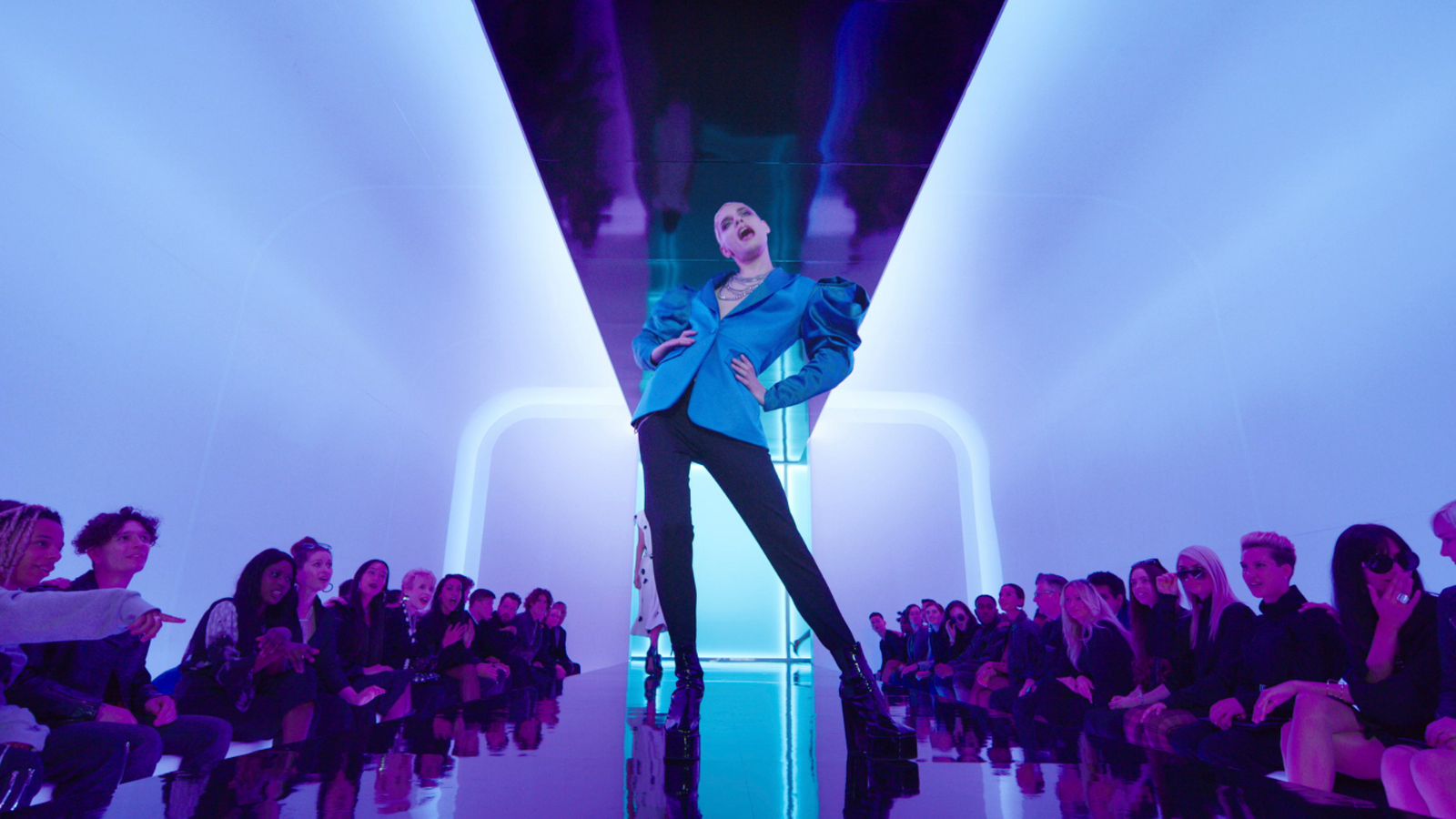 Everybody's Talking About Jamie. Dir. Jonathan Butterell.
The Festival opens with the European Premiere of Michael Sarnoski's PIG with Nicolas Cage as a reclusive truffle hunter and closes with the UK Premiere of Here Today from the comedy legend Billy Crystal, also featuring Tiffany Haddish. Following in footsteps of Whisky Galore! which premiered at EIFF in 2016, two Scottish films exploring island life receive their World Premieres at EIFF: a documentary Prince of Muck following the continuing battles of elderly patriarch Lawrence MacEwen and Hebridean feature drama The Road Dance based on a best-selling book by STV News presenter John MacKay who also stars in the film.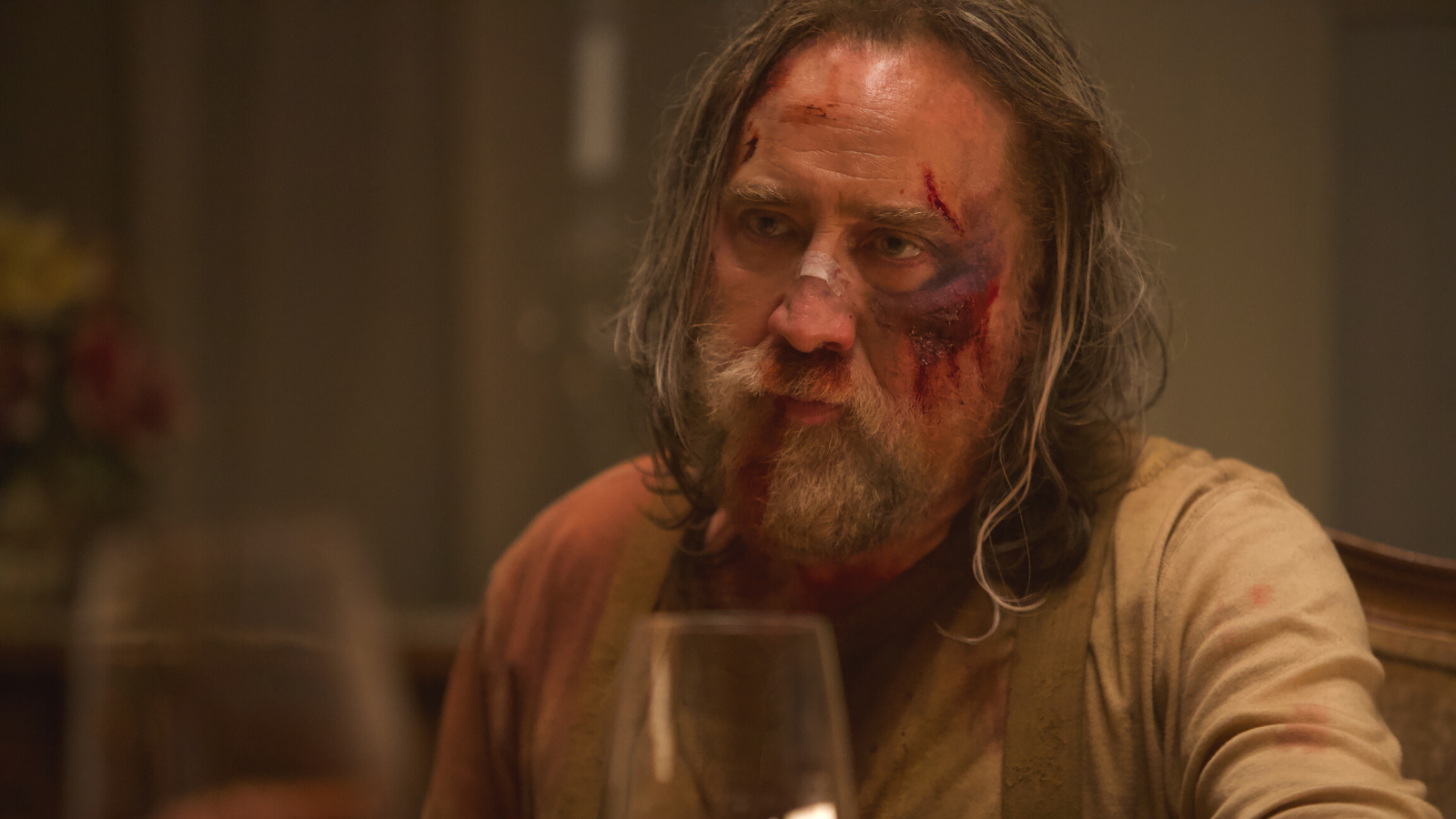 Nicholas Cage in PIG. Dir. Michael Sarnoski.
Determination in the face of adversity and addressing the social issues permeating societies around the world are strongly represented in this year's programme. The UK premiere of Haider Rashid's Europa starring British-Libyan Adam Ali as a young Iraqi refugee sees him fighting to survive in the wilderness and with 'Migrant Hunters' on his trail while Oscar-nominated Kaouther Ben Hania's The Man Who Sold His Skin focuses on a young Syrian refugee who agreed to having his back tattooed in exchange for a better life in Europe. Maryam Moghaddam and Behtash Sanaeeha's Ballad of a White Cow sees a wife fighting against the broken justice system in Iran after her husband is executed for a crime he did not commit and New Zealand's The Justice of Bunny King tells the story of a troubled single mother trying to get the custody of her children back.
In documentaries, Walk with Angels offers a visceral look at South Africa's legacy of Apartheid and child trafficking and Rebel Dykes explores at the underground lesbian community in London in the 80s and the country's lack of response to the AIDS crisis. Two very personal documentaries, Radiograph of a Family from Firouzeh Khosrovani centres on the director's parents and uses them as a lens to look through at Iran's society split between secular and Islamic beliefs and Alicia Cano Menoni's Bosco focuses on the director's grandfather living in Uruguay and his ancestorial roots in a small Italian village.
Highlighting contemporary social issues, documentary The Gig Is Up shines light on the forgotten gig economy workforce, from Deliveroo to Amazon, and the European Premiere of Jennifer Ngo's Faceless centres on the pro-democracy protests in Hong Kong. Continuing the theme of gig economy and its recent struggles, Laurent Garnier: Off The Record tells the little-known story of the legendary French DJ and the political response to the rave culture.
This year's programme also showcases the best of horror: impeccable Rebecca Hall in The Night House from the genre innovator David Bruckner and Martyrs Lane from EIFF-returner Ruth Platt reinventing the classic ghost story. In animation, the legendary Academy Award-winning director and animator Phil Tippett presents the second instalment of his Miltonesque Mad God.
The quirky French feature comedy Mandibles sees two friends trying to train a giant fly to make money off of it and Norway's Ninjababy beautifully blends animation and live action to tell the story of a young cartoonist and her unexpected pregnancy.
An ambitious programme of short films – fiction, animation, documentary and experimental aka Black Box – divided into 7 strands by theme, explore a fantastic range of topics and issues: in short animation, Imaginings delve into the recesses of the human mind and Family Values look at how our lives are shaped by values that are handed down to us; in short fiction and documentary, One Step at the Time is rooted in the present moment, showing snapshots from all around the world, Visions project forward, imagining our future lives or alternative realities; and in Black Box we find Interconnections exploring the themes of collaboration and interrelation and Interruptions, a diverse programme playfully confounding the aesthetic expectations of the audience.
Some of the highlights include Ba, about growing up in Soviet Kazakhstan, a child seeking refuge from his stark reality in Romanian Candy Can, animated Hangman at Home exploring the awkward intimacy of humanness and Keith Water, a stop motion animation made from found materials during the 2020 lockdown.
The shorts programme also includes SHORTCUTS – Views From The Four Nations, presented in Edinburgh and France through a partnership with the Dinard Festival of British Film, led by Artistic Director Dominique Green. DFBF and EIFF are twinning to show together a selection of the best of recent British shorts.
All short films are available to audiences digitally on Filmhouse at Home. EIFF Shorts and Experimental films are sponsored by Innis & Gunn, with support from the Culture & Business Fund Scotland, managed by Arts & Business Scotland.
For the full schedule of physical and digital screenings please visit www.edfilmfest.org.uk.
---
Out and About
This year's EIFF spreads around the city and outside of the Scottish capital thanks to a fantastic range of events, opening up access and inspiring curiosity in many who may previously not have been able to experience the Festival programme. Film Fest in the City in St Andrew Square Gardens delivers a free programme of cinematic favourites such as Frozen and Grease, delivered in partnership with Essential Edinburgh and supported by Johnnie Walker, EIFF's Official Whisky Partner, Innis & Gunn, EIFF's Official Beer Partner, and EventScotland, part of VisitScotland's Events Directorate.
A watery themed and now sold out Film Fest on the Forth on 31 July and 1 August presents films the whole family can enjoy at a purpose built outdoor cinema space at Port Edgar Marina in the shadow of the Forth's iconic bridges. Film Fest on the Forth is also supported EventScotland in celebration of Scotland's Year of Coasts and Waters 20/21.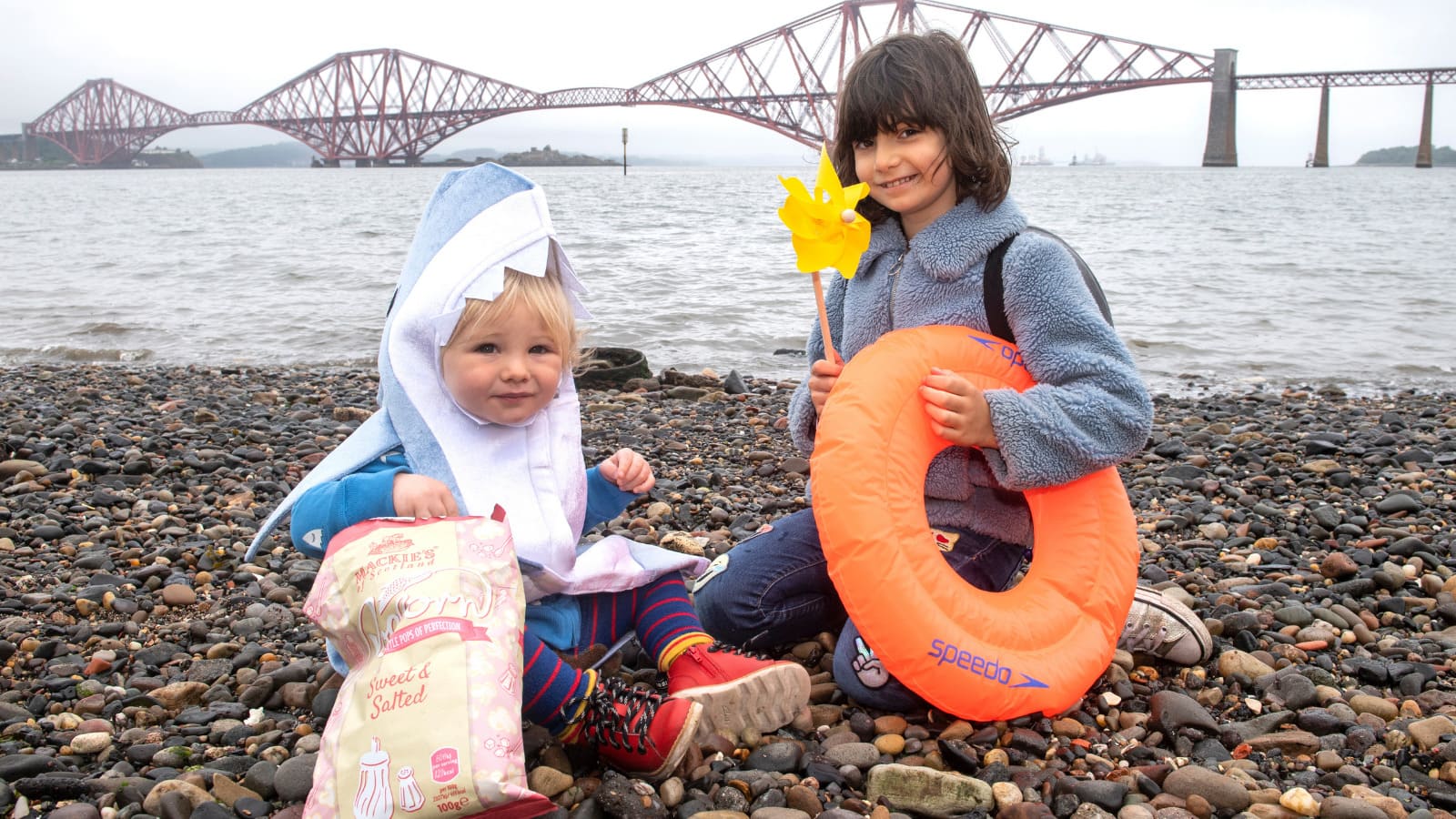 Partnering with independent cinemas and in partnership with Film Hub Scotland, INDY Cinema and Regional Screen Scotland, and with support from the Scottish Government's Festivals EXPO Fund, EIFF travels around Scotland with three fantastic films screened at local cinemas including: Mareel Shetland, Tiree Isle of Tiree, Screen Machine Tobermory and Fort Augustus, Glasgow Film Theatre, Oban Phoenix, Macrobert Arts Centre Stirling, Eden Court Inverness, DCA Dundee, Heart of Hawick, Belmont Filmhouse Aberdeen, Birks Cinema Aberfeldy, and the home of EIFF, Filmhouse Edinburgh. The titles include the Festival's Opening Film, PIG on 18 August, Closing Film, Here Today on 25 August and the World Premiere of The Prince of Muck documentary on 19 August.
To coincide with the Special Preview of Everybody's Talking About Jamie on 20 August, EIFF presents a one-of-a-kind community celebration of love and inclusivity, Edinburgh's Talking About Jamie. This special event gets fizzy with drag queens and cocktails and those dressed to impress are in with a chance of prizes for the best outfits.
---
Special Events & Projects
An inspiring range of in-person events and Q&As offer EIFF audiences a unique access to some of the UK and world's leading film figures.
In Reel Talks, a series of panel discussions around a topic explored in the 2021 EIFF programme, The Power of Connection focuses on our fragile relationship with nature, inspired by the documentary Fathom and featuring the one of the film's subject, Dr Ellen Garland, while The Whole Picture draws on the themes highlighted in Rebel Dykes, a documentary about the relatively unknown London lesbian scene in the 80s and includes the film's director, Harri Shanahan. One of the UK's most distinguished lawyers, Helena Kennedy joins a panel discussing issues raised in Faceless, the documentary about the pro-democracy protests in Hong Kong. Filmmakers Judy Kibinge, Wanjeri Gakuru and Marie-Clémentine Dusabejambo form the panel Daughters of East Africa to discuss how their filmmaking offers radically different images of themselves and their coming of age experiences. This panel discussion and accompanying shorts programme are part of Film Feels Hopeful, a UK-wide cinema season, supported by the National Lottery and BFI Film
---
Audience Network
A series of digital Q&As presented as part of this year's programme includes a conversation with the animation legend Phil Tippett and a more in-depth look at the career of Laurent Garnier with the director of the documentary and the French DJ himself. Other special guests include the director of Ninjababy, Yngvlde Sve Flikke, director of Radiograph of a Family, Firouzeh Khosrovani and director of The Gig Is Up, Shannon Walsh.
The brand-new EIFF Fan Club, delivered in partnership with BAFTA Scotland, sees key Scottish cultural figures and artists interviewing their film heroes. EIFF Fan Club is supported by Sir Ewan and Lady Brown, and the UK Government through funding to enhance the Edinburgh Festivals' digital capabilities. Further details and full line up to be announced in due course.
EIFF regular projects – Talent Lab and EIFF Youth – are back to support film professionals and young film enthusiasts respectively. The first, designed to help writers, directors and producers from Scotland and around the globe take the next steps towards their first feature film, runs digitally across two August weekends (13-15 & 20-21) while EIFF Youth, supported by Baillie Gifford, gathers in Edinburgh over the middle weekend of the Festival (21-22), and online over an extended weekend, to take part in workshops, access career advice, look at environmental issues in cinema production, meet and interview filmmakers.
Both projects are funded through the PLACE programme, a partnership between the Scottish Government through Creative Scotland, the City of Edinburgh Council and the Edinburgh Festivals. EIFF Youth is also supported by the Foyle Foundation, Gannochy Trust, Procam Take 2, Culture & Business Fund Scotland and Young Start, while Talent Lab is supported by the William Syson Foundation and The Fenton Arts Trust.
EIFF Young Critics, supported by James and Morag Anderson, is a programme supporting the next generation of film journalists, offering experience, skills and networking to young people with a passion for cinema.
---
Ken Hay, Chief Executive of Edinburgh International Film Festival said: "We are absolutely delighted to be bringing audiences such an exciting Edinburgh International Film Festival this year. Celebrating cinema and film's ability to bring us together, this year's EIFF will have screening events indoors, outdoors and online.
"There's a fantastic and diverse programme of new and classic features, documentaries, animations, experimental and short films programmed by our team of regular and guest programmers led by Nick Varley, addressing the big issues and inviting audiences to become involved. We hope you will explore the programme and join us whether in person in Edinburgh or around Scotland, or online.
"And in this really challenging climate, my personal thanks to the filmmakers in allowing us to show their films and to the ongoing support of our funders, donors, patrons and friends – it is hugely appreciated."
Dani Carlaw, Head of Unscripted at Screen Scotland said: "This year's Edinburgh International Film Festival is a fantastic opportunity to welcome audiences back to Scottish and international cinema. The festival's Scotland-wide screenings will simultaneously bring people and communities together through film right across the country. Our hugely talented Scotland-based filmmakers are strongly represented in this year's stellar programme including Faction North's world premiere of Prince of Muck; a chance for audiences to see vital documentary Rebel Dykes produced by Siobhan Fahey, and the world premiere of The Road Dance based on the novel by John MacKay."
---
The full programme is available to view on https://www.edfilmfest.org.uk/
Tickets go on sale at 12 noon on Wednesday 28 July for Filmhouse Members, and then on general sale at 12 noon on Thursday 29 July.
For further information contact The Corner Shop PR Scotland:
Susie Gray | [email protected] | 07834 073 795
Rob Deacon | [email protected] | 07930 334 126
Magda Paduch | [email protected] | 07583 164 070
About Edinburgh International Film Festival:
Established in 1947, Edinburgh International Film Festival is renowned around the world for discovering and promoting the very best in international cinema - and for heralding and debating changes in global filmmaking. Intimate in its scale, ambitious in its scope, and fuelled by pure passion for cinema in all its manifestations, EIFF seeks to spotlight the most exciting and innovative new film talent, in a setting steeped in history. Notable films premiered in recent years have included: Bait, The Souvenir, Cold War, Calibre, God's Own Country, Hunt for the Wilderpeople, Amy, Inside Out, 45 Years, A Most Wanted Man, Cold in July, The Imposter, Brave, Tabu, The Hurt Locker, Moon, Fish Tank, Let the Right One In, Man on Wire, Control, Knocked Up, Ratatouille, Little Miss Sunshine and Billy Elliot.
EIFF is supported by Screen Scotland, the PLACE Programme (a partnership between the Scottish Government, City of Edinburgh Council and the Edinburgh Festivals), the Scottish Government through the Festivals Expo Fund, the City of Edinburgh Council, EventScotland and the British Film Institute.
The Edinburgh International Film Festival Limited is a company registered in Scotland No: SC132453. It is a subsidiary of the Centre for the Moving Image (CMI) which is a company limited by guarantee with charitable status with Scottish Charity No. SC006793. The Centre for the Moving Image (CMI) was established in 2010 with a mission to be at the forefront of the development of a vibrant and successful film and moving image industry and culture across Scotland and beyond. The CMI currently comprises EIFF, Filmhouse in Edinburgh and the Belmont Filmhouse in Aberdeen.
Screen Scotland is the dedicated partnership for screen in Scotland. With funding from Scottish Government and The National Lottery, Screen Scotland is driving the cultural, social and economic development of all aspects of the sector in Scotland, through enhanced funding, services and support. Screen Scotland sits within Creative Scotland and is a partnership with Scottish Enterprise, Highlands and Islands Enterprise, Skills Development Scotland, Scottish Funding Council, working in close collaboration with the sector to ensure its success. screen.scot / Twitter / Instagram.
About the BFI
We are a cultural charity, a National Lottery distributor, and the UK's lead organisation for film and the moving image. Our mission is:
To support creativity and actively seek out the next generation of UK storytellers
To grow and care for the BFI National Archive, the world's largest film and television archive
To offer the widest range of UK and international moving image culture through our programmes and festivals - delivered online and in venue
To use our knowledge to educate and deepen public appreciation and understanding
To work with Government and industry to ensure the continued growth of the UK's screen industries
Founded in 1933, the BFI is a registered charity governed by Royal Charter. The BFI Board of Governors is chaired by Tim Richards.
About the BFI Audience Fund
The BFI Audience Fund invests £5.6m of National Lottery funding each year to expand access and encourage greater enjoyment of cinema by connecting audiences with great films - in venues, at events and online. We do this by supporting:
leading exhibition organisations, including film festivals, to deliver culturally rich and nationally significant programmes and events on a year round basis

projects which help exhibitors and distributors bring the best of UK and international cinema to audiences across the UK through events, distribution releases, multiplatform distribution proposals, touring film programmes and more

initiatives that address under-representation and are innovating audience development
About the BFI Film Audience Network
Supported by National Lottery funding, the BFI Film Audience Network (FAN), is central to the BFI's aim to ensure the greatest choice of film is available for everyone. Established in 2012 to build wider and more diverse UK cinema audiences for British and international film, FAN is a unique, UK-wide collaboration made up of eight Hubs managed by leading film organisations and venues strategically placed around the country. FAN also supports talent development with BFI NETWORK Talent Executives in each of the English Hubs, with a mission to discover and support talented writers, directors and producers at the start of their careers.
BFI FAN Film Hubs are:
Film Hub Midlands is led by Broadway, Nottingham working in partnership with the Birmingham-based Flatpack

Film Hub North is led jointly by Showroom Workstation, Sheffield and HOME Manchester

Film Hub South East is led by the Independent Cinema Office

Film Hub South West is led by Watershed in Bristol

Film Hub Scotland is led by Glasgow Film Theatre

Film Hub Northern Ireland is led by Queen's University Belfast

Film Hub Wales is led by Chapter in Cardiff

Film Hub London is led by Film London