Take One Action - the UK's leading global change film festival - has announced the full programme for its 14th annual edition. As Scotland gears up to host the UN Climate Conference (aka COP26) the festival will host 20+ international, UK and Scottish film premieres, inspiring conversations and exclusive digital content in Glasgow, Edinburgh and online from 22 - 26 September. In-person festival editions will also take place in Aberdeen (22-24 October) and Inverness (29-31 October).
The festival opens with the World Premiere of Living Proof: A Climate Story - a brand new feature-length exploration of Scotland's complex relationship to the global climate crisis, told through archive footage from the National Library of Scotland. Curator and director Emily Munro searches for the roots of the climate crisis in an evocative portrayal of a country shaped by demands for energy and economic growth. Featuring corporate voices, news reporters, protestors, and the general public, the footage spans the geography of Scotland, taking in the central belt, the rural South, the Highlands and the North sea, and looks at the most treasured, most contested and most exploited parts of the country. (Edinburgh Filmhouse 22 Sep; Glasgow Film Theatre 23 Sep; Aberdeen Belmont 22 Oct; Inverness Eden Court 29 Oct).
Living Proof is supported by Film Hub Scotland and will tour Scottish cinemas following its Take One Action World Premiere.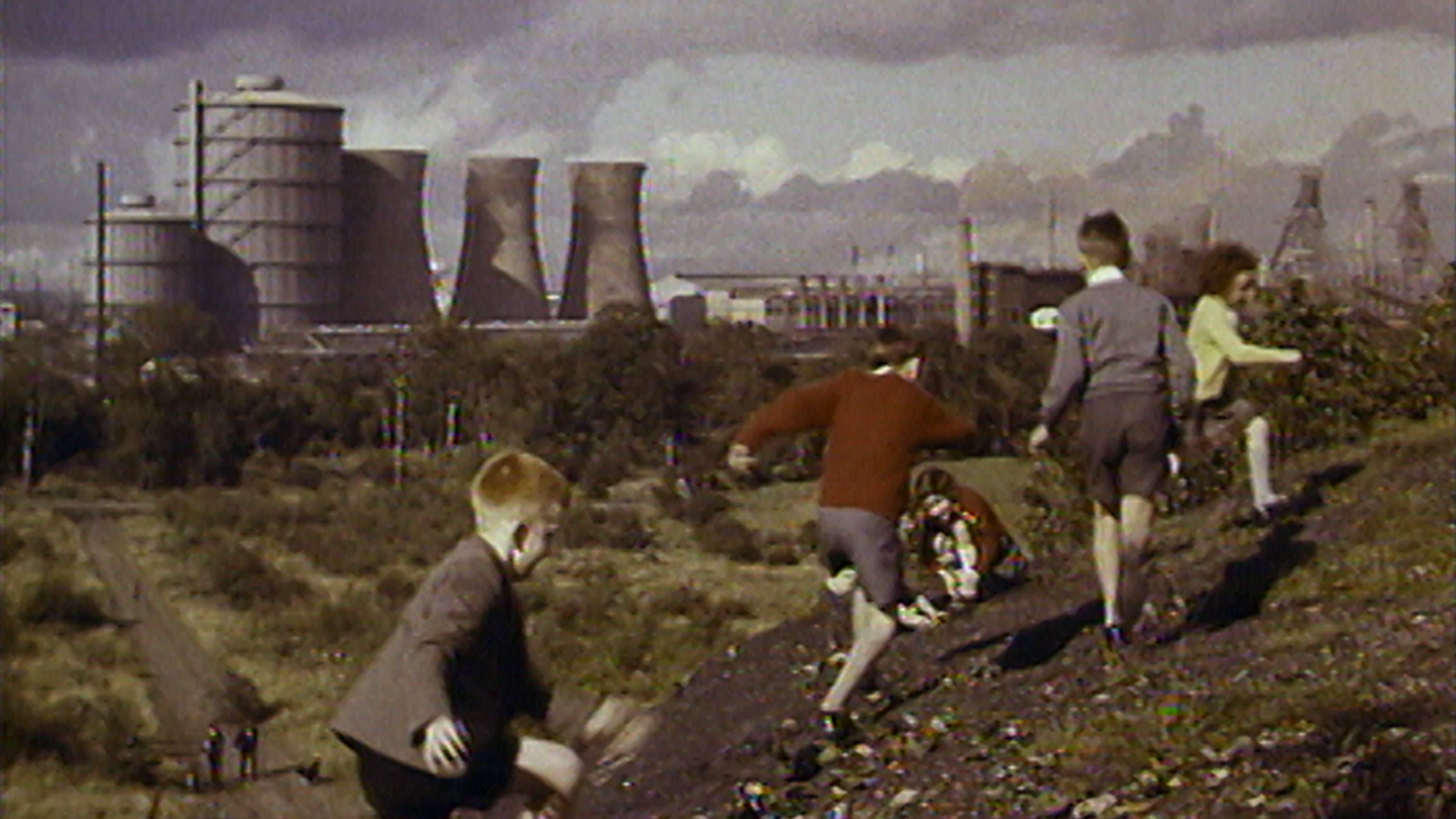 Living Proof still, courtesy of Take One Action.
Take One Action 2021 will close on 26 September with the Scottish premiere of The New Corporation. Joel Bakan and Jennifer Abbott's 'unfortunately necessary' sequel to their seminal 2003 documentary The Corporation investigates how the corporate takeover of society is being justified by the sly rebranding of corporations as socially conscious entities. From gatherings of corporate elites in Davos, to climate change and spiralling inequality; the rise of ultra-right leaders to Covid-19 and racial injustice, the film looks at corporations' devastating power. Countering this is a groundswell of resistance worldwide as people take to the streets in pursuit of justice and the planet's future. (Glasgow Film Theatre 26 Sep; Edinburgh Filmhouse 26 Sep; Aberdeen Belmont 24 Oct; Inverness Eden Court 31 Oct plus online 22-26 Sep).
Other TOA21 festival highlights announced include:

The UK Premiere of On the Line, following the course of a year in the life of Rocio, Richard and Sergio - just 3 of the 100,00 people deported every year from the USA to the Mexican border town of Tijuana. Having lived for years, sometimes decades, in the US, many deportees end up working for American call centres, spending their working lives answering calls from American consumers and their evenings on the phone to their families left behind as they try and settle into the limbo of their new life. (Edinburgh Filmhouse 23 Sep; online 22 - 26 Sep)
The Scottish premiere of The Ants and The Grasshopper, directed by Raj Patel, in which Malawian environmentalist Anita Chitaya embarks on a journey through the U.S. in an effort to convince Americans that climate change is real. (Glasgow Kinning Park Complex (Climate Fringe Week) 24 Sep; Edinburgh Filmhouse 24 Sep; Aberdeen Belmont 23 Oct; Inverness Eden Court 30 Oct)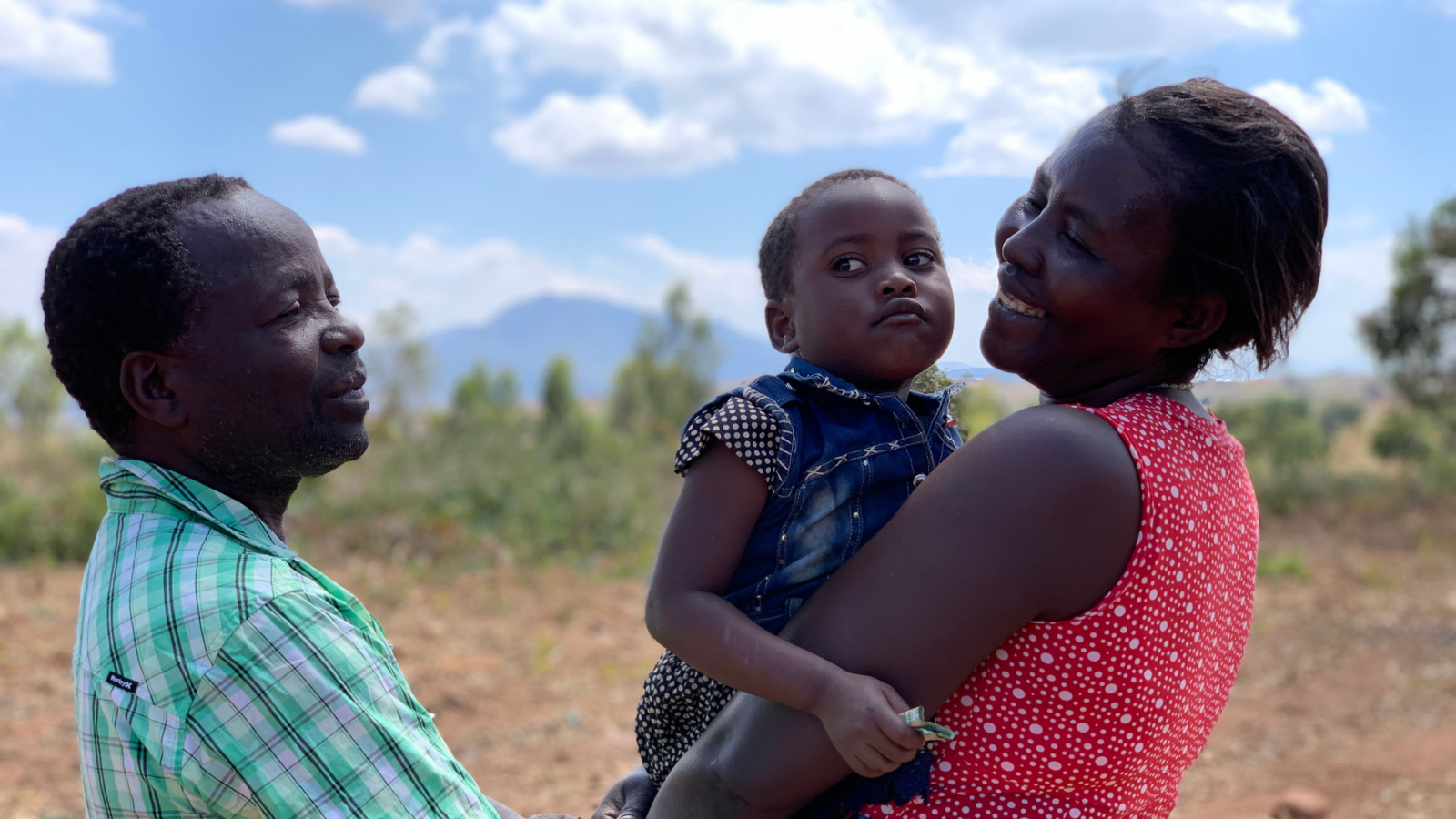 The Ants and The Grasshopper, courtesy of Take One Action.

The Scottish premiere of The Last Forest, set in a luxuriant Brazilian rainforest where Davi Kopenawa, a shaman and leader of the indigenous Yanomami community, as well as the film's co-writer, fights to save the land from the threat of gold prospectors. Blending dreamscapes and reality, the film pays homage to the Yanomami's creation myths, their relationship to nature and their ongoing struggle to preserve their natural environment. (Glasgow Film Theatre 25 Sep; Edinburgh Filmhouse 25 Sep; Aberdeen Belmont 23 Oct; Inverness Eden Court 30 Oct; online 22-26 Sep)
The UK Premiere of Zinder, filmed on the streets of Niger's second-largest city by local director Aïcha Macky. Within a country whose resources are plundered by foreign firms, the infamous district of Kara Kara is ruled by poverty and violent gangs, and everyone dreams of a way out – be it terrorism or emigration. (online only 22 - 26 Sep)
The Scottish premiere of Writing with Fire, the story of India's only news agency run by Dalit women, surviving and thriving in a media landscape run exclusively by men. Armed with smartphones, Chief Reporter Meera and her journalists break traditions, be it on the frontlines of India's biggest issues or within the confines of their homes, redefining what it means to be powerful. (online only for 24 hours from 25 - 26 Sep)
The Scottish Premiere of Call Me Human, a celebration of indigenous knowledge and a journey into a people's millennial history, guided by Innu writer Joséphine Bacon - a woman who has devoted her life to sharing her own and her ancestors' knowledge, wisdom and language. (online only 22 -26 Sep).
Exclusive online festival content to complement the film programme, including a poetry performance by multilingual, Scotland-based poets and a conversation with Innu poet and Storyteller Joséphine Bacon, the protagonist of Call Me Human; a conversation between Dr Luke de Noronha (writer, academic and broadcaster, author of Deporting Black Britons) and Pinar Aksu (Scotland-based community organiser and campaigner against detention and deportation) on Fighting The Border Industrial Complex and a special podcast exploring Palestinian resistance and international solidarity.
Sambrooke Scott, Head of Audience Development at Screen Scotland said: "We're very excited to support the return of Take One Action as it showcases poweful cinema from Scotland and around the world, exploring the issues that are shaping our world. By pairing great films with positive action that enables the audience to explore - and begin to address - key challenges facing our collective future Take One Action offers a unique festival experience. By kicking off with Living Proof: A Climate Story, a timely and necessary portrait created by Dr Emily Munro for the National Library of Scotland, against a backdrop of Scotland's hosting COP26, Take One Action once again proves to be a vital, engaging and empowering festival."
All films are available on a pay-what-you-can basis, whether in person or online, across all venues. All films are available to watch online (excluding Living Proof).
Tickets to all screenings are on sale now at www.takeoneaction.org.uk.
Take One Action is funded by The National Lottery and Scottish Government through Screen Scotland and supported by Film Hub Scotland, part of the BFI's Film Audience Network, through funds from Screen Scotland and National Lottery Funding from the BFI. Long-term partners Oxfam, Christian Aid, UNISON Scotland and Global Justice Now. The festival is thrilled to be working again with the Scottish Documentary Institute and to be striking up new partnerships with ÚNA Festival, Nourish Scotland and Climate Fringe.
Take One Action 2021 Festival Access Info
TOA are pleased to keep building on their accessibility provision year on year. Their commitments include:
All films and pre-recorded Q&As are captioned for D/deaf and hard-of-hearing audiences

Live BSL interpretation at opening and closing night events in Edinburgh and Glasgow

Tickets available on a pay-what-you-can basis across all venues and online

Travel, childcare and mobile data funds

Content notes for each film

Detailed access notes available on each individual film and venue page on the TOA website
Header image: The New Corporation, credit: Reuters