The full programme has been announced for the seventh annual Scottish Queer International Film Festival, running at CCA Glasgow and also online from 6 - 10 October.
Shaped by the new programming team of Nat Lall and Jamie Rea with new producer Indigo Korres, highlights at the five day celebration of films made by and for the LGBTQIA+ community include:
An opening night bonanza of the best in new Scottish queer filmmaking with a poetic film in British Sign Language (Affirmation #6), selections from queer Black artists from Fringe of Colour (Ixwa Blue, Space 2: We've Come A Long Way, black queer nature poem for khadijah (and all of us)), sweet musings on trans life in Glasgow (You can run), and lots more. Audiences are encouraged to join the festival team and filmmakers for a celebratory drink after the screening (6 October)
A focus on contemporary LGBTQIA+ experiences across the globe, including the joy and vulnerability of life in Queer Asia (7 October), a raw look into the diverse cultures of Queer Brazil (8 October)
Rollick/Dance: From dirty to sensuous, a night of queer music videos and dance interpretations that encourage us to be carefree, to frolic, and to ponder the links that bind us all together as a community (7 October)
Artist, writer, and educator Linda Stupart screening their new experimental moving image work After the Ice, the Deluge, inspired by their research in the Arctic (7 October; in partnership with LUX Scotland)
A funny and disturbing, erotic and proud exploration of all things kinky in Spill Your Kinky (kink). Films that focus on how we view and experience sex in an age of technology from the seemingly simple to the more extreme, followed by a conversation with a conversation with trans artist Ivor MacAskill and non-binary artist Rosana Cade (8 October).
A spooky Horror Hour in collaboration with feminist horror film collective Final Girls Berlin, that will dish up furry-legged lesbians, crazy cat ladies and bloodsucking lust in a thrilling and chilling selection (8 October) and a night of Sci-Fi Happening, capturing the wonderful weirdness of contemporary queer sci-fi, from self-duplicating sisters to surplus PEP pills (9 October)
A groundbreaking showcase of films from British and International deaf filmmakers telling stories of love, understanding, and courage in A New Chapter Begins (9 October)
The chance to dust of your plaid skirt for a rare big screen outing of lesbian cult classic D.E.B.S, the smart and sexy spy spoof about love at first gun sight (9 October)
A look at what the worlds and realms of gaming can mean to the queer community in GA(Y)MERS, a series of shorts on gender and gaming, including Jamie Jankowic's a woman on the internet. (10 October)
A screening of Rhys Ernst's multi award-winning feature debut Adam, which first screened at Sundance in 2019. A cis teenager meets the girl of his dreams when hanging out with his older sister's queer activist community in NYC- but how can he tell her he's not the trans man she thinks he is? Following the screening, local trans men and trans masculine activists will chat about the lack of transmasculine representation, the pressure of being a representative, and cancel culture in activist scenes (10 October)
A closing gala screening of the timely feature documentary Changing the Game, following the lives of three trans teen athletes in the USA - skier and activist policy maker Sarah, track star Andraya and Texas State Wrestling Champion Mack. This incredible exploration into intersectional identities in sports is shown in partnership with LEAP Sports Scotland and is followed by an exploration of trans experience in sport, with special guests from local trans and non-binary sports groups (10 October)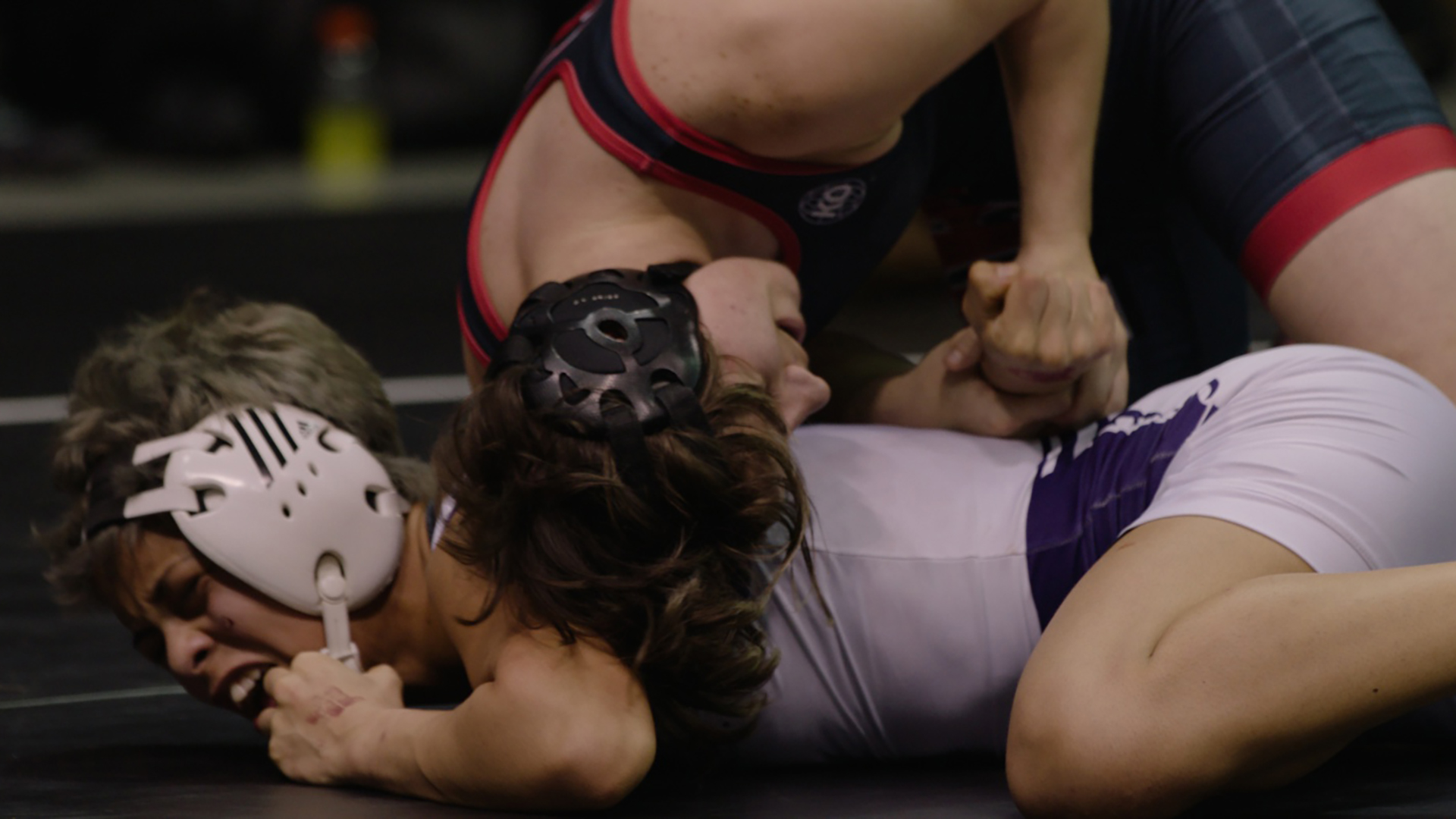 Still from Changing the Game (Michael Barnett)
Indigo Korres, SQIFF Producer, said: "We are incredibly excited for SQIFF 2021! We have a completely new programming team, who have worked really hard to bring a variety of intersectional LGBTQIA+ feature and short films screenings, as well as workshops and other events. Nat Lall's screenings focuses around horror and sci-fi, exploring queer genre fiction at its most powerful. Whilst Jamie Rea analyses body image, self-expression, and the poetics of bodies as art in his programmes. The Festival will be mostly in person this year, however, we will have some of our screenings online to reach a wider audience. And as always, we are working really hard to make the Festival as accessible as possible both online and in person with various access measures and free tickets."
SQIFF is funded by Screen Scotland with support from Film Hub Scotland.
Tickets to all screenings are priced on a pay-what-you-can-afford scale from Free- £8. They go on sale at noon today www.sqiff.org. Alongside the in-person screenings at CCA, SQIFF will host online screenings of GA(Y)MERS, A New Chapter Begins and Changing The Game, streaming from 2 - 10 October.
Media Contact
For press screeners / press tickets, images and interviews please contact Ruth Marsh on [email protected] / 07824468396
Ticketing Details
Access Details
All films include English language captions or subtitles to make the Festival more accessible for Deaf and hard of hearing audiences.
All live online events will have live captioning available.
All live and pre-recorded online events will have BSL interpretation available.
Several of our films and live events will have audio description available.
Content notes indicating any potentially distressing subject matter in films are available to download from www.sqiff.org. These will also be read out at the start of live online events.
We have an access fund to assist people based within Scotland with no or limited internet access to attend the Festival. If you would like to apply for this, please contact [email protected].
Header image: Still from Before the Eruption (2021) from director Roberto Pérez Toledo.
---
About SQIFF
SQIFF (Scottish Queer International Film Festival) was formed with the aim of adding to the exciting and growing amount of queer film stuff happening around Scotland. Since 2015, we have held an annual festival in Glasgow alongside providing year round events across various locations. Our goal is to get people watching, talking about, and making more queer films. We want to screen movies that people might not otherwise get a chance to see and to create inspiring and informative events alongside challenging inequality and barriers to accessing the arts.