The 75th anniversary edition of Edinburgh International Film Festival came to a close on Saturday August 20, the first under the new vision of Creative Director Kristy Matheson, with 3 Awards handed out during the Closing Gala of Kogonada's After Yang.
It was revealed that Winners by Hassan Nazer, which recieved National Lottery and Scottish Government funding through Screen Scotland, won the Audience Award, voted by the viewing public. The inaugural Powell & Pressburger Award for Best Feature went to Will Anderson and Ainslie Henderson's A Cat Called Dom which also receiving funding through Screen Scotland.
The bold, diverse and warmly-received programme of in-person screenings included 91 new features with 42 films in the EIFF 2022 programme by women, agender, non-binary directors or co-directors. A total of 263 in-person screenings, featuring over 37 languages took place across Filmhouse, Vue Omni Edinburgh, Everyman Edinburgh, Cameo Picturehouse and St Andrew Square. EIFF welcomed over 80 international guests to meet audiences this summer in Edinburgh.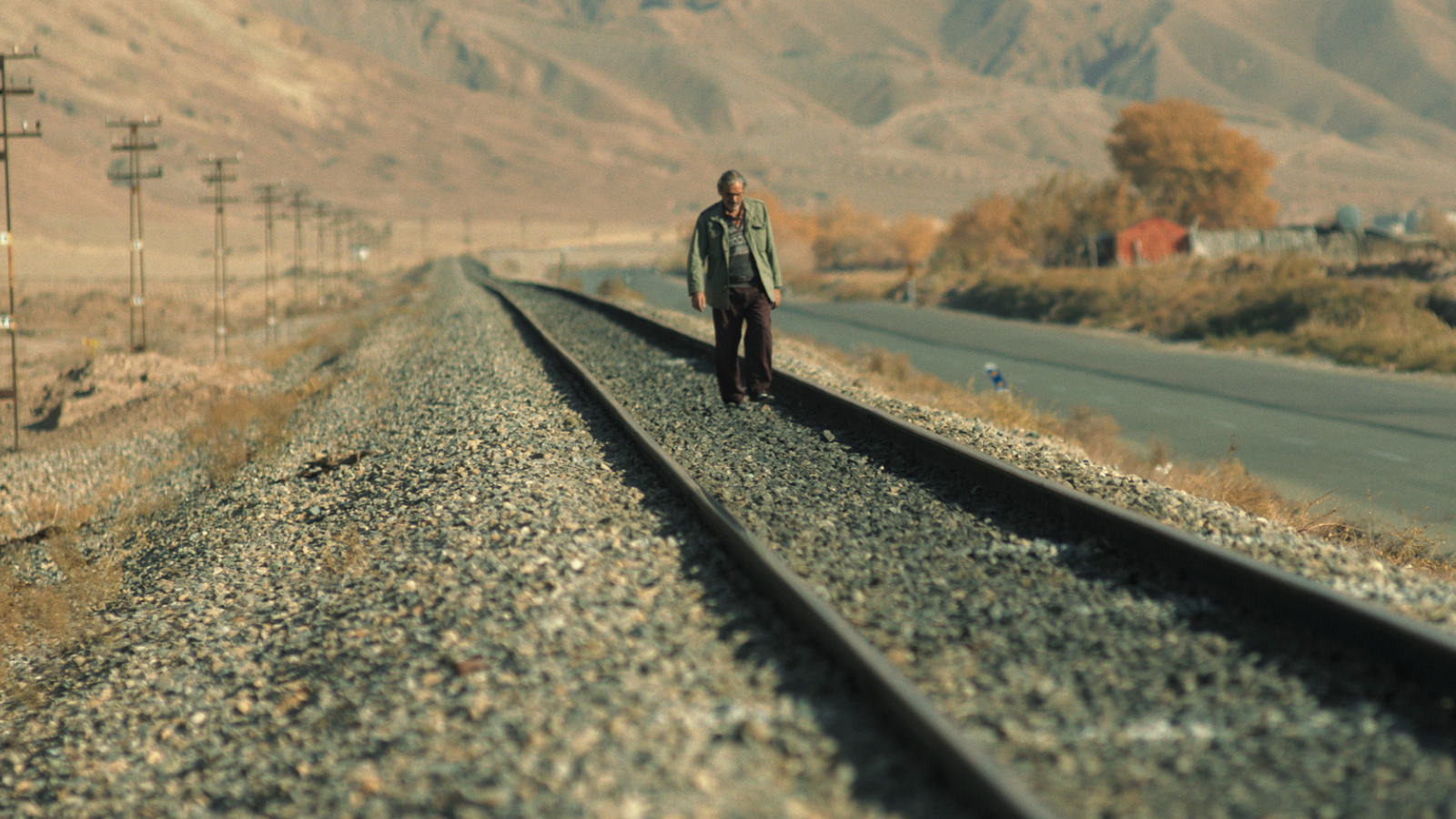 Still from Winners - Reza on Rail Tracks, courtesy of Sylph Productions 2022
EIFF 2022 Winners
NORMAN MCLAREN JURY FOR BRITISH SHORT ANIMATION
The jury was composed of Oscar nominated animator Bastien Dubois; Belfast-raised Animation Director and Designer Jennifer Zheng; Animation Executive Producer and Director Sue Loughlin. Together they collectively announced:
The Norman McLaren Jury for British Short Animation have chosen a deceptively simple, multilayered film with a powerful message. This film pushes the use of space in a visceral style that clearly communicates the pain of the filmmaker. Stunning in its simplicity, the award goes to Stay by Yu Sun.
NORMAN MCLAREN JURY FOR BRITISH SHORT FILM
The jury was composed of Jury President Raul Niño Zambrano, Creative Director at Sheffield DocFest; Film Programmer and Curator Raymah Tariq and Director/Producer Sean Dunn. Together they collectively announced:
In this film, the Norman McLaren Jury for British Short Film were struck by the use of camerawork, sound, and framing to evoke a haunting and unnerving atmosphere. It challenged our perspectives on arts spaces, immigration, and how we commodify other peoples' experiences and continued to linger in our thoughts, long after the credits. The award goes to Canvas 5 by Karla Crome.
THE POWELL & PRESSBURGER AWARD FOR BEST FEATURE FILM
The jury was composed of Jury President Gaylene Gould, broadcaster, writer and Founder & Creative Director of The Space To Come; Glasgow based film producer Rosie Crerar and actor turned award-winning author, Sarah Winman. Together they collectively announced:
"It's better to miss Naples than to hit Margate" was Powell & Pressburger's motto, suggesting the imagination, daring, risk taking and wit that marked their films. Their special collaboration was also grounded in deeply human stories and the belief that life can be magic.
For these reasons the jury are pleased to award The Powell & Pressburger Award for Best Feature to Will Anderson & Ainslie Henderson's A Cat Called Dom.
The Jury would also like to give a special mention to Maha Haj's brilliantly realised black comedy, Mediterranean Fever.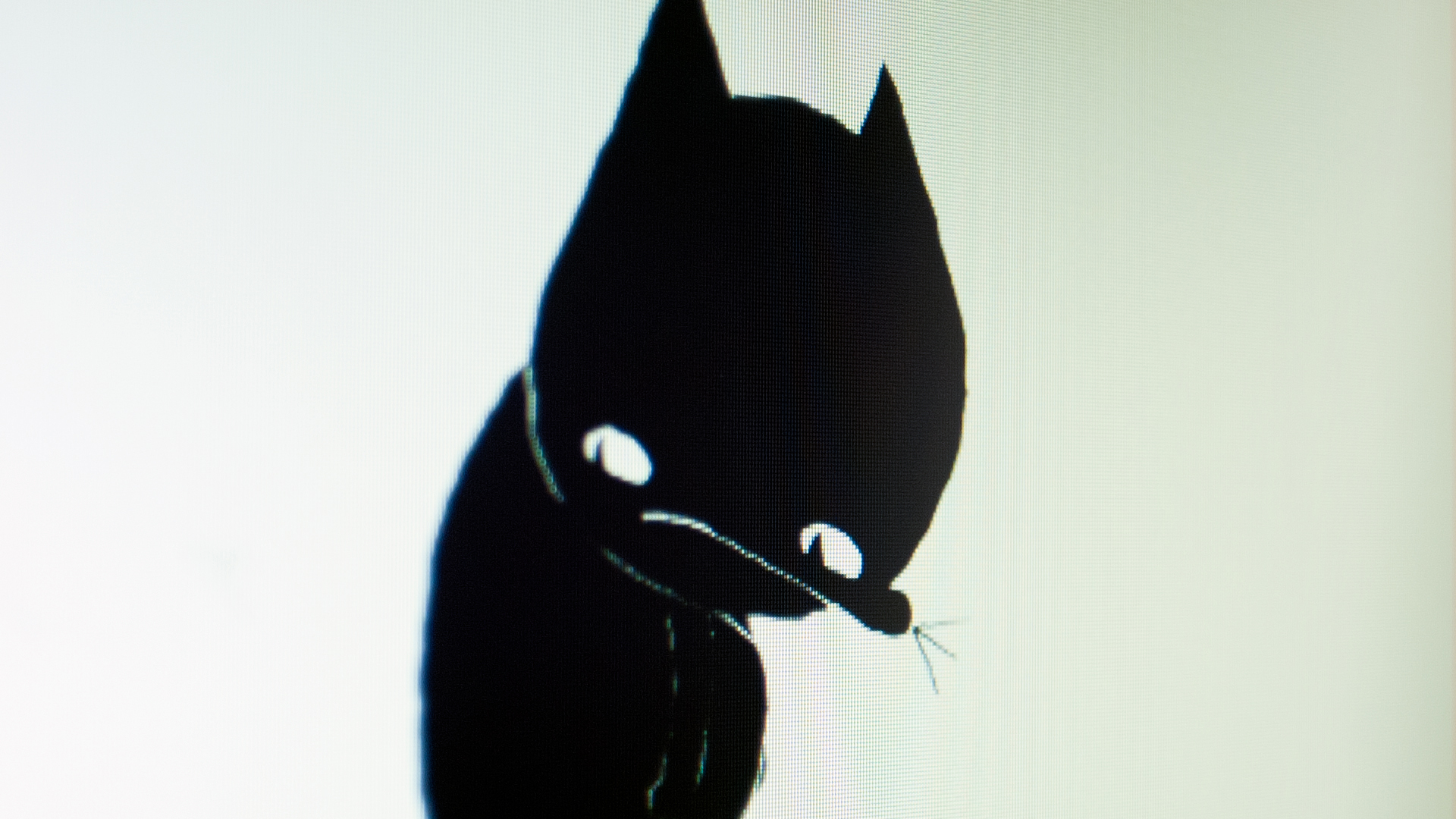 Still from A Cat Called Dom, courtesy of Parcel of Rogues
Will Anderson & Ainslie Henderson, Directors of 'A Cat Called Dom' said "To screen our first feature at EIFF was an honour… but to take away the first Powell & Pressburger Award is just so special. A Cat Called Dom is a film about embracing failure… after EIFF it now feels much more like a success."
Scottish animators Will Anderson and Ainslie Henderson star in and co-direct the EIFF World Premiere presentation of the inventive documentary A Cat Called Dom. Albeit framed as a film for Will's mother, we too are invited to witness how Will deals with the grief of his mother's illness. The duo work on their animations and face the frustrations of trying to make this documentary. Whilst alone, Will turns to DOM, the animated cat that lives on his laptop screen. A Cat Called Dom received production support from Screen Scotland.
Hassan Nazer, Director of 'Winners' said "Winning the audience award at EIFF means everything to me. I have been working towards this since I decided to become a filmmaker. I make films for the audience and will continue to do so. It's a great thing to be part of an ethnic minority living in Scotland where your vision is a mix of your background and new home. My aim is to always tie my cultures together and celebrate diversity through cinema. I'm very thankful our work has been recognised by Screen Scotland and EIFF."
---
The EIFF have announced the festival dates for 2023, the festival will run from Friday 18 August - Saturday 26 August 2023.
Holly Daniel, Head of Industry at EIFF said: "The quality of talent and expertise taking part in our industry programmes this year was a fantastic way to reintroduce EIFF back into the August calendar and we look forward to seeing how the connections made here continue to develop into the future".
Kristy Matheson, Creative Director of EIFF said: "75 years ago the Edinburgh Festivals were established in the shadow of the Second World War as a means of fostering connection, understanding and friendship across nations. To place cinema back in the middle of the Edinburgh Festivals this year has been a joyous experience, and my colleagues and I have delighted in welcoming audiences, artists and industry to Edinburgh to experience cinema together and meet storytellers from the UK and across the globe."
Isabel Davis, Executive Director at Screen Scotland said: "Congratulations to Kristy on her first edition of EIFF and for curating such a strong programme. Charlotte Wells' Aftersun, as opening film, set the tone for a high-quality and buzzy festival which has sustained throughout. The move back to August has been universally welcomed and allowed far greater connection across artforms for creatives and audiences alike."
---
Background
About Edinburgh International Film Festival: Inspired by the unique identity of Edinburgh and our love of film, EIFF connects audiences with essential storytellers. Intimate in scale, ambitious in artistic scope, EIFF is your annual celebration of screen, at the heart of a global cultural gathering. On our 75th anniversary, EIFF returns to the Scottish capital's summer festival season, to centre film as a major art form within this vibrant, cultural conversation and invite audiences, artists, and innovators to imagine new worlds with us.
EIFF is supported by Screen Scotland, the PLACE Programme (a partnership between the Scottish Government, the City of Edinburgh Council and the Edinburgh Festivals, supported by Creative Scotland), the Scottish Government through the Festivals Expo Fund and the PLACE Resilience Fund, the City of Edinburgh Council, EventScotland through the International Fund and Scotland's Year of Stories, and the BFI Audience Fund awarding National Lottery funding.
The Edinburgh International Film Festival Limited is a company registered in Scotland No: SC132453. It is a subsidiary of the Centre for the Moving Image (CMI) which is a company limited by guarantee with charitable status with Scottish Charity No. SC006793. The Centre for the Moving Image (CMI) currently comprises EIFF, Filmhouse in Edinburgh and the Belmont Filmhouse in Aberdeen.