Film FastTrack, Screen Scotland's latest initiative to support Scotland's most talented Film Producers, has announced its cohort.
The two-year development programme, funded by Screen Scotland and delivered by Glasgow-based training organisation TRC, was designed with course leader Julia Short to boost the careers of ambitious scripted Film Producers.
Film FastTrack is designed to enable the producers to focus on their slate and develop relationships with new writing and directing talent. Delegates will benefit from bespoke training sessions and monthly check-ins, as well as a combination of in person and online masterclasses, including script development, finance, business coaching, and negotiation sessions.
The successful delegates taking part in Film FastTrack are:
Amy Jackson
Ken Petrie
Paul Murray
Reece Cargan
Amy Jackson's production credits range from Charlotte Well's BAFTA winning debut Aftersun to Graham Moore's directorial debut The Outfit.
Ken Petrie produced the WW2 historical action drama Enemy Within, as well as George Jaques' debut feature Black Dog.
Paul Murray is a BAFTA Scotland, RTS and Banff Rocky award-winning producer with over 20 years of experience. Paul has focussed the last three years on building an impressive slate of original scripted work.
Selected by Screen International as a 'Rising Star Scotland', Reece Cargan's slate includes award winning shorts focused on LGBTQIA+ stories & voices such as J.C. Goessens' Everyman.
To find out more about the cohort, please visit the TRC website.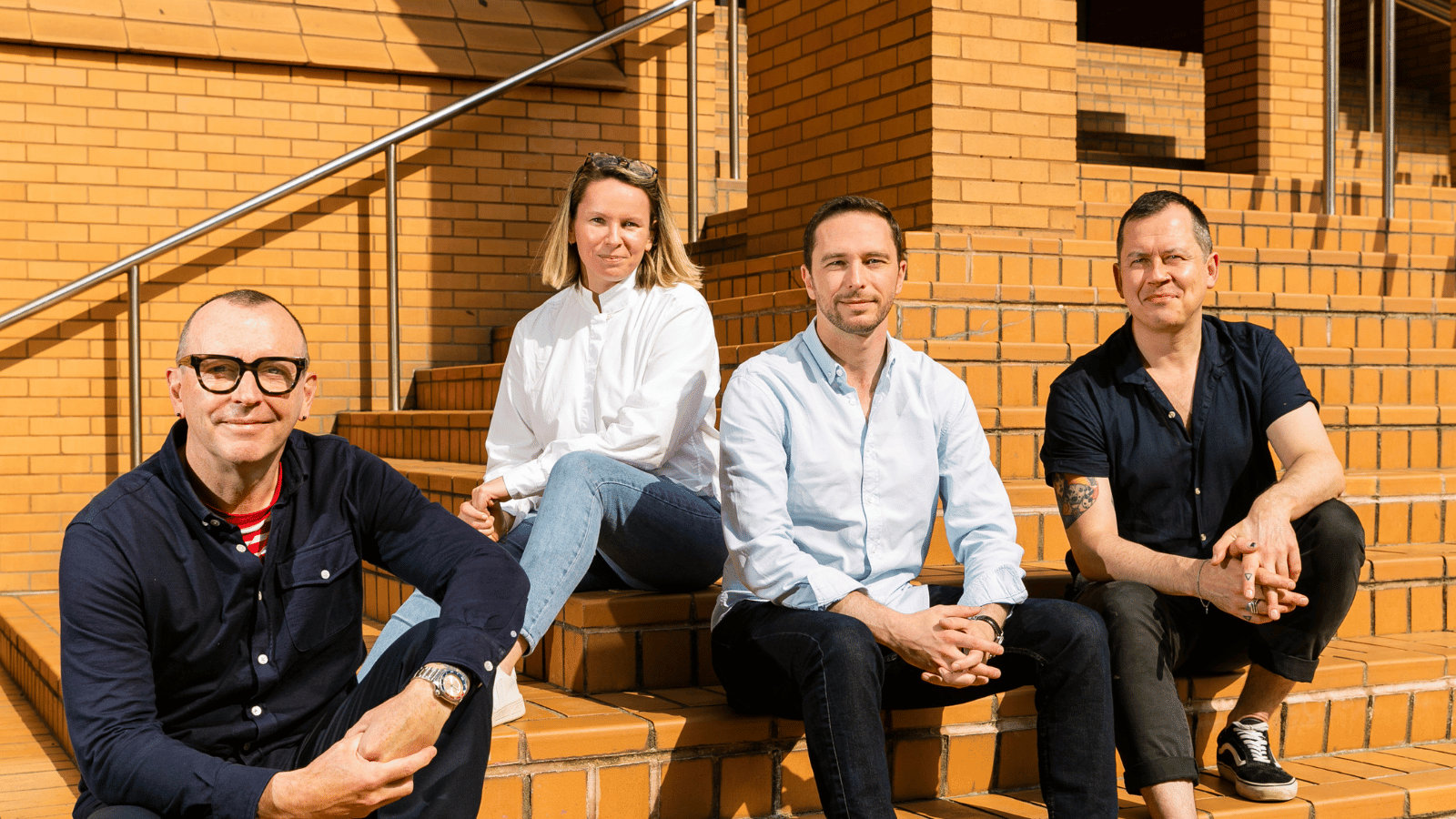 Paul Murray, Amy Jackson, Ken Petrie, Reece Cargan, credit Eoin Carey
Claire Scally, Managing Director of TRC said: "We are delighted to announce the selection of four talented Film Producers that will take part in our newest development programme. With Screen Scotland's support and Julia Short's expertise, we look forward to equipping the cohort with the skills and knowledge necessary to accelerate their careers and continue producing high-quality scripted work".
Kieran Hannigan, Head of Scripted at Screen Scotland said: "This is a hugely talented group of producers taking part in the inaugural Film FastTrack. Each one brings a different set of experiences, but all bring an enormous amount of talent and expertise and, crucially, a very clear plan about what they hope to achieve through the programme. We are confident that TRC, Julia and the experts they have assembled will add real value to the producers at this point in their careers."
The participants were chosen following an open application process and by interview stages with BAFTA and Oscar-nominated Scottish producers on the panel.
---
More information
Screen Scotland drives development of all aspects of Scotland's film and TV industry, through funding and strategic support. Screen Scotland is part of Creative Scotland and delivers these services and support with funding from Scottish Government and The National Lottery. Find out more at screen.scot and follow us on Twitter and Instagram. TRC is one of the UK's leading training providers for Broadcast and Digital. TRC is a registered charity based in Glasgow, funded by The National Lottery and Scottish Government through Screen Scotland and BBC Nations and Regions and Channel 4.
Press contact:
Claudia Detomaso, Marketing Executive at TRC: [email protected]