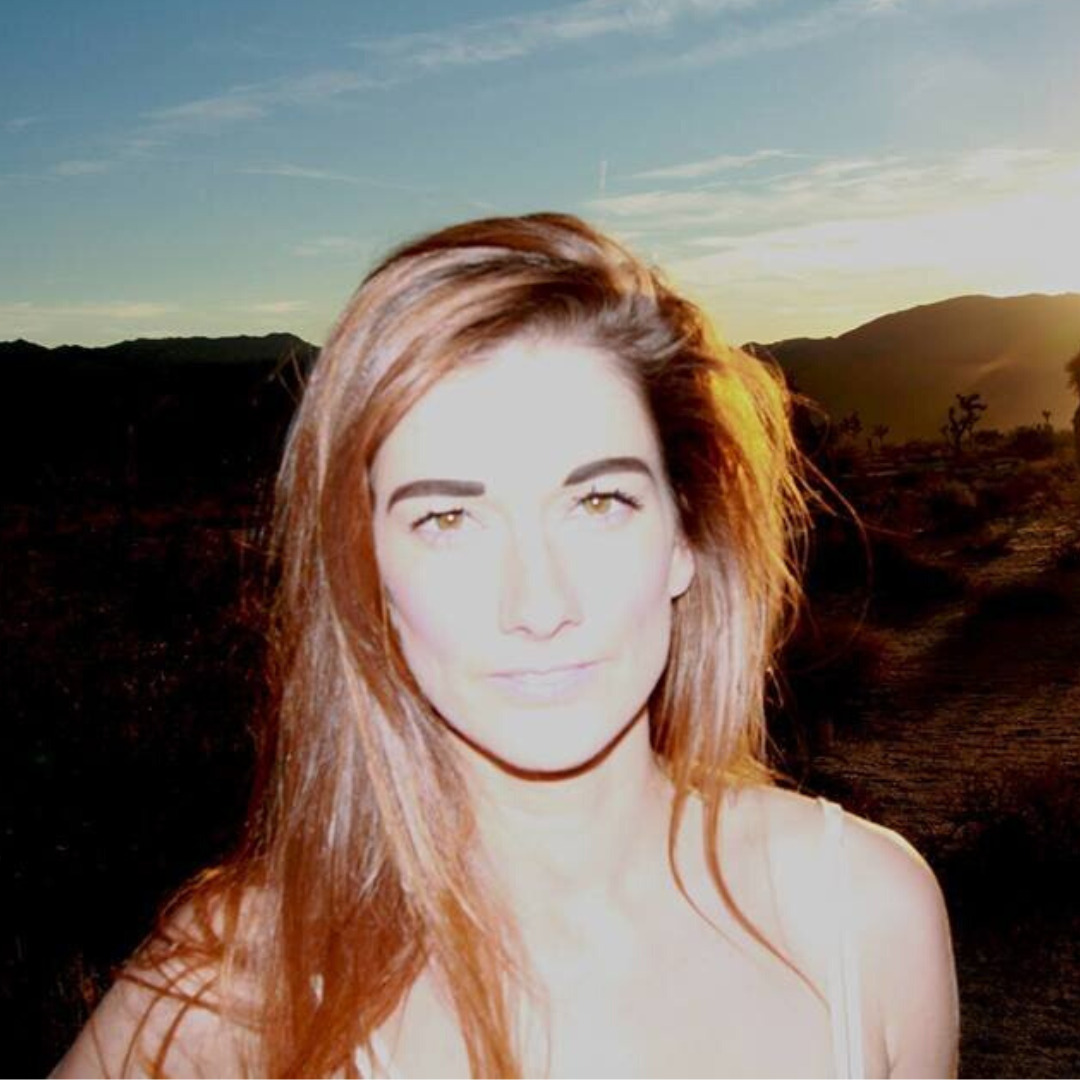 Mairi Claire Bowser was appointed the role of Screen Sustainability Manager for Scotland by Bectu in early 2022. Working within Bectu Vision, the role is focused on embedding sustainability practices across film and TV production in Scotland by supporting productions and practitioners to develop and implement new ways of working.
The post was created with support from agencies across Scotland including Screen Scotland, Scottish Enterprise, South of Scotland Enterprise, Highlands and Islands Enterprise and Glasgow City Council.
Now well established in her new role, Mairi Claire has been busy working with studios across the country in their journey to net zero and identifying the gaps in support for productions and crew working here. She hopes that implementing new initiatives at a systemic level will help Scotland's film and TV industry reduce its's overall carbon footprint.
We sat down with Mairi Claire to discuss her role, what led her to this point in her career and how her work is contributing to a more sustainable future for Scotland's film and TV industry.
Tell us about your working history before become Scotland's Screen Sustainability Manager?
I've been working in the film and TV industry across the UK for the last ten years, specifically out of props and set decoration departments. When I started working in the industry, I became very aware quite quickly at the levels of material waste that were being generated from film and TV production.
At that time, there wasn't that much work being done in the space of sustainability in the film & tv industry across the UK, and so I did a part time MSc in Environmental Management alongside continuing to work in the industry to see what I might be able to do to help to bring about the necessary change.
When I finished my degree, I joined Creative Carbon Scotland to help write a report for Screen Scotland into the ways in which the industry could reduce its impact. During the course of writing the report, I came into contact with a colleague from the camera department who had become an environmental rep within BECTU trade union, and so I joined him in the summer of 2020 to help set up a sustainability sub committee within the union.
When this new role came up in December, it seemed like an appropriate transition to go from doing voluntary work on the topic in my spare time, to then carrying out the work in a full-time role.
Why is embedding sustainability practices across film and TV production in Scotland important to you?
I realised when I entered the workforce in film and TV in 2011 that the efforts I had been trying to make in my personal life in relation to trying to reduce my 'personal carbon footprint' were negligible in comparison to the levels of waste and carbon emissions being generated from production processes when I went to work.
My work in props buying and set decoration is one that, for the most part, I enjoy in its creativity, but I found that the awareness of the levels of waste being generated from our department in particular was one that I didn't enjoy being a part of.
As I realised that a lot of the change required needed to come about on a systemic level, I wanted to help to set up some of those systems so that our industry can be one that workers don't need to unnecessarily damage the planet if they don't want to.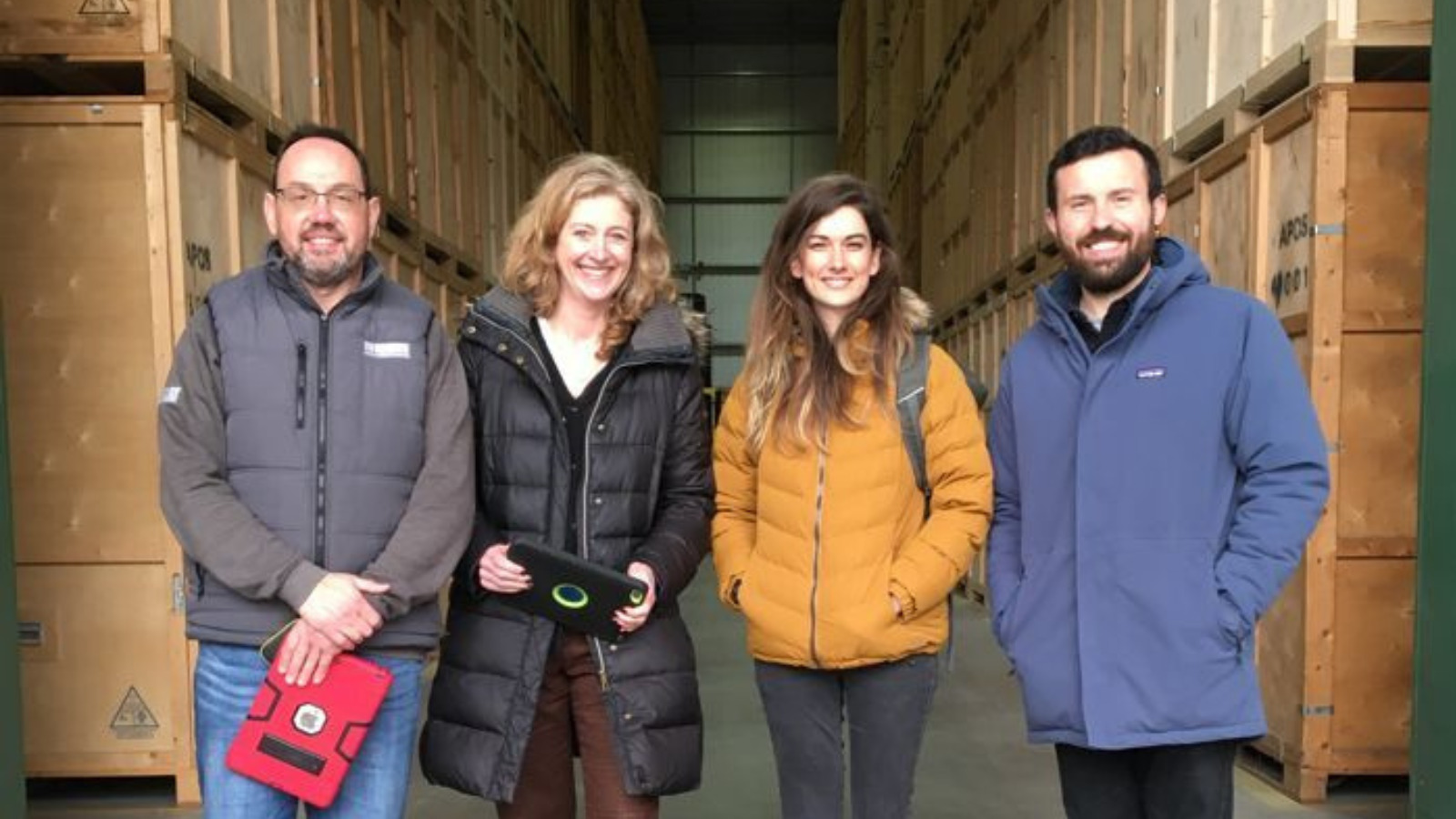 CAMA site visit. L/Rt: Darren Jones – CAMA, Yosien Burke – Creative Zero, Mairi Claire Bowser – Screen Sustainability Manager, Scotland, BECTU Vision, Laurence Johnson – Screen Sustainability Manager, London, Film London
Why do you think it's important to have a dedicated Screen Sustainability Manager for Scotland and what are you hoping to achieve through your work?
As with any industry, or individuals, approach for sustainability, there is most often a need for solutions to be based on locality to reduce transport emissions, and to ensure that the approach is relevant to the environment, culture, and / or workplace that it's being applied to.
We felt that for the film industry in Scotland that, in addition to existing general UK wide initiatives for sustainable production practices, we needed an approach that was tailored to our industry specifically, that worked in correlation to our economic development goals for our sector, and that was responsive to the nuances of processes that could be specific to our industry.
In addition to the role being one that was taking a geographical perspective on the issue of sustainability in the film and TV industry on the whole, we also saw the need for someone to be working on the systemic elements of sustainability for the screen industry in Scotland. As that work crosses over with several systems and sectors outside of it, we realised that it was something that crew on the ground, even ones in an environmental remit, will mostly not have the time to work on.
I often describe the role as being a bridge between the industry itself, and the wider systems and sectors that it exists within, and that the function of it is to help to inform the industry of changes that are coming, the opportunities available for it to reduce its impact, and to continue to establish what further support and resources the industry needs to reduce its impact.
What have you been enjoying most about your new position?
It's a very pivotal moment in time where, in order to fully address the magnitude of the climate crisis, we need to work collaboratively across sectors and systems to pull resources and innovations, and to share knowledge and new solutions in order for us to drastically reduce emissions and waste as quickly as possible.
I'm finding it very interesting being part of so many different conversations about different aspects of sustainability in Scotland on the whole, but also in hearing so many commonalities with other industries in response to our shared need to decarbonise and to work resourcefully.
So whilst the work includes many daunting realisations about the severity of the climate crisis, and it's impacts on existing inequalities through different aspects, I am also reassured by the shared will across the country in different sectors, to help bring about the change needed.
---
More information
If you have any questions for Mairi Claire or would like to find out more about her work, please email her at [email protected]
Images courtesy of Mairi Claire Bowser