This week sees the in-person return of Annecy International Animation Film Festival. Running from 13 – 18 June 2022, the global event brings together the international animation community to the French alpine town for a week dedicated to celebrating excellence in the animation sector.
The annual festival includes an Official Selection of short and feature films as well as various masterclasses from industry leaders and exclusive behind-the-scenes insights into animated projects in production. The International Animation Film Market (Mifa) is also returning this year for professionals within the industry to discuss, network, and make acquisitions of animated projects.
We are delighted to be supporting a number of professionals across Scotland's animation sector to attend this year's festival. Scotland has a strong reputation for high-quality animation output with recent successes including Wild Child Animation's The Brilliant World of Tom Gate which won both a BAFTA Scotland Award in 2021 and a British Animation Award earlier this year.
Exciting Scottish animated projects on the horizon include A Bear Named Wojtek from Scotland based Wojtek Animation Limited. The upcoming animated film tells the fantastic journey of an orphaned Syrian brown bear who is brought to Scotland and becomes a beacon of hope.
Another notable Scottish animated success is the award-winning short film Prosopagnosia from Steven Fraser which is screening as part of the Perspectives Short Films strand at this year's Annecy.
We spoke to Steven about his short film, how he got started in animation and what he is most looking forward to at Annecy Film Festival. Read the interview below.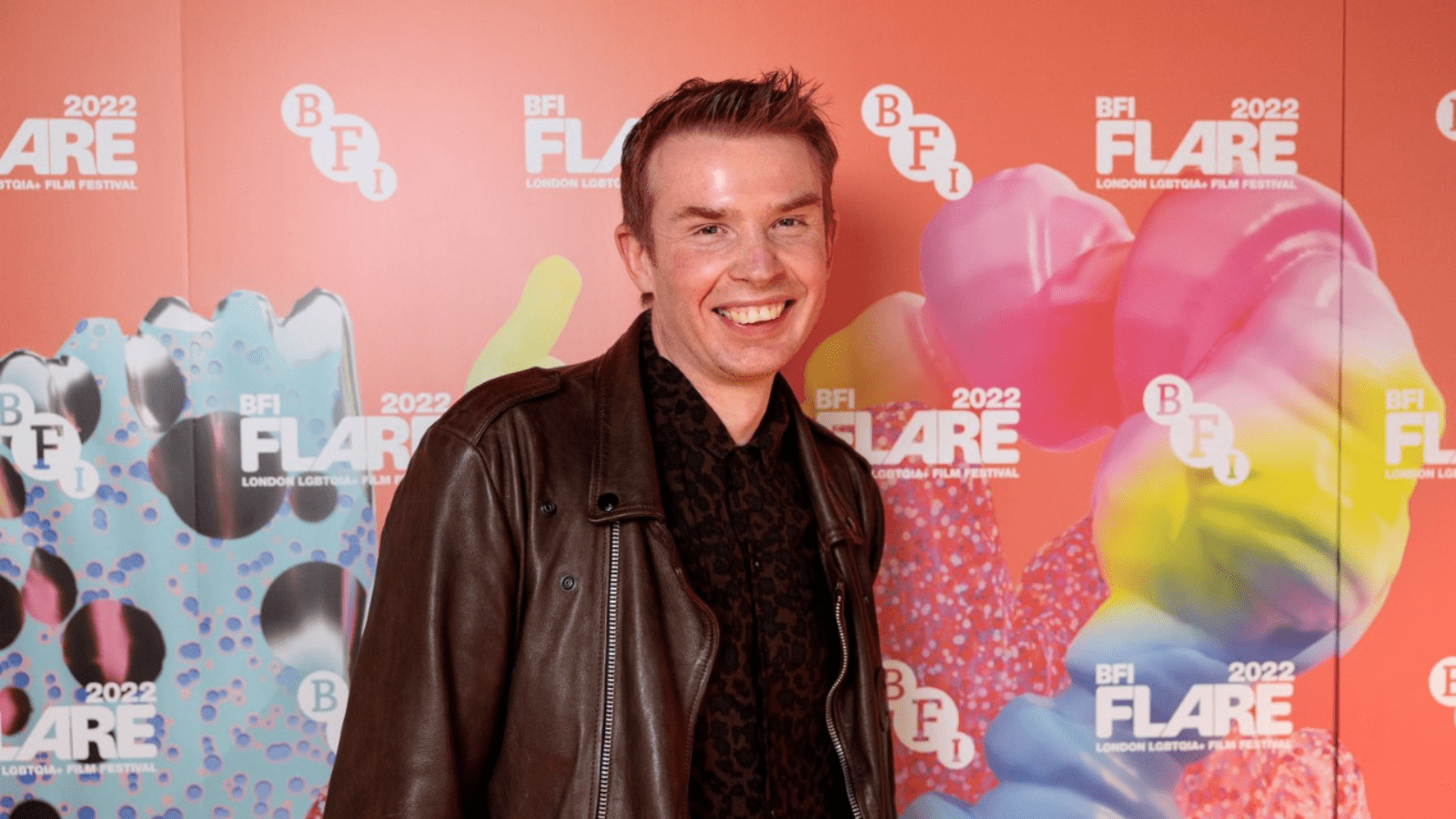 Steven Fraser at BFI Flare 2022.
What is Prosopagnosia about?
Prosopagnosia is about my experiences with face blindness. This means that when I look at a face, I find it difficult to determine who the person is. The film takes a personal and intimate look at what it means to live with face blindness and uses animation to express the emotions and feelings that I encounter.
What inspired the short film?
I first realised I may have a form of Prosopagnosia when I was receiving a diagnosis of autism. At this time, I had a compulsion to understand what a face is; the eyes, the ears, the nose and the mouth for example.
During this period, I started keeping diaries and I also started to sketch different faces. I realised this helped me a lot and what a face looks like became clearer to me. I then had all these drawings, diaries and other objects, so I put them into a memory box. Within the film I open up this memory box to see what is inside. The inspiration comes from the items in the box.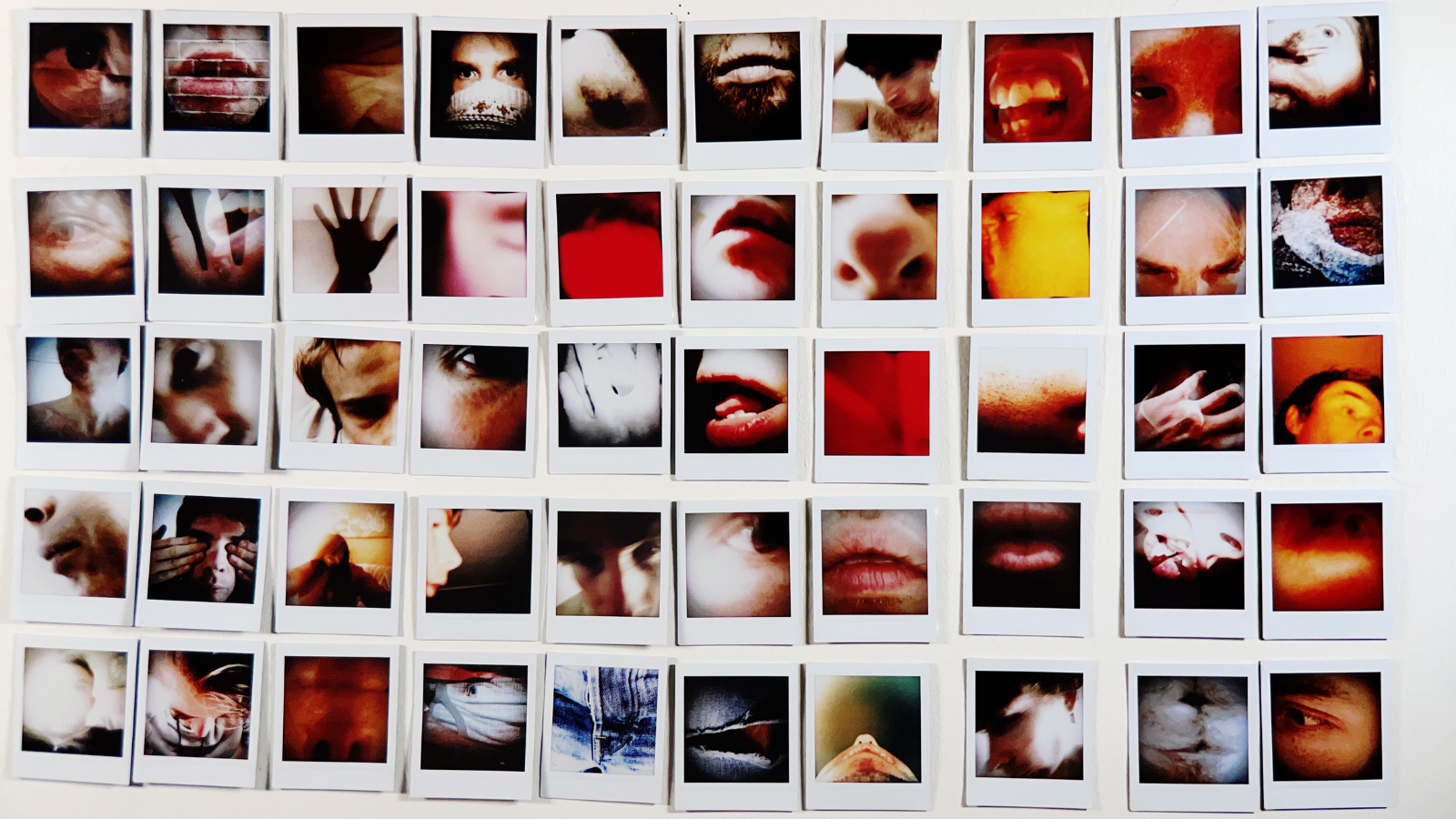 Still from Steven Fraser's Prosopagnosia, courtesy of the Scottish Documentary Institute.
How does it feel to have your short film screen at Annecy Film Festival?
This is the first time in my career I have been able to afford submission fees to larger festivals. Through developing the film in the Bridging the Gap scheme from the Scottish Documentary Institute this became a possibility. Annecy was top of my list of film festivals to submit to, as it is a festival that many of my favourite films have screened at. To have Prosopagnosia at Annecy means a lot to me.
What are you most looking forward to at Annecy?
I am looking forward to visiting the city. In photos it looks very picturesque, so I will be doing some exploring in-between watching films at the festival.
How did you first get started in the animation?
I was compelled to create films in animation as I knew it was the best the way that I could express myself. My films tend to take look at topics such as neurodiversity, mental health and sexuality. Sometimes it is easier to present these subjects visually. I started creating my own animated films as I like to draw and I like the freedom that the format gives me. For example, I can use photography, drawings and different media and I can put all these things together in an animated film. As I developed as an artist, I started to use animation to discuss topics that are personal to me, so my skills and interest in animation grew from there.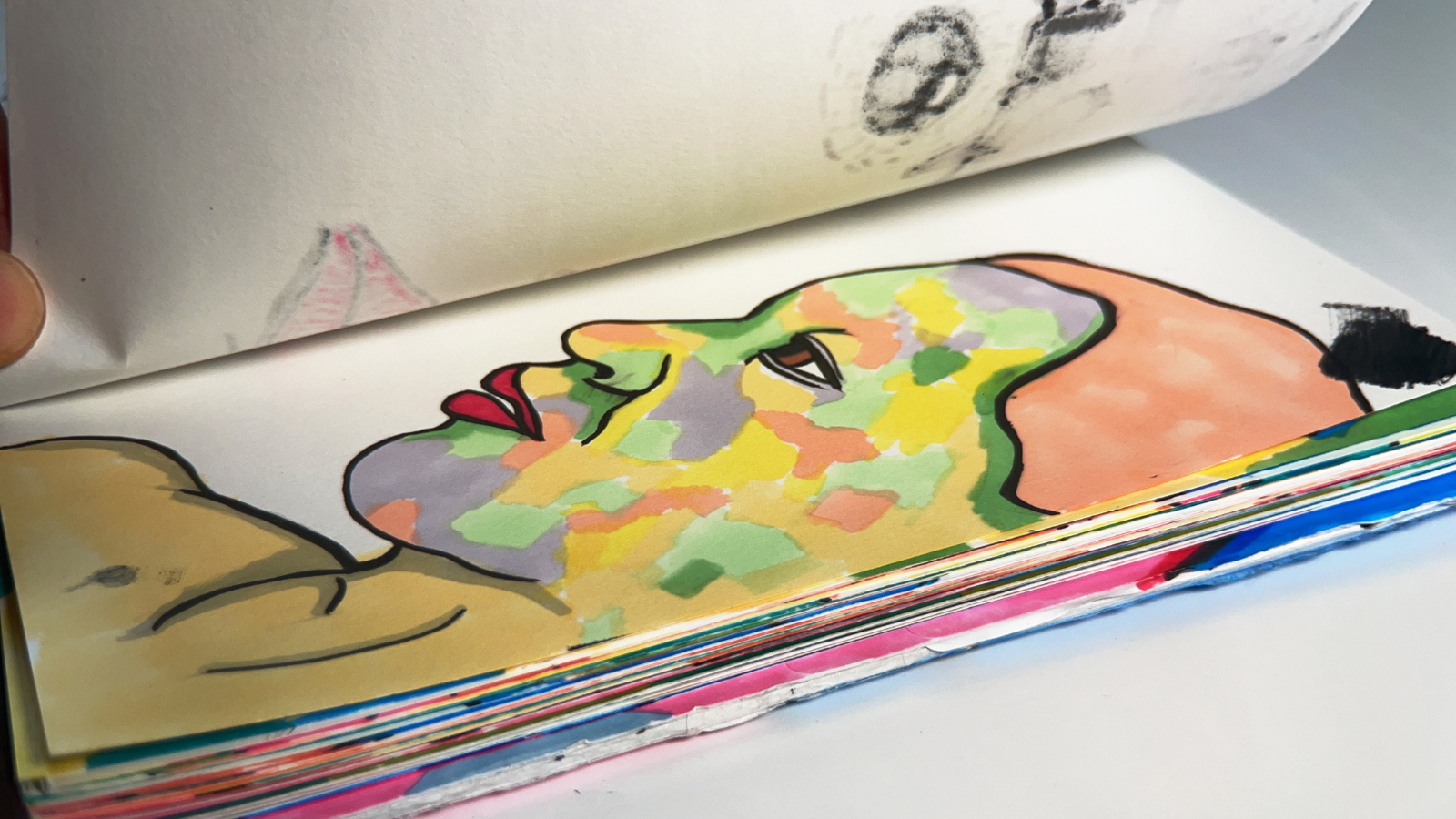 Still from Steven Fraser's Prosopagnosia, courtesy of the Scottish Documentary Institute.
What is the biggest challenge facing the animation sector in Scotland and how do you think it can be/or is being overcome?
Inclusion is a big problem here and I don't think this is being overcome. In my experience there is no understanding of what being working class means, especially when this intersects with disability and neurodiversity. I also still see many films in Scotland that are about disabled or neurodiverse people, but very little that are actually created by people with these identities. I think the industry needs to take a look at itself and be more open to new voices who have something worthwhile and important to say.
What does the future look like for animation in Scotland?
I hope that animation in Scotland will fully embrace and commit to diversity and inclusion. Hopefully we will see lots of different people doing exciting and creative things.
What projects do you have coming up?
I have recently finished a short animated documentary that I had started several years ago, but took a break from so I could take part in Bridging the Gap and make Prosopagnosia. The film looks at sexuality, autism and how these two things interconnect. Hopefully I will be able to send this film to festivals later in the year. I am also currently storyboarding a brand-new short animation, but I would quite like some support and funding so I can take it forward.
---
If you're at Annecy, please do get in contact with Sarah Smyth, our International Distribution & Commercial Development Officer, who will be at the UK Pavilion (C19) during Mifa. To arrange a meeting, please email [email protected]