There's so much to look forward to at the 19th edition of the Glasgow Film Festival! From 1 to 12 March, the annual festival will feature 70 UK premieres, 6 world premieres, 16 European / International premieres, and 6 Scottish premieres. These events will be held at Glasgow Film Theatre, Cineworld, and other venues throughout the city.
Like previous years, the GFF 2023 programme features an exciting and diverse selection of films from Scottish and Scotland-based talent. We are thrilled to see so many Screen Scotland-funded productions included in the line-up.
Find out more about our supported productions set to light up the big screen and captivate audiences with their diverse themes, unique concepts, and talented casts. From poigant dramas to jump-out-your seat horrors to gripping documentaries, GFF audiences are in for a wild ride.
Read on to find out more about the wealth of Scottish and Scotland-based talent that will be on show at Glasgow Film Festival.
---
Girl - Opening Night Gala
Fresh from its world premiere at Sundance Film Festival, GIRL is this year's Opening Gala film. The Glasgow-set feature follows Grace and her daughter Ama as they start a new life in Glasgow, a city that feels strange and hostile to them. Traumatised by her past, Grace just wants to keep her daughter safe, but when Ama befriends a classmate, Grace's anxiety and fear intensify. GIRL is Scottish writer/ director Adura Onashile's debut feature film and is produced by emerging Scottish production company barry crerar.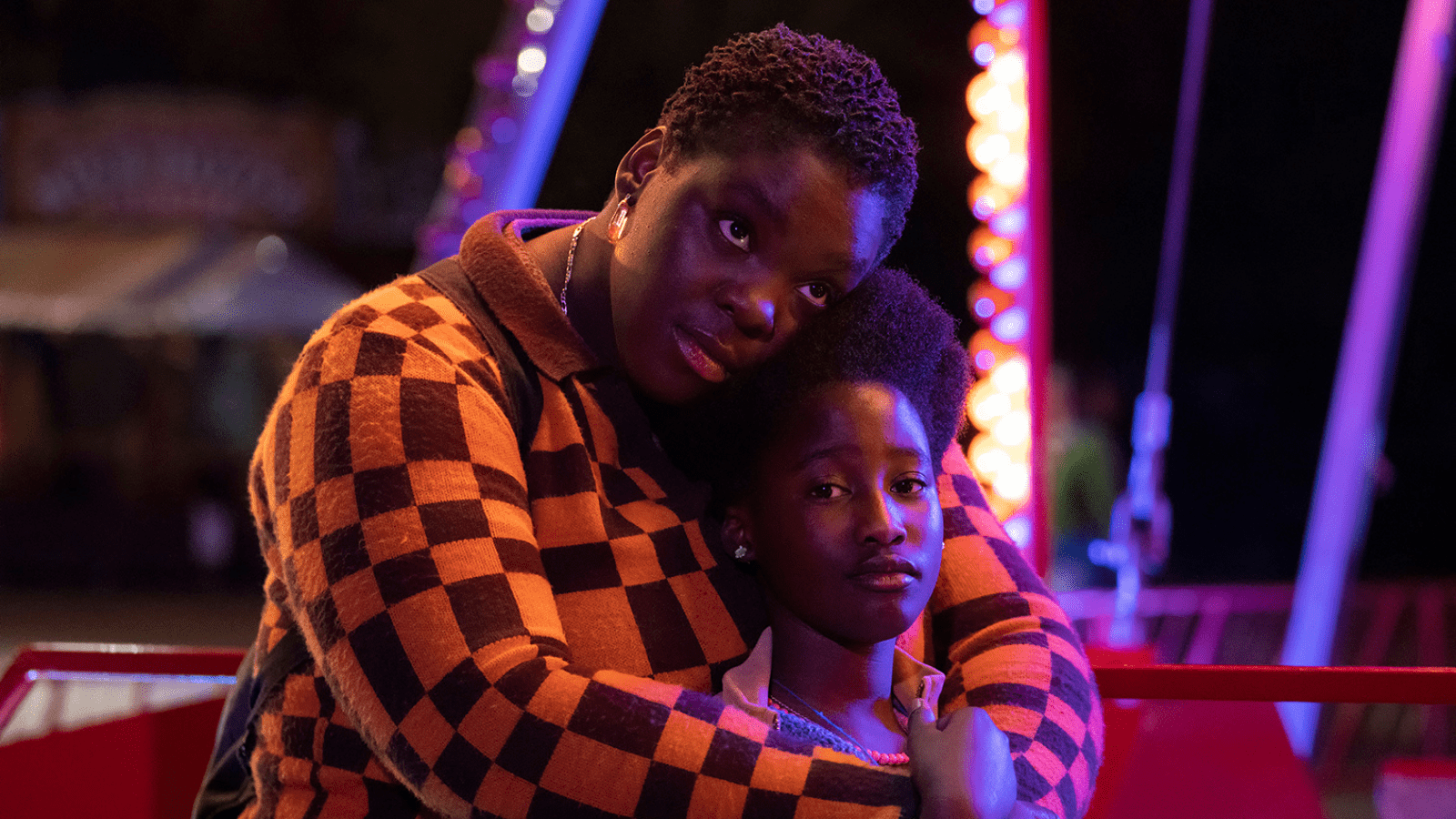 Still from Girl, courtesy of barry crerar
Dog Days
Dog Days, the feature-length debut from Scottish filmmaker James Price, will have its world premiere at the festival. Price, dubbed the "Springburn Scorsese," is well-known to GFF and has been a regular favorite of the Glasgow Short Film Festival (taking 22 - 26 March 2023). The big-hearted drama, set in Dundee, salutes the power of redemption and will be available for all audiences to watch as a six-part series of shorts on BBC iPlayer later this year.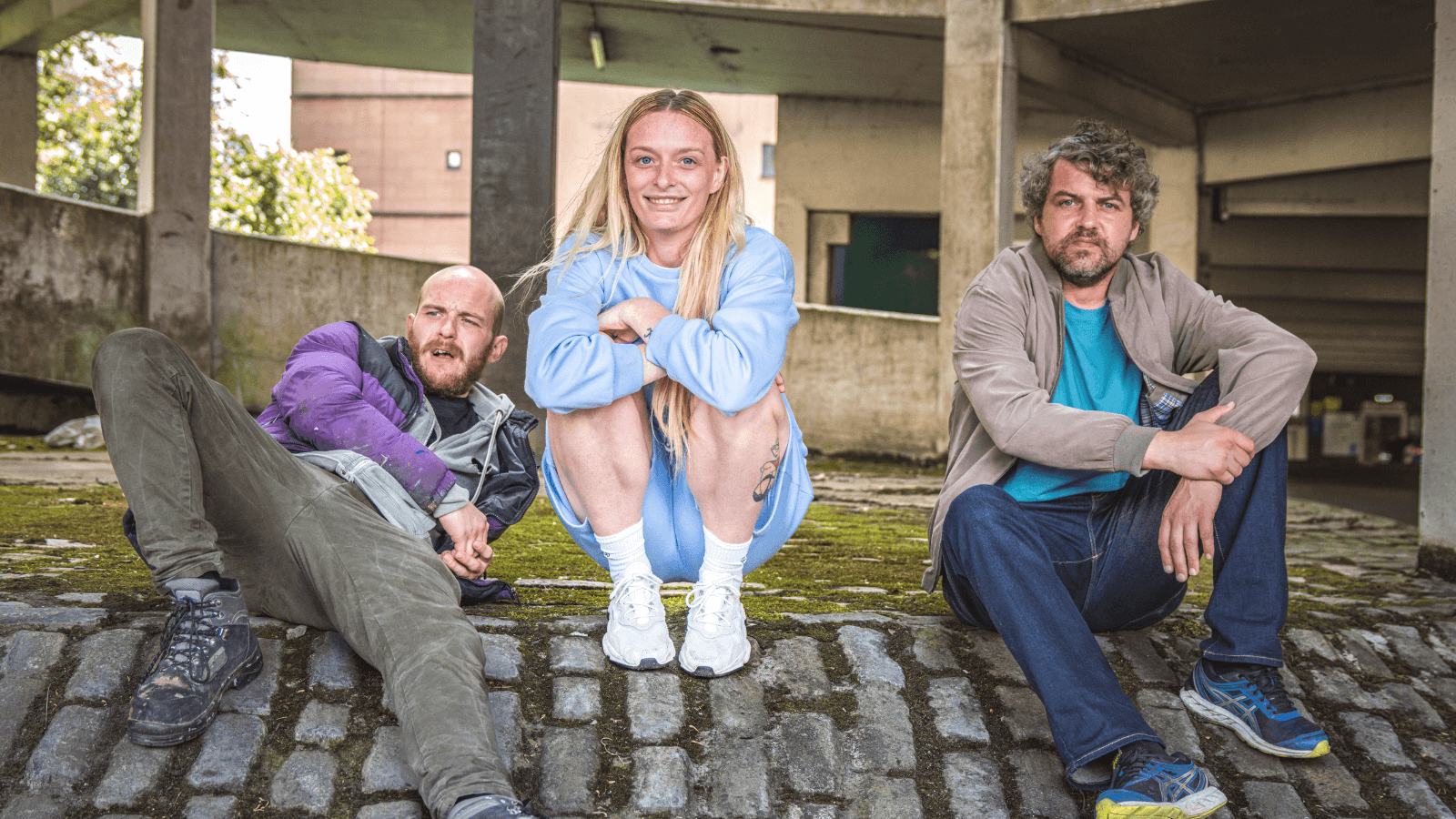 Still from Dog Days, courtesy of Hopscotch Films
The Artist and the Wall of Death
The Artist and the Wall of Death is sure to be one hell of ride! This Scottish/Irish co-production tells the thrilling story of Glaswegian performance artist Stephen Skrynka and his life-long obsession with the 'Wall of Death'. The feature documentary has its world premiere at Galway Film Fleadh 2022.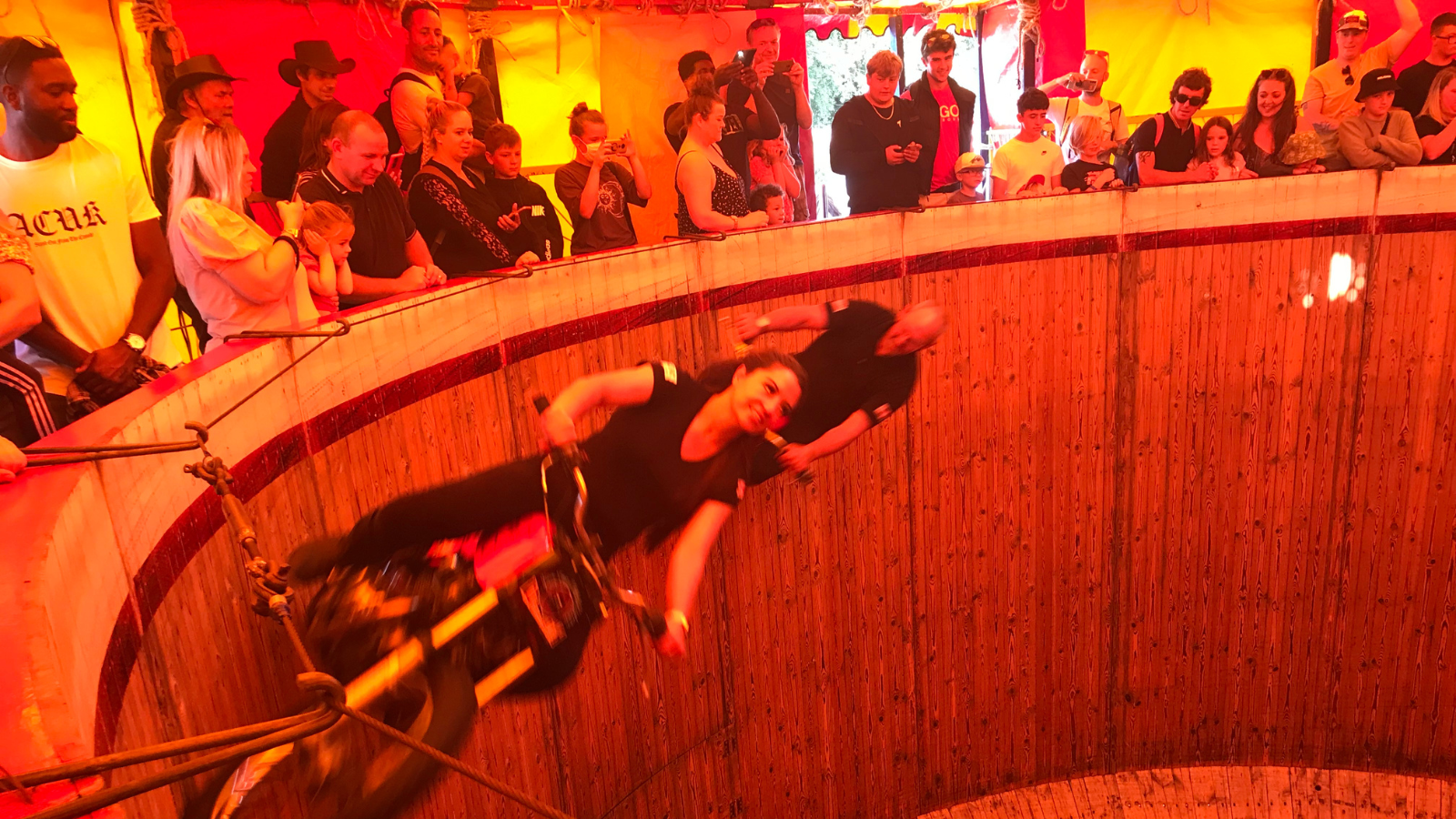 Still from The Artist and the Wall of Death, courtesy of Grant Keir
The Origin
Andrew Cumming's Paleolithic horror, The Origin, is not for the faint-hearted. Set 45,000 years ago, a tight-knit gang of early humans are on a journey to find new land and secure a better future for themselves. However, when night falls, they are stalked by a terrifying enemy. Shot in the Scottish Highlands, The Origin is a unique survival horror that is a must-see at this year's festival.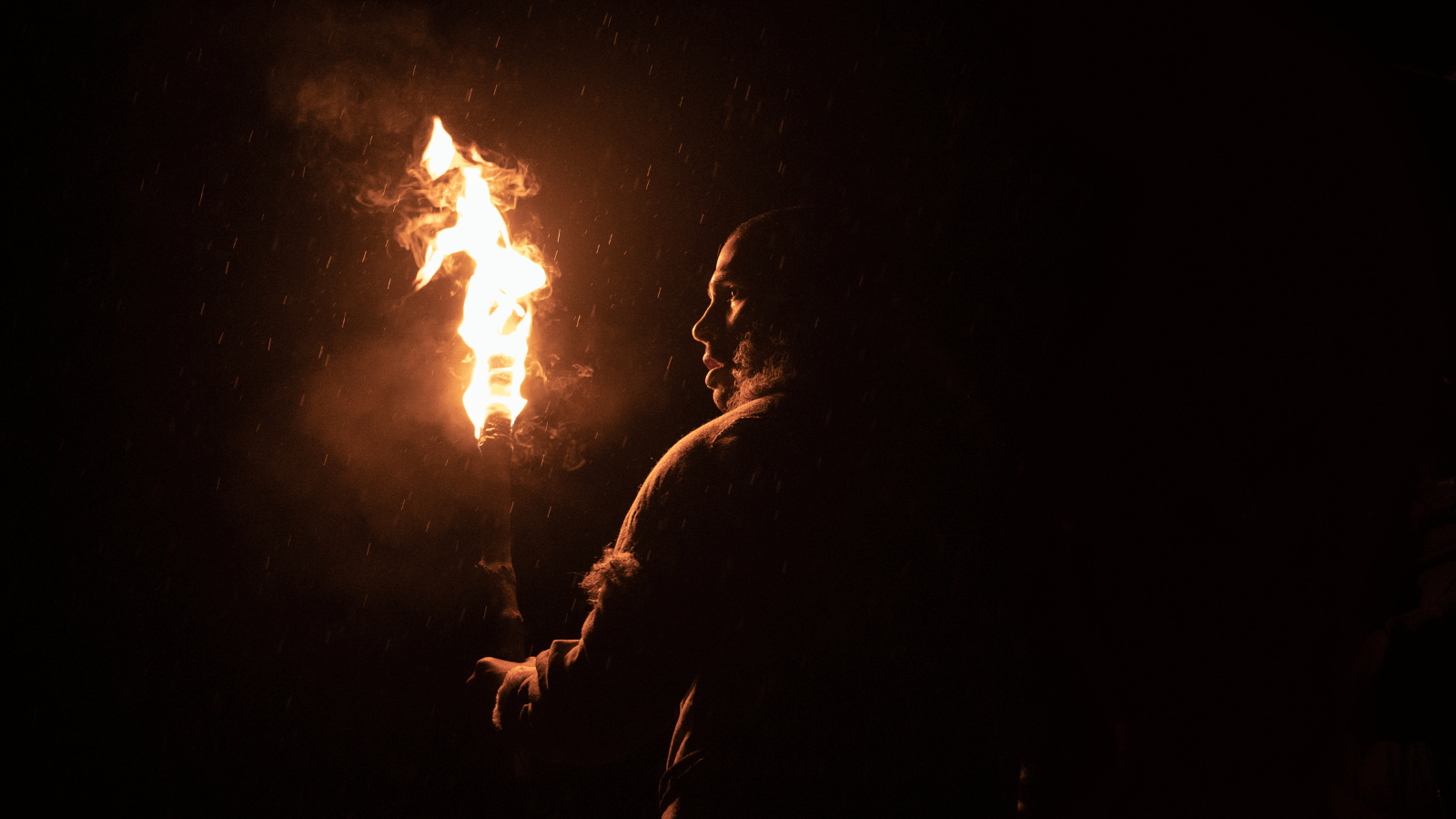 Still from The Origin, courtesy of Escape Plan & Selkie Productions
Cassius X: Becoming Ali
While Cassius X is not the first film to document the boxing legend Muhammad Ali, it does highlight an often-overlooked period of his life - when Cassius Clay fought his way to achieving his lifelong dream of becoming the World Heavyweight Champion, all while embarking on a secret spiritual journey. Cassius X: Becoming Ali, the first commission from Two Rivers for Smithsonian Channel, explores the transformation of Cassius Clay into an international boxing icon and activist, Muhammad Ali.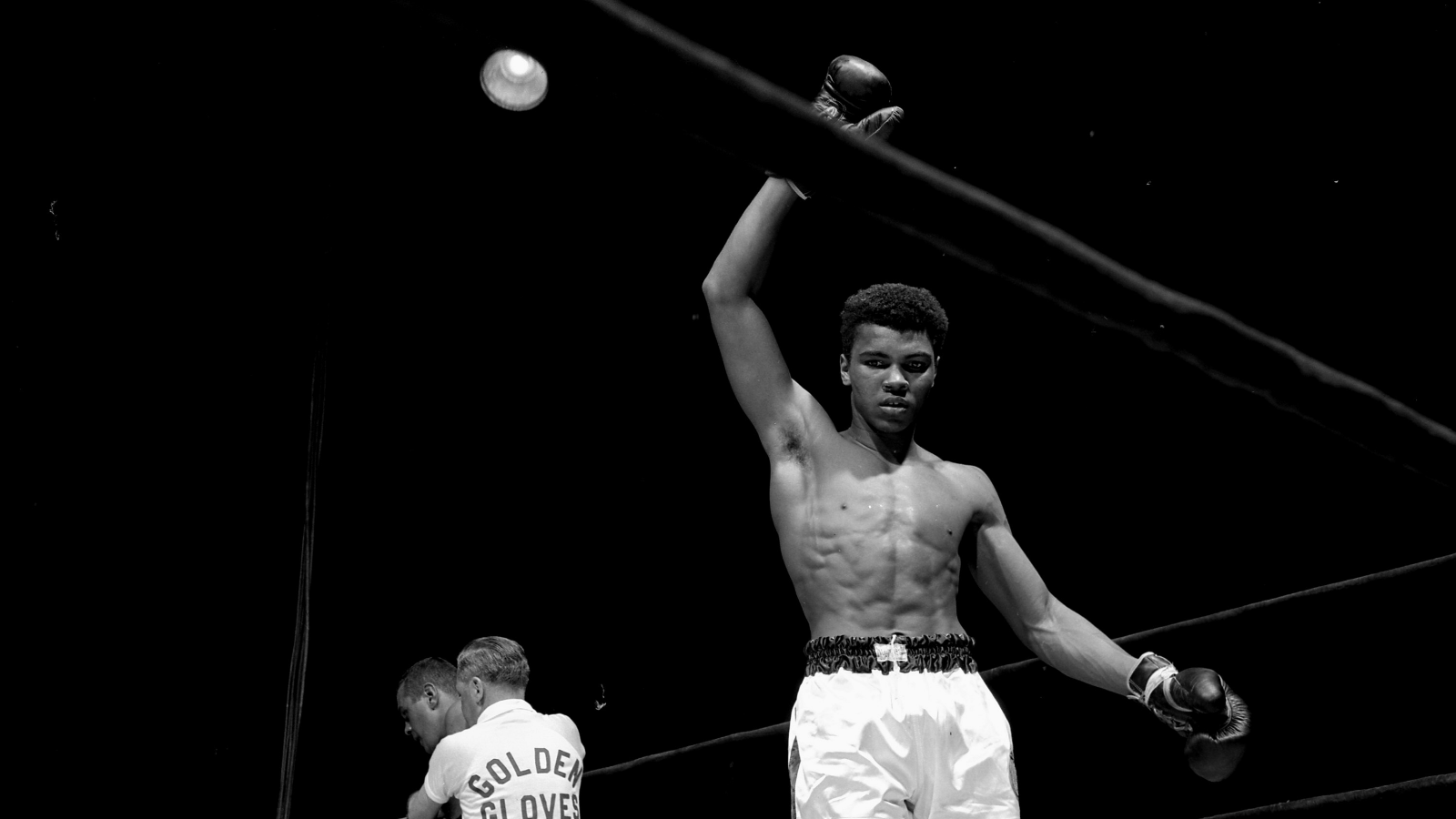 Still from Cassius X: Becoming Ali, courtesy of Two Rivers
Hong Kong Mixtape
Hong Kong Mixtape is a personal documentary by Scottish/Hong Kong Chinese filmmaker San San F Young. It examines China's new national security laws, which restrict certain words, images, books, slogans, and songs and the internal struggles of those fighting to protect the creative freedoms of Hong Kong residents. This powerful film showcases the incredible bravery of those willing to risk their freedom for their art.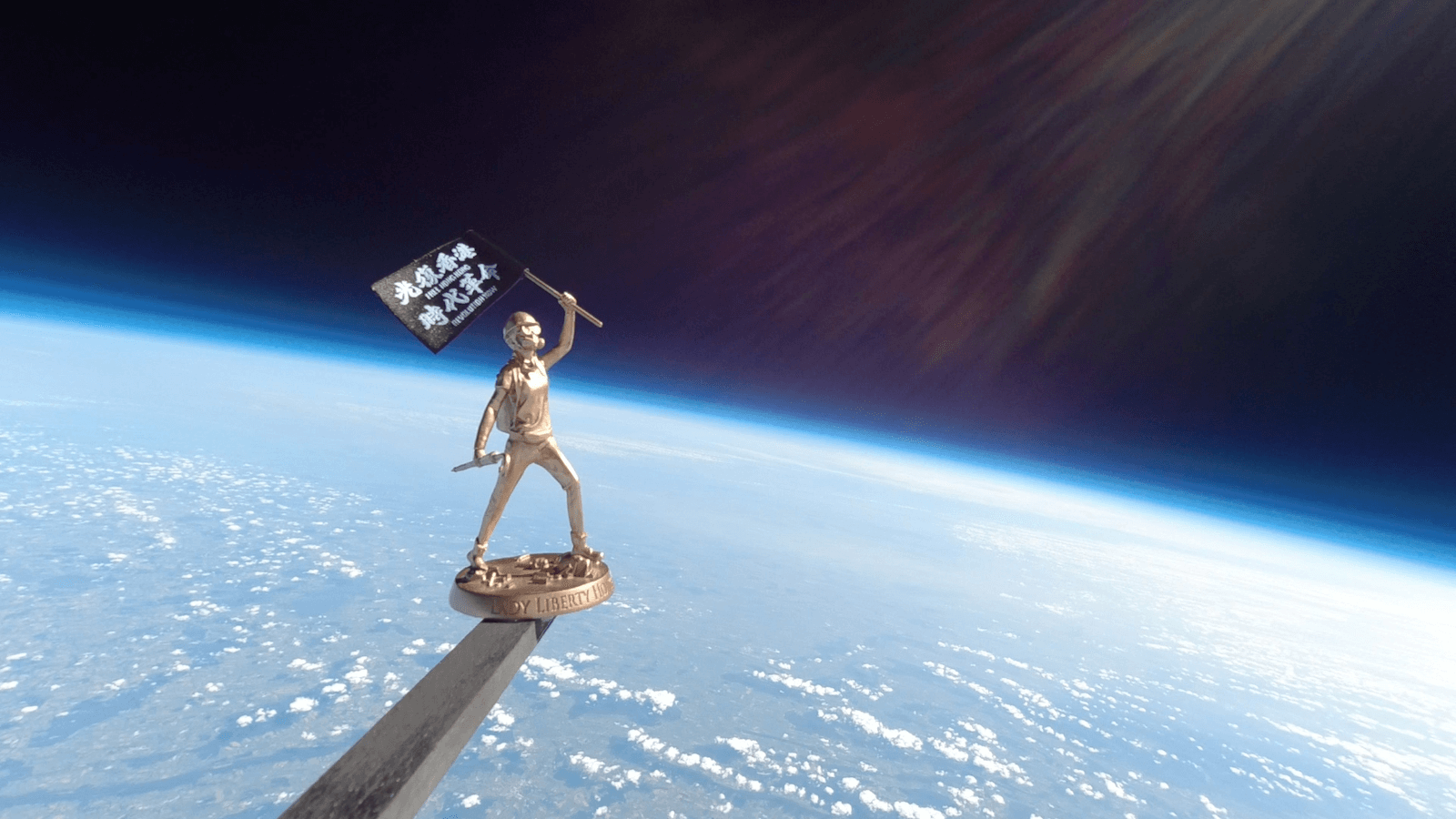 Still from Hong Kong Mixtape, courtesy of Tigerlily Productions
Under the Skin
To celebrate its 10th anniversary, Jonathan Glazer's visually stunning and dark film Under the Skin returns to Glasgow for an exclusive live event with a live orchestra. This deeply disturbing film closed the festival back in 2014, and stars Hollywood starlet Scarlett Johansson as a voracious alien seductress who scours remote highways and backroads for human prey. Shot entirely on location in Scotland over eight weeks during 2011, this thrilling film paired with live music is sure to be a special event!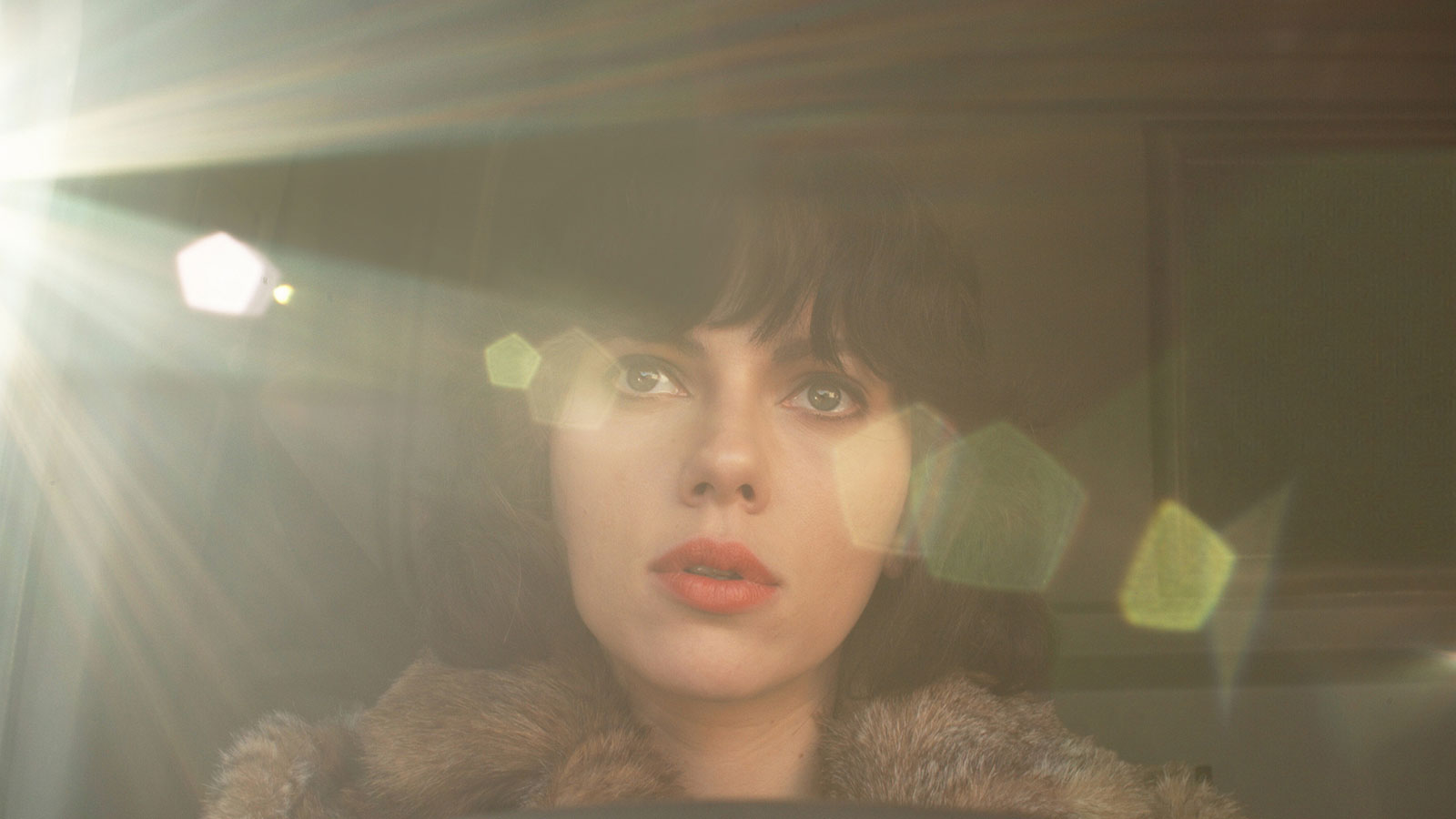 Still from Under the Skin, courtesy of GFF
---
Ticket information
Tickets for the full GFF23 programme are on sale now from the GFT Box Office, online at www.glasgowfilm.org/festival and via telephone: 0141 332 6535 (£1.50 fee per transaction, voice-mail available during peak business periods).
Glasgow Film Theatre Cinecard members get 4 days early-access to individual films from Thursday 26 January at noon, as well as discounted tickets for each performance. Memberships available from: https://glasgowfilm.org/what-we-do/plan-your-visit/memberships
Tickets can be purchased in person within normal GFT Box Office opening hours: Friday and Sunday to Thursday from 30 minutes before that day's first screening, until 15 minutes after the last performance starts. Saturday from 11am to 15 minutes after the last performance starts.
Online booking closes 15 minutes before the advertised start time of each film. All performances will start at the advertised start time with no adverts or trailers. Late ticket-holders will not be admitted.
During the festival, tickets can also be bought in person (2-12 March) at the GFF Pop-Up Box Office located at Edward House, 199 Sauchiehall St, Glasgow G2 3EX.
Box Office Opening Times: 2-11 March 12:00-20:00, 12 March 12:00-16:00