Scotland's independent production sector is thriving, with record levels of production, recommissions and returning series across genres including factual, drama and entertainment.
Cited as the fastest growing independent production company outside London by Broadcast Magazine, Govan-based Firecrest Films have been nominated for over 30 awards in the last three years, including Best Small Indie at the Edinburgh TV Festival awards for the last three years, and have 40 network hours in production, we caught up with Managing Director Nicole Kleeman to talk about their work and making TV in Scotland.
Kleeman explains: "We make premium factual content for major broadcasters and streamers. Firecrest began as a current affairs producer, specialising in investigative films. In 2017, Channel 4 took an investment stake through their Independent Growth Fund and the businesses diversified into broader factual output, expanding rapidly with turnover tripling in a year."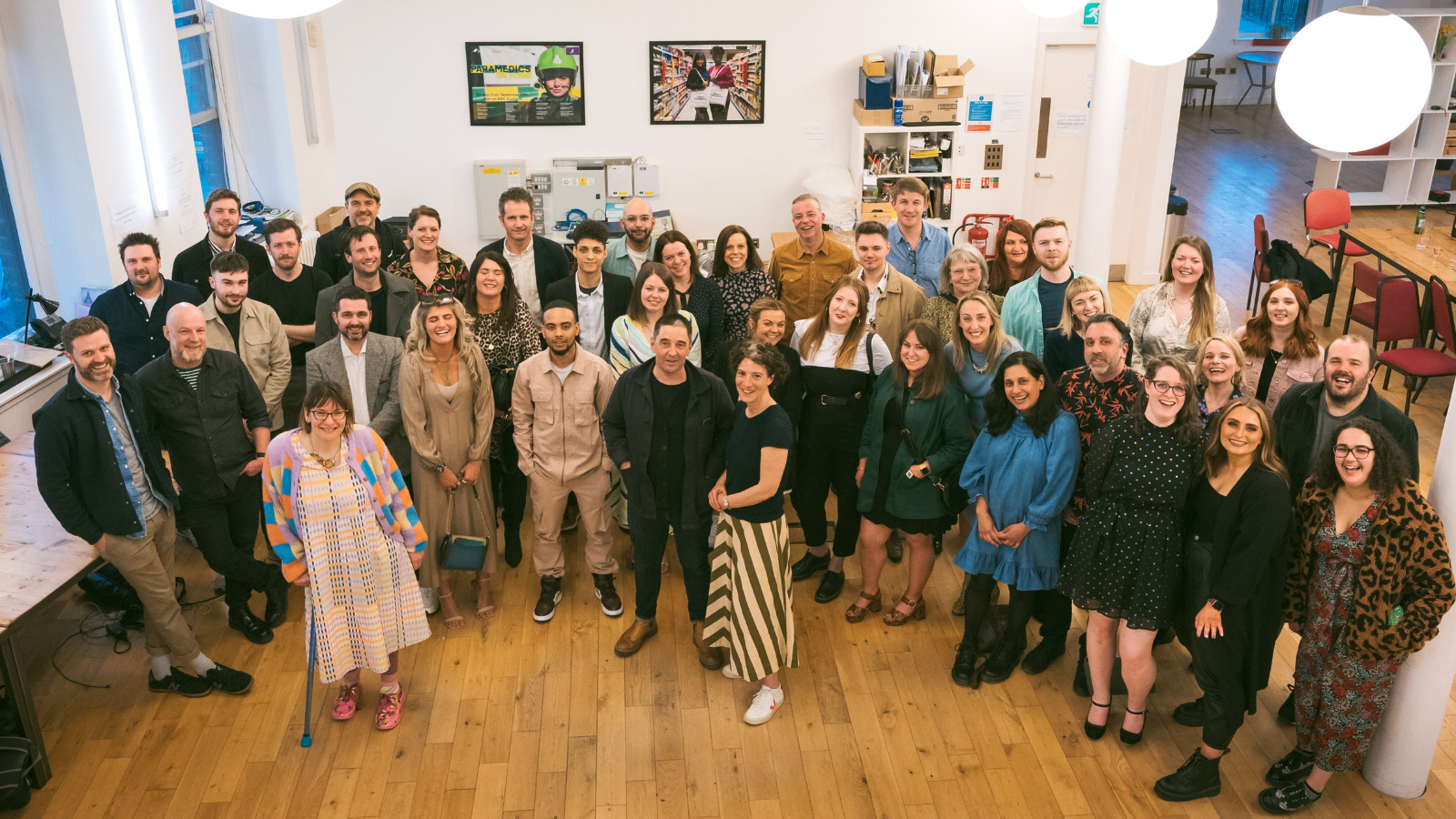 Firecrest Films team, courtesy of Firecrest Films
The increase in production outlined in the Economic Value of Screen Sector in Scotland report is something that Firecrest have felt directly, Kleeman continues: "Firecrest's turnover has increased every year we've been in business. In 2019 our income grew 25%. When Covid hit in 2020 all of our returning series were initially paused, but we won new lockdown series like; Michael Palin: Travels of a Lifetime, one of the highest rating new titles on BBC2, archive series London's Greatest Bridges for Channel 5 and 11 topical singles exploring the impact of Covid on retail, travel, food, and young people. It meant 2020 was another record year in ratings, awards, financial performance and output, with 40 hours and 23 titles - a 30% increase compared to 2019.
"Growth continued in 2021 as all of our paused work returned to production, alongside further new series like Channel 4 consumer show Luxury For Less, BBC police access Highland Blues and two-parter The Hunt For Bible John which was cited as "the best true-crime documentary of the year" by The Guardian. We've emerged from two tough pandemic years in very strong shape. In 2022 the business is forecast to grow again by 50%."
This increase in production has led to many more opportunities for crew in the film and TV industry in Scotland. Kleeman explains how this has impacted the indie sector in Scotland: "It's been both a blessing and a challenge. Good editors, directors, production managers, series producers and execs have always been in short supply and with so much in production this summer and last that is continuing."
"But as Scotland reputation increases and the amount of premium factual made here expands, experienced senior talent from outside the nation are now looking to move here or relocate back. We've benefited from experienced senior figures like Sidra Khan and Vari Innes looking to move back home to Scotland after careers in London."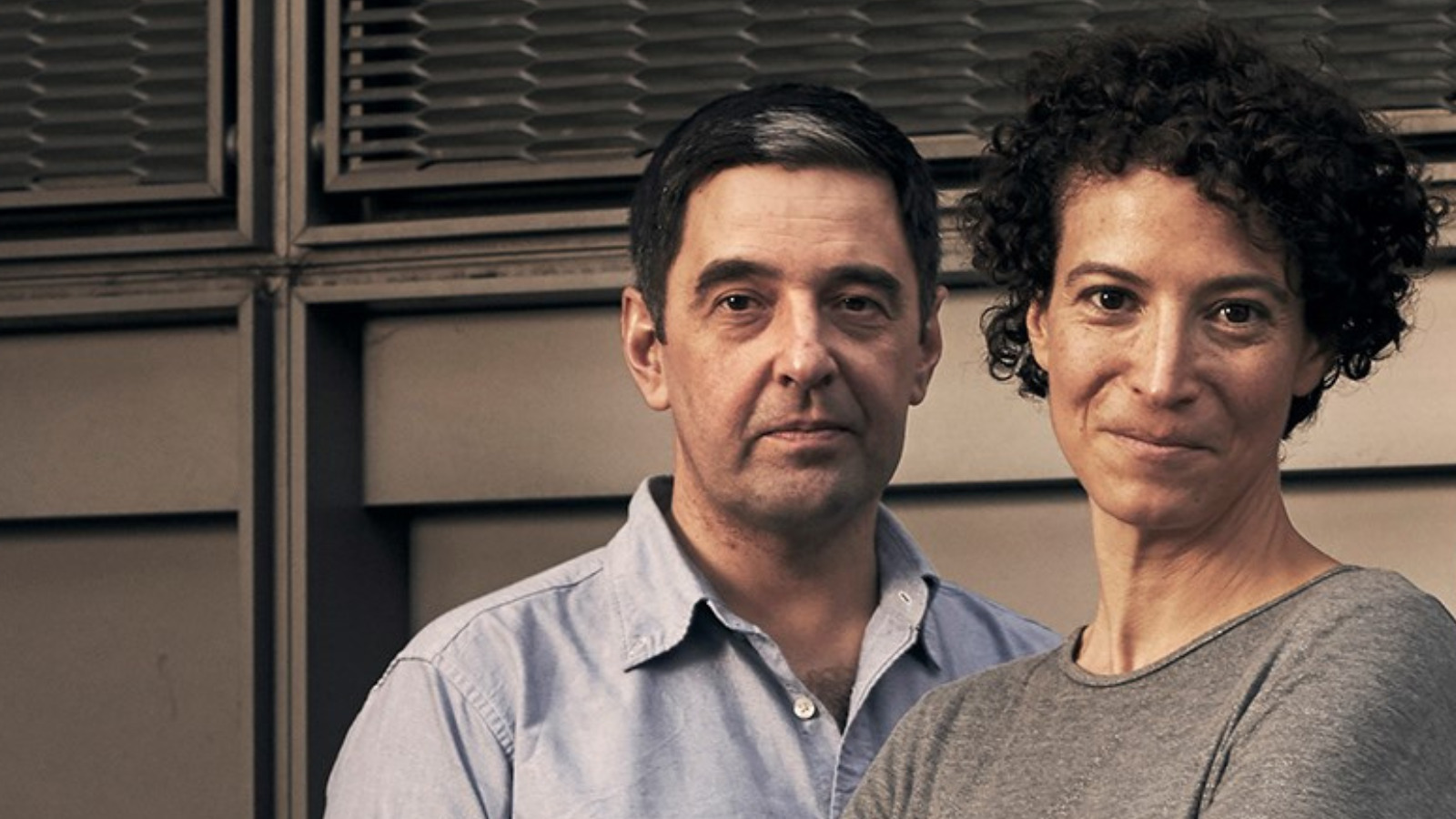 Iain Scollay and Nicole Kleeman of Firecrest Films, courtesy of Firecrest Films
Despite the incredible increase in production in Scotland, Kleeman explains challenges faced by indies across the UK from the proposed sale of Channel 4: "With the incredible boom in production, there are still challenges for the independent production sector in Scotland and the UK: "Scottish indies' biggest customers, the public service broadcasters (PSBs), are under significant pressure – commercial and political. The proposed privatisation of Channel 4 with its shift to in-house production is a significant threat. Changes in viewing habits across the PSBs have accelerated in the pandemic as people move away from linear TV.
"Indies are facing reduced programme tariffs at the same time as inflation and wage costs are rising. Increasingly, broadcasters are not fully funding projects but asking us to look elsewhere for the remaining production budget. It is harder than ever for productions companies to make any margin at all on production.
"This means distribution is more important than ever. It is vital that indies are able to retain and exploit high value IP and benefit from selling our programmes around the world. Getting a foothold in with streamers like Amazon has also been crucial for us. Without these higher tariffs and IP we can't grow."