Scotland's vibrant animation sector has earned a reputation for imaginative and original storytelling, receiving awards at both a domestic and international level.
Although the sector is small in size, it has seen significant growth in recent years and is recognised globally for generating high-quality and innovative content that contributes to Scotland's diverse production output.
Scotland is home to several production companies that focus on the creation of animated content such as Axis Studios, Interference Pattern and Wild Child Animation.
Stirling-based Wild Child Animation is one of the animation sector's most notable success stories in Scotland.
The cutting-edge animation studio was set up in 2020 with the aim of bringing great stories and ideas to life in an inclusive, fun way. Since then, the company has gone on to build a global reputation for producing world-class CG, 2D and mixed media content, across all formats.
Wild Child's recent achievements include The Brilliant World of Tom Gates which won a BAFTA Scotland Award in 2021 and a British Animation Award at the start of this year.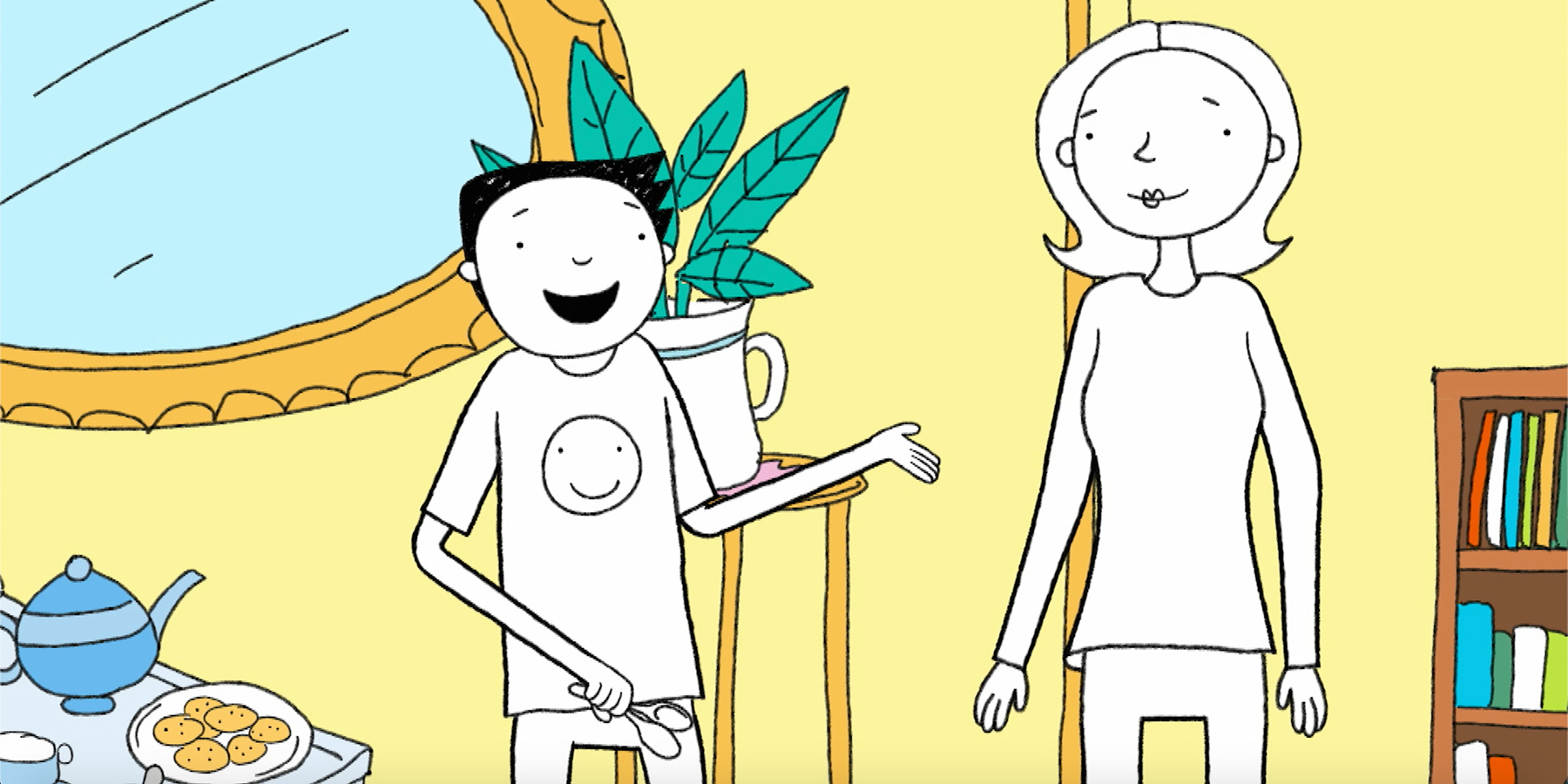 Still from The Brilliant World of Tom Gates, courtesy of TG Entertainment
The studio was also involved in creating 90's style cartoons inspired by the MTV series Daria for Jono McLeod's unique and hilarious My Old School which premiered at Glasgow Film Festival back in March 2022.
In an interview with Screen Scotland, Jono praised the "amazing work" of Wild Child for allowing him to dramatize scenes that could not be shown with footage.
Growth in the Scottish animation sector has therefore been fuelled not only by the remarkable animation talent available in Scotland, but also by the animation sector's ability to create film content without the need for in-person filming which has not been possible amid a global pandemic.
Wild Child's co-founder Suanne Rochester has witnessed this growth first-hand having worked in the Scottish animation industry for over 20 years.
"The Scottish Animation sector is busier than ever. It's the first time in my career that I have seen all of the studios busy at the same time!"
"One of the most exciting statistics I saw recently is that the UK industry is now split 40% in London and 60% across the rest of the UK. Things are definitely moving in the right direction!"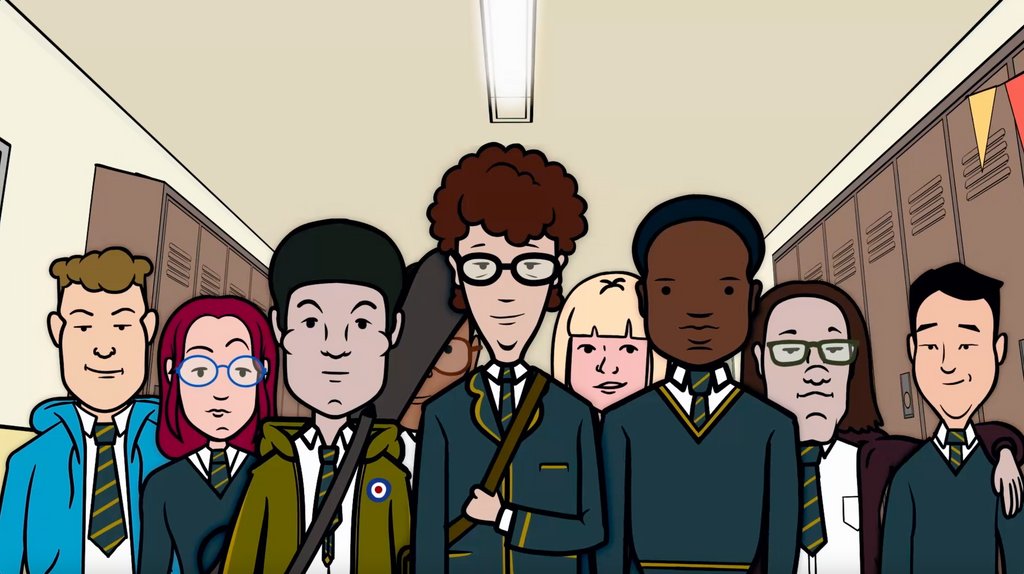 Still from My Old School, courtesy of Hopscotch Films
Rhona Drummond from Interreference Pattern, an Edinburgh based animation company, has also witnessed a surge in growth in Scotland's animation industry. "The Scottish animation sector has most definitely evolved and developed, and our animation work has also increased as a result. The pandemic also heightened the interest in animation."
With a boom in demand for animation output, one of the biggest challenges now facing Scotland's animation sector is recruitment.
Rhona commented "We are seeing a small number of young people entering the industry from Scotland, I definitely think there is work to be done in making people aware of animation and the possible career paths that it has to offer."
The majority of talent entering the industry are students who study animation at university or college. Having entered the industry through the higher education route herself, Sueann says she would like "for there to be opportunities for younger talent to join the sector without the need for higher education."
Despite these recruitment challenges, Scotland's animation sector continues to thrive.
Recent success includes the award-winning animated short film Prosopagnosia from Glasgow-based animator Steven Fraser which recently screened as part of the Perspectives Short Films strand at the prestigious Annecy Film Festival.
Upcoming Scottish animated projects include A Bear Named Wojtek from Scotland based Wojtek Animation Limited which tells the fantastic journey of an orphaned Syrian brown bear who is brought to Scotland and becomes a beacon of hope.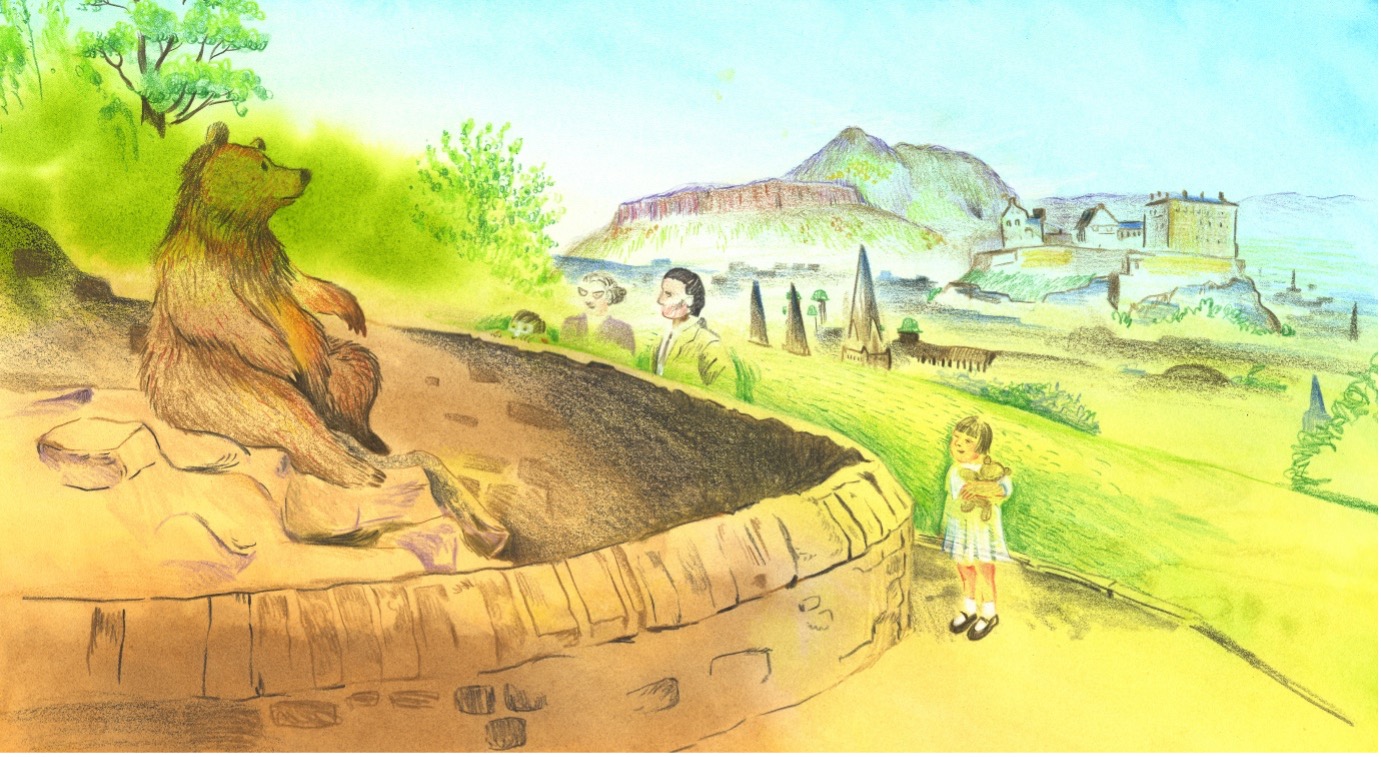 Director Iain Gardner's concept artwork of animated film A Bear Named Wojtek. Courtesy of Wojtek Animation Limited
Reflecting on the future of Scotland's animation sector, Sueann's outlook is one of optimism and excitement.
"The future looks very exciting! Everyone in Scotland is making amazing content and working on bigger and more international projects than ever before. There is so much talent here and the Scottish community is a great place to work."