Founded in 2009, film and TV production security professionals Zion Security are now the largest film and TV production security business in Scotland and the North of England with over 300 staff. Providing asset protection and executive protection staff to film and TV productions, we spoke to Managing Director Faz Ashraf about the company's growth and some of the exciting productions they have worked on.
Having worked as guard in film and TV security, Faz founded Zion Security and explains the company's growth: "Since our creation in 2009, we have grown from a company with basic security contracts to working on huge international productions with the biggest media giants in film and tv production.
"The big increase in production in Scotland has directly increased our business, as we have grown to meet the demand and continued to provide an exceptional service to all of our clients.
"Zion now also manages the security for three film and TV studios in Scotland, as well as working on hundreds of productions each year."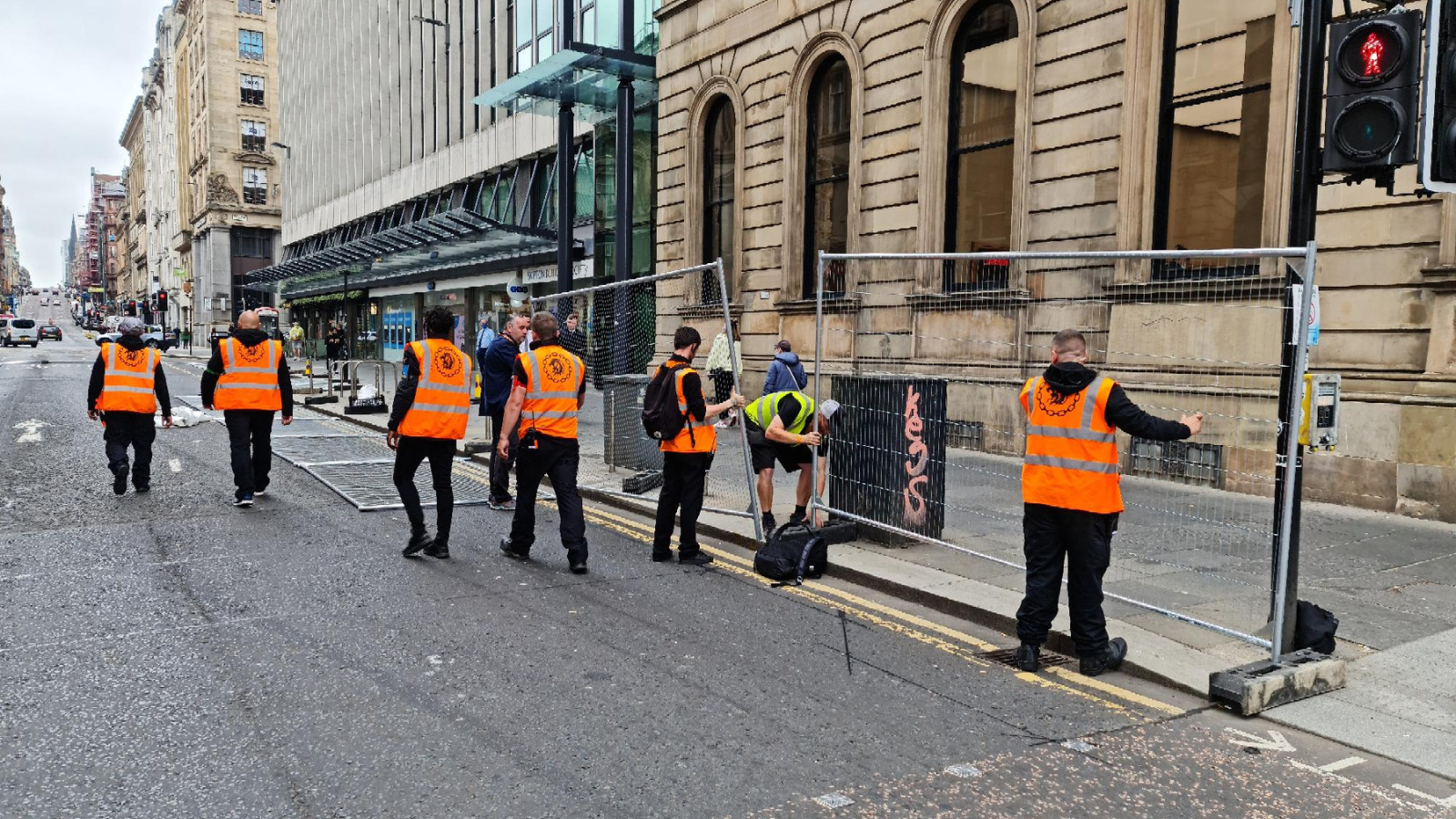 Courtesy of Zion Security
Zion have worked on an incredible array of productions including World War Z, Fast & Furious 6, Outlander, T2 Trainspotting, Avengers: Infinity War and Endgame, Hobbs and Shaw, Bond, 1917, Fast & Furious 9, Patrick Melrose and have become an approved supplier for international studios including Warner Bros/Disney/Netflix/Amazon/Sony/Starz/Paramount/Lucasfilm. Alongside film and TV projects, Zion also look after commercial projects working with the likes of Filming Scotland and LS productions.
Zion Security have embraced the significant increase in production in Scotland in recent years: "We became the largest supplier to the industry for security staff in around 2012. Our turnover has grown exponentially since 2019 and we were a sustainable business throughout the pandemic. Zion are now a multi-million-pound business and have expanded into assisting in security, executive protection, logistics and also offering secure storage at our HQ site in Glasgow."