Scotland has been home to Amazon since 2004 when it opened its first development centre outside of North America in Edinburgh. Since then, they have continued to invest and now have over 2,500 permanent employees spread across 10+ sites supporting their retail and operations business.
Amazon has sponsored the Edinburgh TV festival since 2015 (with Head of European Originals Georgia Brown taking on the role of Advisory Chair in 2021) and after the UK Amazon Originals team was set up in 2018, they decided it was appropriate to continue to direct their investment in Scotland, and support the development of its creative industries.
During the last 12 months, Amazon has directly invested over £50m into the Scottish screen sector with productions including Good Omens Season 2, The Rig, and Anansi Boys. This has created over 750 jobs (60% of those have gone to Scottish locals) and supported over 60 trainees across our productions.
Anna Hatfield, Amazon's Public Policy Manager, tells us more about the exciting upcoming Amazon productions made in Scotland.
Good Omens Series 2
Based on Terry Pratchett and Neil Gaiman's International Best-Selling Novel and starring multi-award-winning actors Michael Sheen and David Tennant as the angel Aziraphale and demon Crowley, they are an unlikely duo that teamed up to save the world from the apocalypse. Season 2 will explore storylines that go beyond the original source material to illuminate the uncanny friendship between Aziraphale, a fussy angel and rare book dealer, and the fast-living demon Crowley. Having been on Earth since The Beginning and with the Apocalypse thwarted, Aziraphale and Crowley are getting back to easy living amongst mortals in London's Soho when an unexpected messenger presents a surprising mystery.
In addition, other initiatives the production supported included the Screen Skills 'Make a Move' scheme, supporting a crew member step up to production accountant. Over 200 of the total 250 cast and crew were Scottish and additional locations the productions used include Hopetoun House, The Old Town Cemetery in Stirling and The Cask & Barrel in Edinburgh.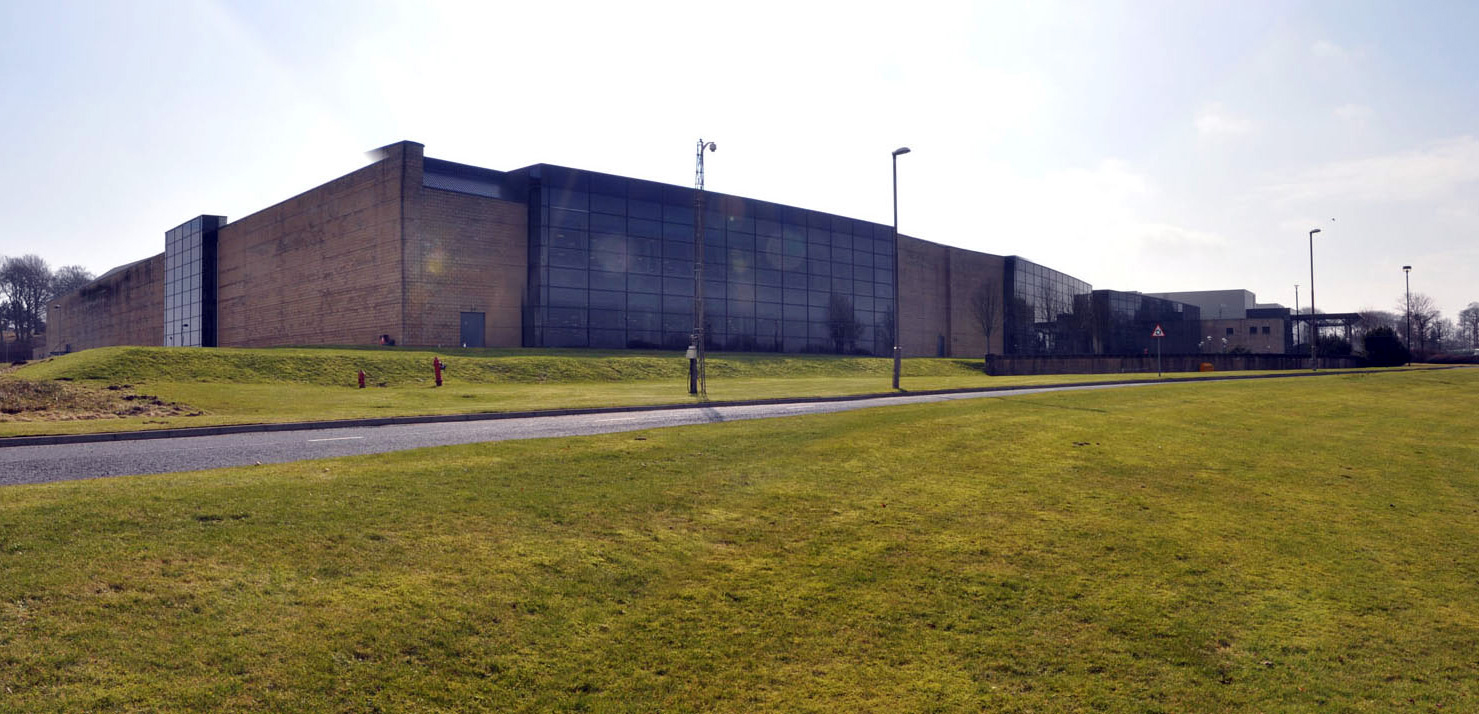 Pyramid Park Studios
The Rig
We were excited to become the first tenants of Edinburgh's First Stage Studios while shooting our UK Original, The Rig, last year. Created by David Macpherson and directed by John Strickland (Bodyguard), the six-part series follows the crew of the Kinloch Bravo oil rig stationed off the Scottish coast in the North Sea's treacherous waters.
It stars Iain Glen (Game of Thrones), Emily Hampshire (Schitt's Creek) and Martin Compston (Line of Duty) who headed up an overall cast and crew of over 175, with 70% Scottish crew and 50% Scottish cast. The production also supported a number of trainee initiatives, including working with Screen NETs to bring trainees from West Lothian, Fife and Midloathian to Perth, Glasgow and Edinburgh into the production.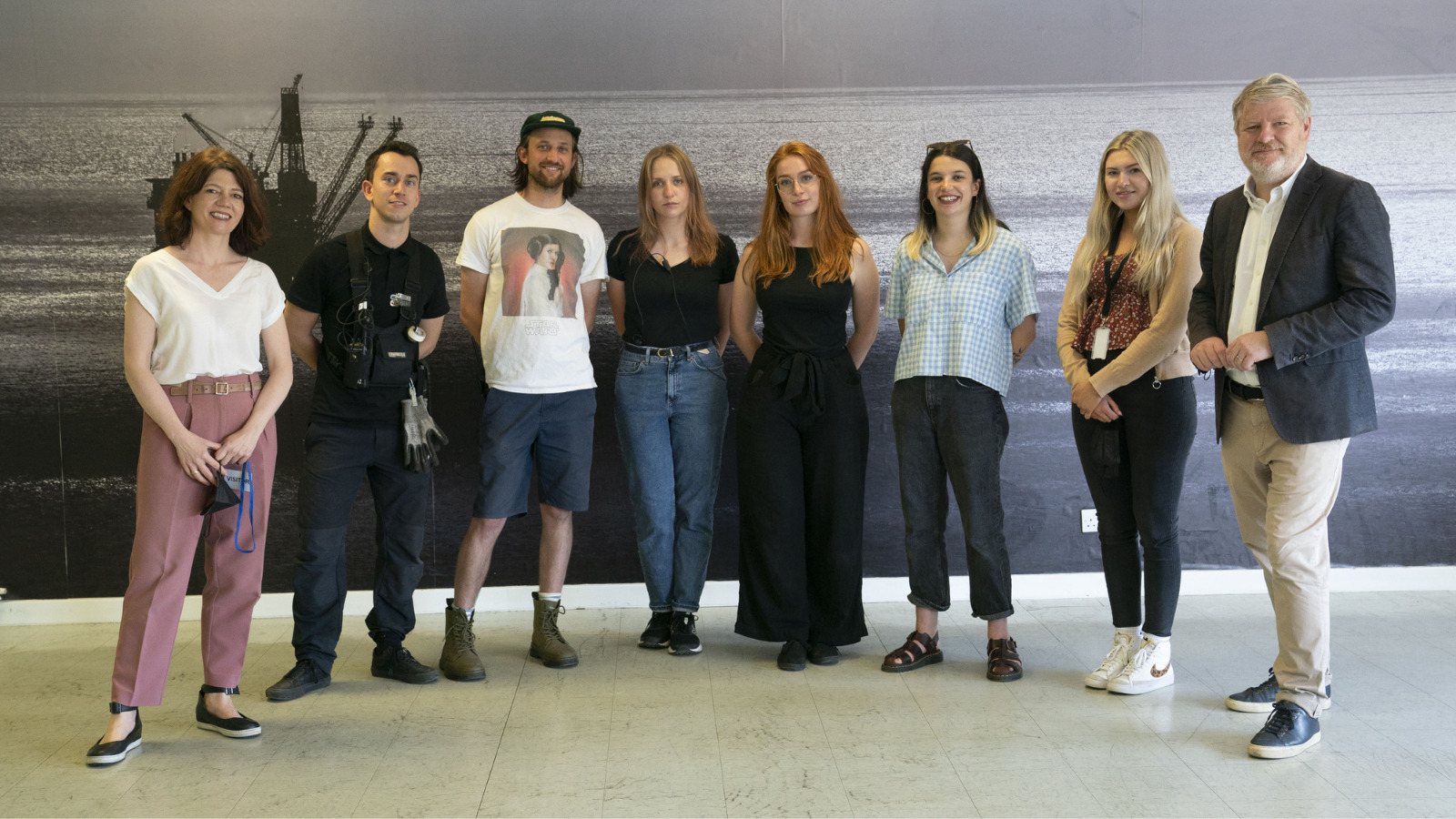 Isabel Davis with The Rig trainees at First Stage Studios. Courtesy of Amazon Studios.
Anansi Boys
Edinburgh's First Stage Studios was also the home for our Global Original series adaptation of Neil Gaiman's international best-selling novel Anansi Boys. Based on Gaiman's novel of the same name, Anansi Boys follows Charlie Nancy, a young man who is used to being embarrassed by his estranged father. But when his father dies, Charlie discovers that his father was Anansi: trickster god of stories. And he learns that he has a brother. Now his brother, Spider, is entering Charlie's life, determined to make it more interesting but making it a lot more dangerous. Gaiman, Sir Lenny Henry, Douglas Mackinnon, Hanelle M. Culpepper, Hilary Bevan Jones (Endor Productions) and Richard Fee (Red Production Company) are executive producers.