Caroline Doney, Edinburgh-based Scene Painter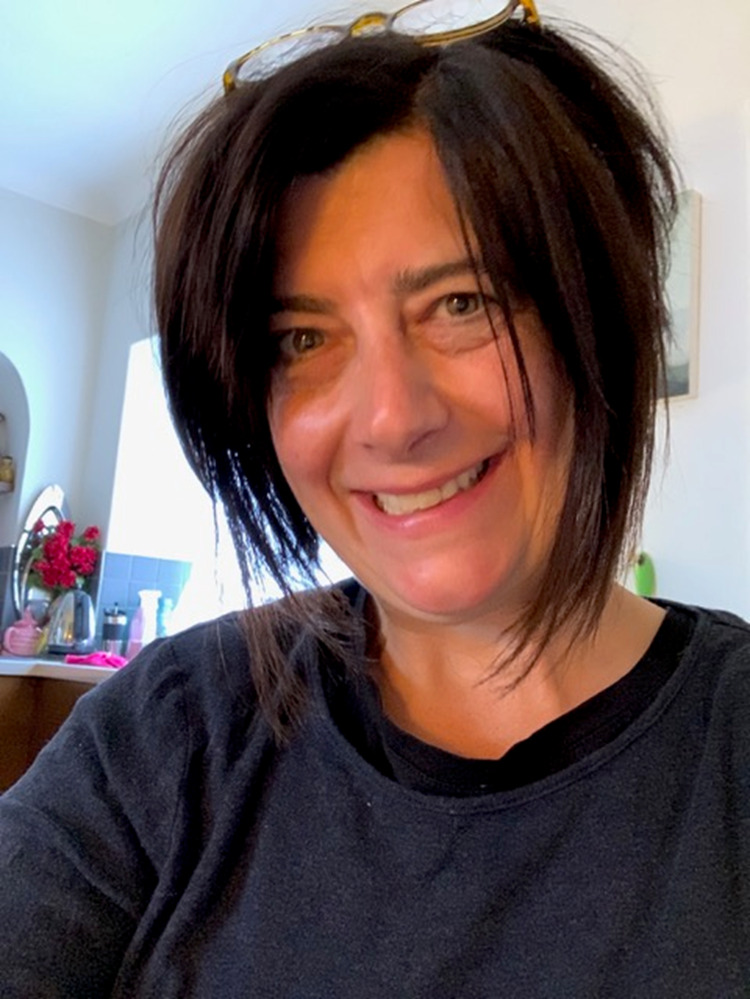 Scene Painters play a key role in realising Production Designers' and Art Directors' ideas, working on location and on studio based productions.
Unusually, one sign of success is when no one notices the extent of the Scenic Painters' hard work and expertise.
As Caroline puts it when talking about scenery created for a production: "A lot of what we do, you might not notice. We know we've done a good job when people presume it's real."
There are different avenues into this specialised profession. Many have traditionally come from Painting and Decorating backgrounds or Theatre Design courses.
Traineeships in the Screen Sector in Scotland, in particular for young people, are another stepping off point.
Caroline comes from an arts background, initially studying Ceramics, before moving into Theatre.
Her first significant work as a Scenic Painter was on the Jim Henson Television co-production, Farscape.
Moving to Scotland in the early 2000s, Caroline mixed Theatre work with TV and Film as she continued to build her career.
Now, Caroline's CV includes Glasgow-based film Wild Rose and TV series The Rig – the first Amazon Original to be filmed entirely in Scotland – and many more besides.
Most recently Caroline has been working as Head Painter on the TV series Anansi Boys, Amazon Studios' adaptation of award-winning author Neil Gaiman's novel, which was filmed at FirstStage Studios in Edinburgh.
She was leading a team of seven Scenic Painters, initially coming up with samples, ideas and colours based on Production Designer Michael Ralph's work.
It's the start of a process with a finished aim in mind for Caroline and her colleagues:
"We make a set come to life so it does not look like scenery."
Caroline remains focused on working in Scotland. With the number of Scottish-based productions at an all-time high, the opportunities are there for Scenic Painters.
"We're in demand at the moment," says Caroline. "There is more work out there, so we should be able to stay in Scotland."
Gordon Rogers, Construction Manager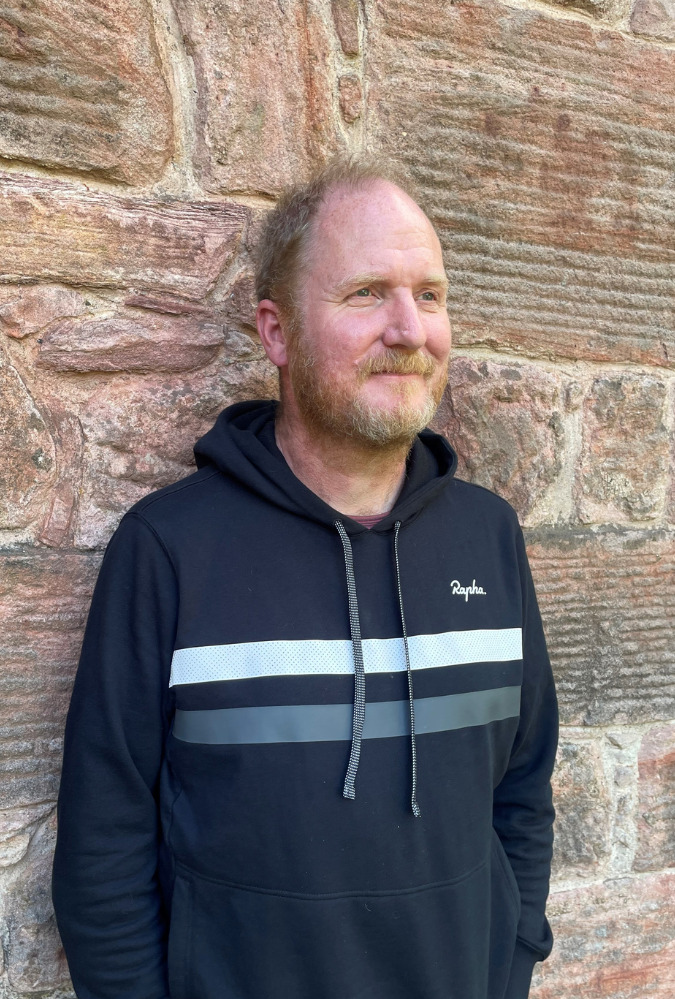 Gordon started out as a visual artist before moving into technician work on large scale exhibitions, installations and events.
Moving to Scotland in the mid-1990s, he began also working on short films.
A turning point came when the Starz TV series Outlander started filming in Scotland in 2013. "I've never done a day's work on Outlander but I've done a lot of work because of it, and it shifted my focus more towards Film and TV and also more towards work in Scotland."
The recent creation of dedicated studio spaces in Scotland is another landmark development, bringing new productions and new employment opportunities.
For Gordon, there's no impetus to look outside Scotland for work at present. "On the construction side of things that's a very busy sector just now," he says.
Gordon most recently worked on The Rig and Anansi Boys. Filming at FirstStage Studios in Edinburgh focused on built environments, manufactured specially for the shows.
As he explains: "With Anansi Boys, the story is one that travels the world but we were filming at a time when a production couldn't really travel so that meant building London streets, Florida houses and Caribbean mansions, caves and deserts in a studio in Scotland."
"For The Rig, we made a world inside the studio that represented life in the middle of the North Sea."
The oil rig was constructed in sections in the studio from shipping containers, with large scale bridges and towers fabricated as part of the build.
Four Scottish-based fabrication and engineering companies were part of the work on this.
And for both productions, a 12 – 15 strong construction team was employed, expanding to up to 25, including painters, at the busiest periods.
Gordon also 'shops local', through relationships with Scottish suppliers of the specific types of timber, plywood, plastics and glass most often required on set builds. "All my major suppliers are businesses wholly based in Scotland."
A key element for Gordon and the construction team is the way their work intersects with the array of other professionals who work on the productions.
"On the one hand, we're making something for the audience," says Gordon, "but we're also building a tool which other departments use to make the film."
There needs to be consideration not just for how things look but how the film crew can physically access the set, how the lighting department can get light and power to where it's needed; how the grip department can move cameras in and through space and so much more.
This brings great job satisfaction.
As Gordon says: "The most immediately rewarding part of this work is not ten months later when the show hits the screen, but seeing teams of other people get in and do work that you've been able to facilitate."