Raisah Ahmed is a Scottish Asian Muslim screenwriter and director based in Glasgow who has a feature project in development with Film4 alongside several TV projects including Southside with Freedom Scripted.
Raisah started in the screen sector through an apprenticeship scheme called Second Light, which was delivered by GMAC Film and supported by Pinewood Studios and Creative Scotland.
Having just completed studying English literature at university and unsure of what her next step should be, the opportunity to take part in this entry-level programme came at the perfect time for Raisah who acknowledges the life changing impact the scheme had on the direction of her career.
"I wouldn't be where I am today without Second Light."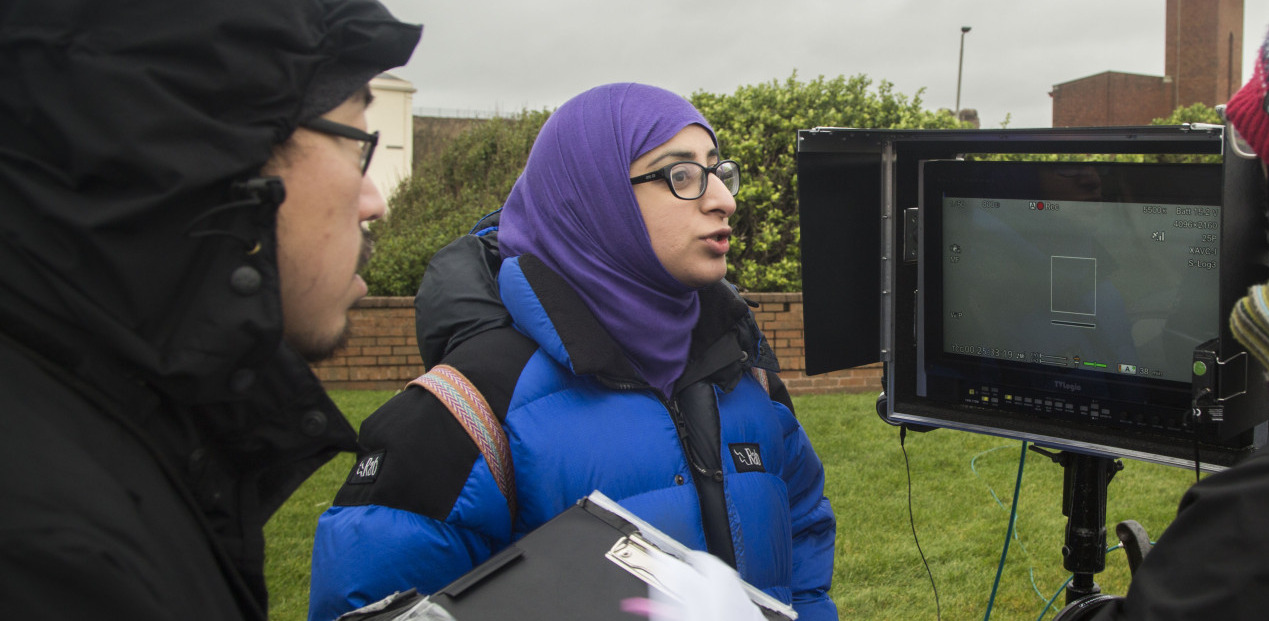 After graduating from the Second Light Scheme, Raisah received ongoing aftercare from GMAC Film which she reveals was key to helping her sustain a career in Film as a Muslim screenwriter telling BAME stories.
"Having people that mentor you, or you can go to advice for, is so important. I've definitely felt that I can do this with a number of people working within the Scottish screen sector."
Although Raisah felt supported within the Scottish screen sector, she admits that there was an expectation when she first entered the industry in 2010 that she would need to move to London if she wanted to pursue Film and TV seriously.
"I was being encouraged to think about moving to London. However, my gut was telling me I had to stay in Scotland."
Trusting her gut, Raisah went on to carve out a flourishing career as screenwriter and director in Scotland's screen sector.
Her first short as writer Last Order was commissioned through Second Light and her first short as writer/director Meet Me By The Water was commissioned by the Scottish Film Talent Network as part of New Talent Shorts 2015 and premiered in competition at Edinburgh International Film Festival in 2015.
Jumping forward several years, Raisah now has numerous writing and directing credits under her belt and is working on her first feature project which is in development with producer Zorana Piggott and Film4.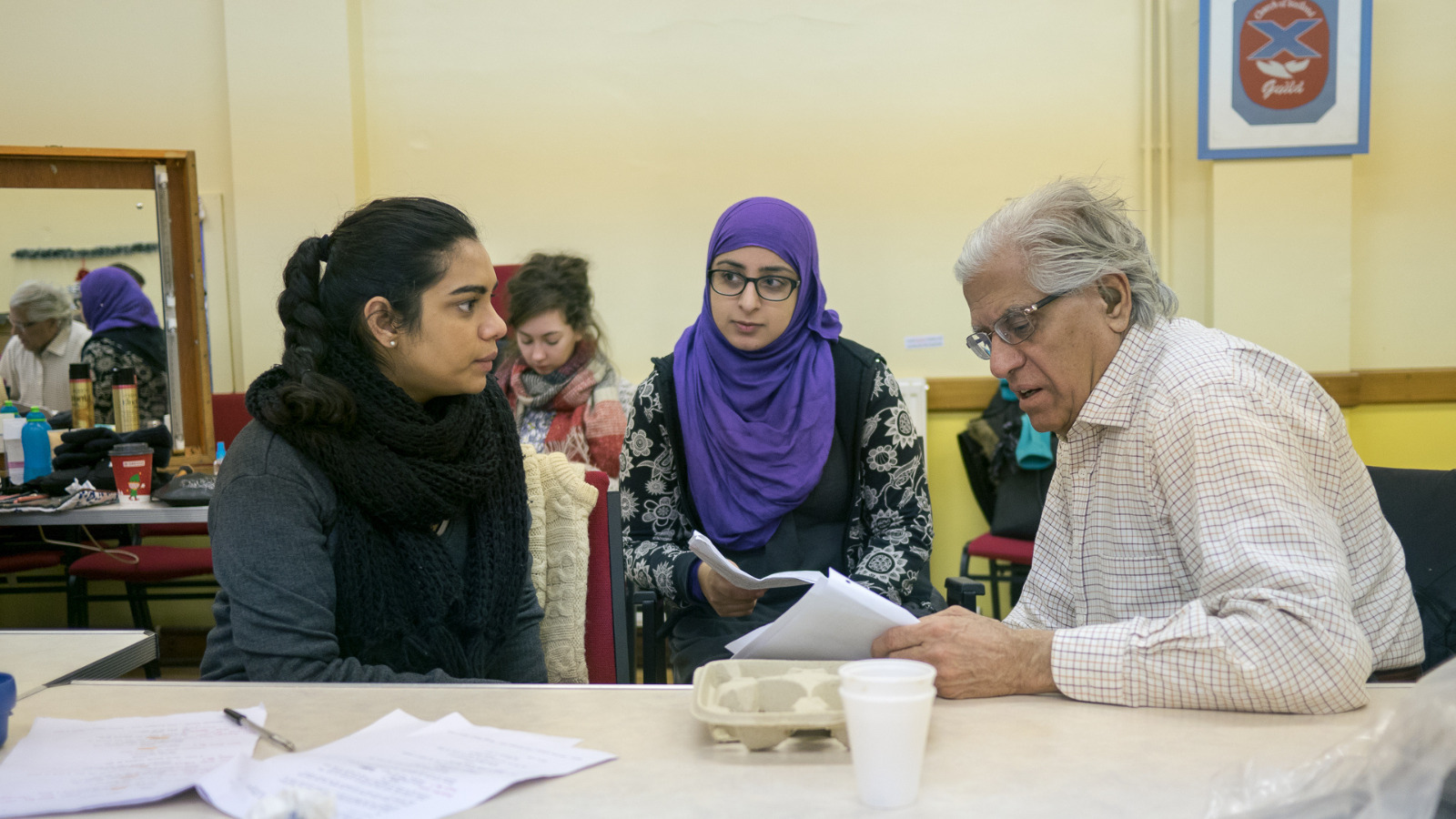 A lot has changed in Scotland's screen sector since Raisah first started out over a decade ago. Raisah reflects on how the film and TV industry has evolved during this time:
"I feel like we're in a place right now where the Scottish film industry is connected and working together. Access to the industry feels easier, and the number of training opportunities and ways in have increased massively. There's also a willingness to have conversations around change and how we grow our industry in a way that everyone has a chance to be a part of it."
Encouragingly, Raisah has also seen a positive change in the diversity of Scotland's screen sector.
"We definitely have more female filmmakers within film. I think if you look at the make up of the crew you are seeing more diverse crews, more women in technical roles and that is a big step forward.
"We have emerging female filmmakers that have made or are making first features like Adura Onashile, Siri Rodnes, Ruth Paxton and Charlotte Wells, but we also have a pipeline of exciting talent if you look at short film, such as Maryam Hamidi, Alia Ghafar Razan Madhoon, Morayo and Moyo Akandé"
Raisah highlights opportunities like BBC The Social, BBC Writersroom and the BFI Film Academy and short film funds are enabling more women to enter the industry. Screen Scotland's introduction of the BFI Diversity Standards is also ensuring a more representative and inclusive Scottish film industry.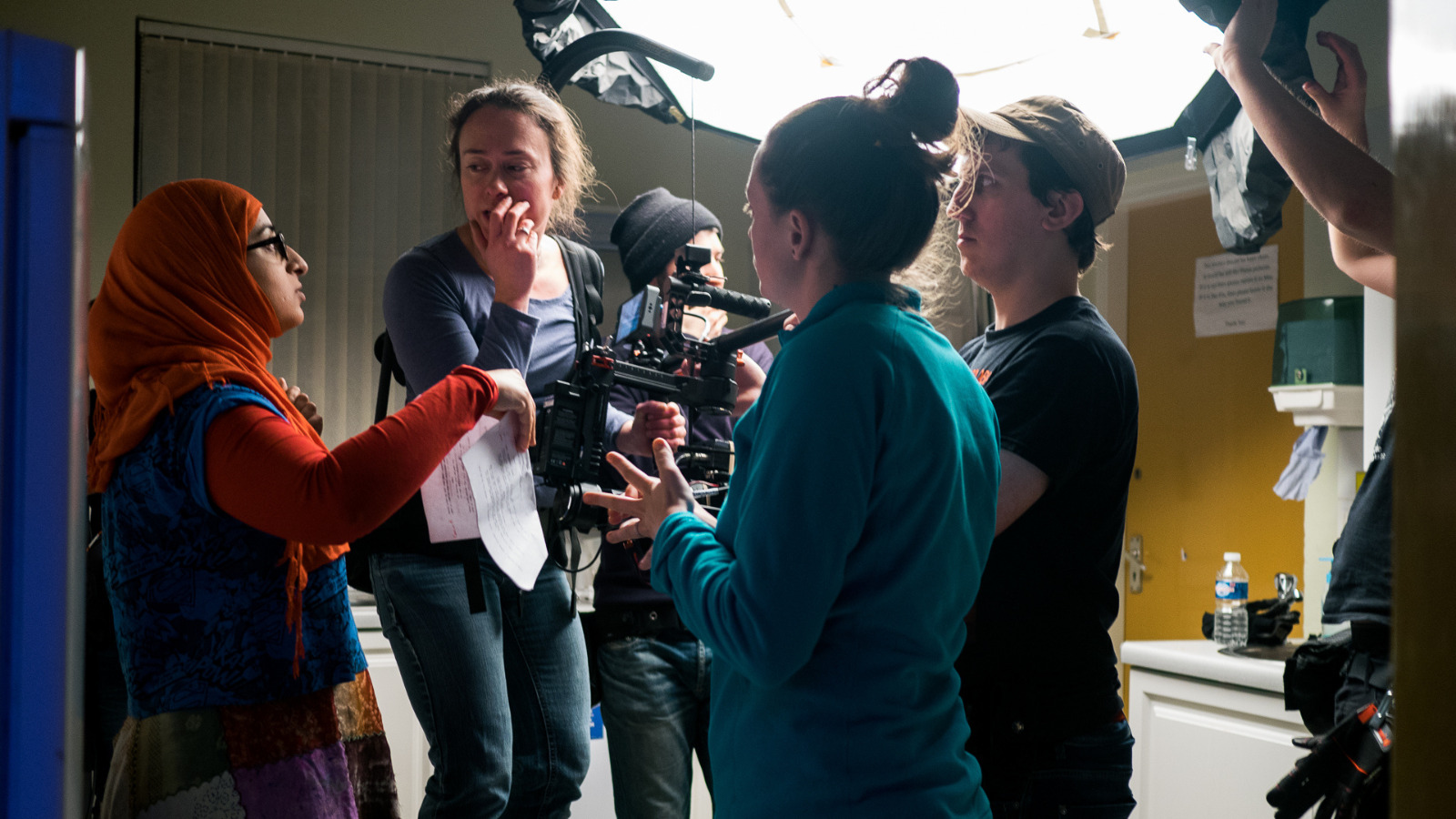 For those from underrepresented groups who are currently feeling like there isn't a place for them within the film and TV industry, Raisah has the following advice:
"Find your people that support you, reach out to those that have been on a similar journey and ask for a chat. I find that those of us who have had to pave a path or been a minority within our industry will absolutely be happy to help others through the door."
Raisah is herself a trailblazer for encouraging more diversity within Scotland's screen sector and she loves that as a writer/director she has the ability to tell stories that have the power to change perceptions.
"The stories I tell are usually about putting on screen people that have been misrepresented or a story that people think they know but I come at it from a different angle. This is one the most exciting things about the work I do.
"Seeing the industry grow in diversity excites me."
---
Image credits: Chih Peng Lucas Ka
This case study was created to accompany the publication of the Economic Value of the Screen Sector in Scotland in 2019 report. The case studies share the experiences of individuals and companies working across the subsectors of Scotland's film and TV industry and convey how they benefit from and contribute to Scotland's thriving screen sector.