The only organisation of its kind in Scotland, Scottish Documentary Institute (SDI) specialises in documentary training, production, and distribution and is committed to supporting authored films driven by content and emotional experience.
It pioneered its flagship UK-leading training initiative Bridging The Gap 20 years ago and has since guided over 200 filmmakers and commissioned 105 short documentaries released in festivals in the UK and internationally.
With the support of Screen Scotland, they now offer development, a cash budget, mentoring and one year of festival distribution to emerging filmmakers in Scotland and Northern Ireland.
Miranda Stern, director of Clean (Bridging The Gap Tomorrow 2022), praised: "A few people believing in you and encouraging you is immeasurably powerful. I think confidence is probably one of the biggest barriers for people from different backgrounds and marginalised groups, so the fact the SDI and Bridging the Gap exist is paramount for the next generation of docs!"
Nurturing filmmakers during their first steps into the industry, Bridging The Gap is often the beginning of a flourishing career in the documentary, broadcast or fiction landscape.
Notable recent examples are The Bayview, directed by Daniel Cook, tells the extraordinary story of a hotel-turned-fisherman's respite which won awards at Encounters Film Festival, Glasgow Short Film Festival and Leeds International Film Festival. Prospagnosia directed by Steven Fraser explores the neurodiverse condition of face-blindness and stormed festivals all over the world, resulting in being longlisted for the Academy Awards in 2022.
Bridging The Gap continues to grow from strength to strength with an increase in applicants post-pandemic and with expanded support from Screen Scotland, commissioning more Scotland-based filmmakers with an increased budget up to £8,500 per film.
It's an exciting year for the initiative as they return to an in-person edition of the programme for 2023-24 after three years of online delivery. A Scottish Documentary Institute spokesperson said:
"We have strong relationships with festivals internationally, and we keep growing our database each year. Our collaborations with online platforms have developed considerably in the past three years, allowing us to increase the visibility of Bridging The Gap films internationally and allowing them to reach a wider audience."
Their work spotlights Scotland on the world stage, and talking about the benefits of operating in this country, they said:
"The compact size of Scotland's documentary industry is a huge asset when it comes to independent creative documentary. Scotland is also a very dynamic nation when it comes to screen industries training and we hope to continue developing new collaborations with other training initiatives across fiction, factual and artist moving image, to actively contribute a holistic network of support for emerging and established talent, and to retain as well as attract documentary talent to Scotland!"
Incredible film-making talent is cutting through at this year's Edinburgh International Film Festival with SDI's hotly anticipated Outsiders screenings.
Featuring premieres of freshly commissioned non-fiction films by Riad Arfin, Annabel Moodie, Sarah Grant, Marta Dyczkowska, Meray Diner and Maria Pankova, these seven films showcase those fearless outsiders whose journeys across borders, conflict and time offer inspiring and thought-provoking stories of acceptance and love.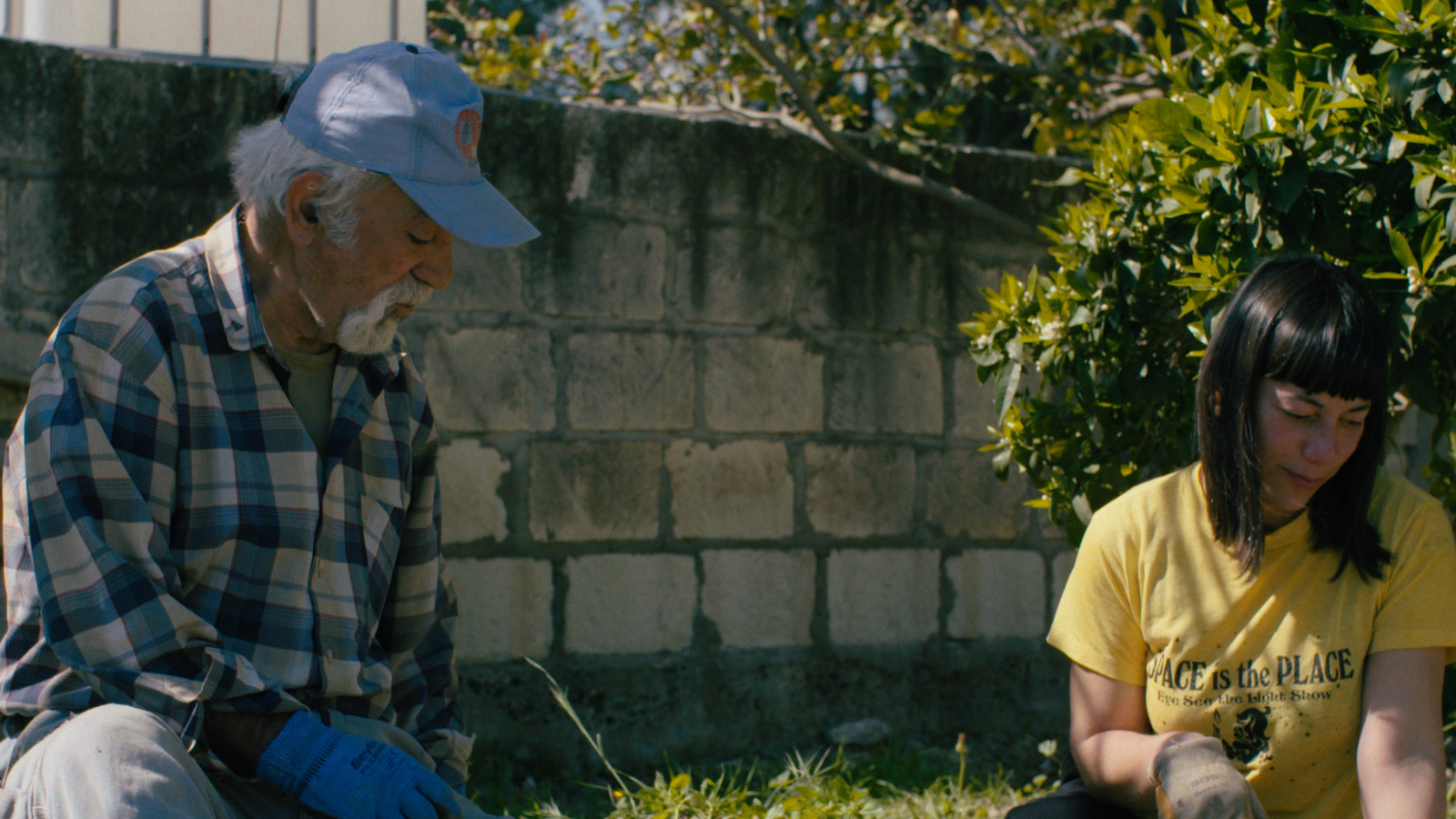 Still from Pembe Ay (Pink Moon), credit: Scottish Documentary Institute & Meray Diner
When advising those wanting to make their break into the industry, SDI want to reassure that people in the industry are human beings and are keen to support emerging talent, so be personal and passionate.
"Never hesitate to ask questions, coming from a place of learning is not something you should ever be embarrassed about."
---
More on Scottish Documentary Institute
The call for the 21st edition of the initiative is now open!
Up to 12 filmmakers (11 Scotland-based and 1 Northern-Ireland-based) are short-listed based on the idea, proposal and supporting visual materials submitted. The projects are then developed and honed further through workshops run by international filmmakers and leading industry professionals. The filmmakers then pitch to a panel of experts, who commission up to 6 films (5 Scotland-based and 1 Northern-Ireland-based).
As well as a cash budget of £8,500 (plus in-kind production and distribution support) the selected filmmakers receive further mentoring over six months to create vibrant and thought-provoking contemporary stories.
The films are intended for distribution in cinemas and at festivals.
---
Header image: Still from The Sound of the Wind, credit: Scottish Documentary Institute & Maria Pankova