Christmas has come early with Screen Scotland's 12 Days of Christmas list!
With the long winter nights well and truly set in, 'tis the season for staying in and slumping down in front of the TV. To keep you entertained, we've brought together a selection of Screen Scotland funded films and TV shows to watch and stream over the festive period.
From insightful documentaries to thrilling new dramas, there's something for everyone in our 12 Days of Christmas list. So grab a hot drink, make yourself cosy and get binge-watching!!
Enjoy and Season's Greetings from Screen Scotland.
---
1. Scrooge: A Christmas Carol
We had to kick off our list with a new festive favourite Scrooge: A Christmas Carol. The animated feature film is a supernatural, time-travelling, musical adaptation of Charles Dickens's cult Christmas story featuring a stellar voice cast including Jessie Buckley, Olivia Colman, and Luke Evans. The film from Timeless Films and Edinburgh-based Axis Studios is the first CG Animation feature ever to be made in Scotland.
Scrooge: A Christmas Carol is available to stream now on Netflix UK.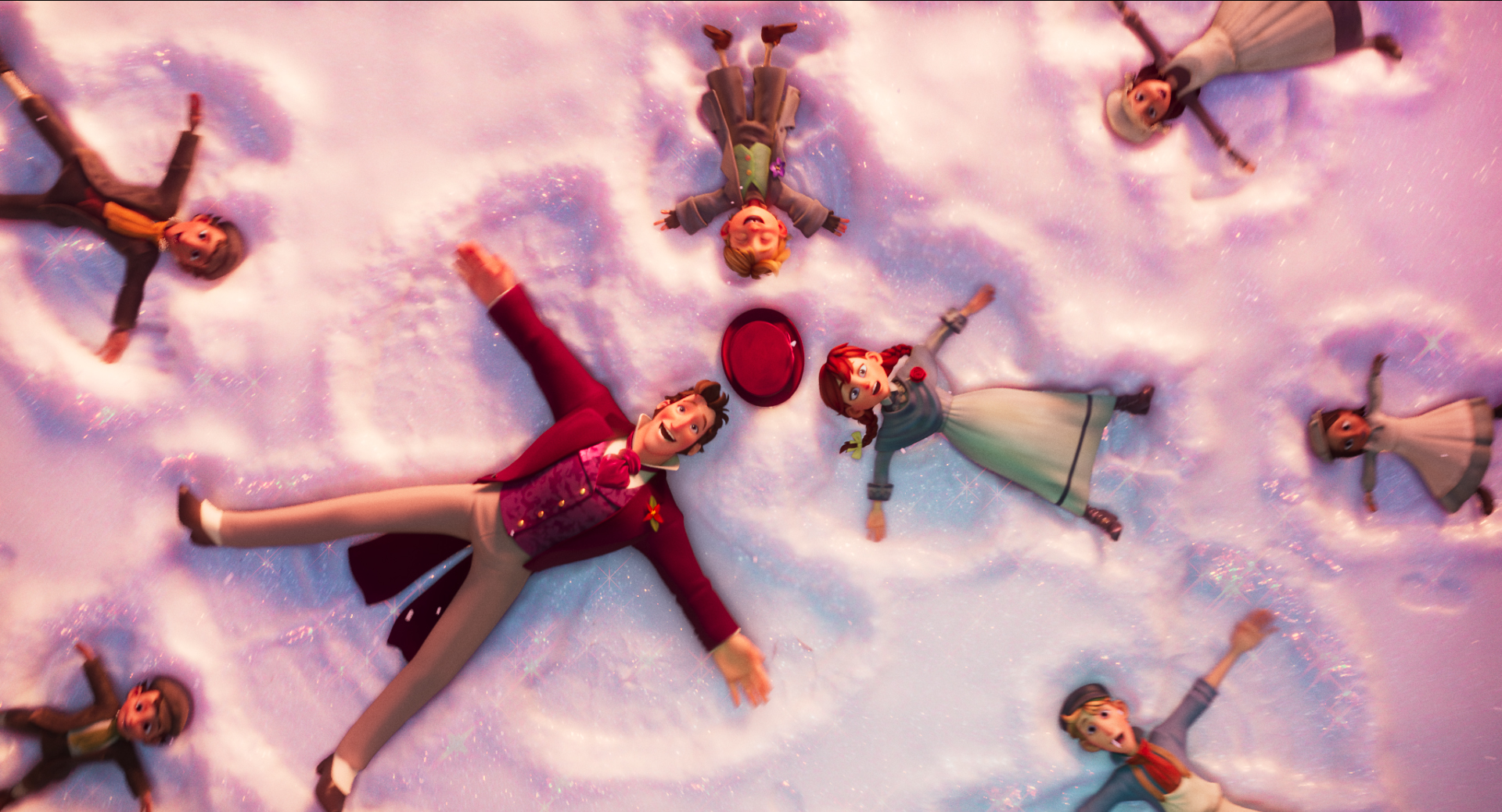 Still from Scrooge: A Christmas Carol. Courtesy of Axis Animation.
2. My Old School
The jaw dropping documentary My Old School has to be seen to be believed. Director Jono McLeod returns to his old school for a nostalgic look at the strange but true story of his former classmate, Brandon Lee, one of Scotland's most notorious imposters. Starring Alan Cumming and pop icon Lulu, this hybrid animation/documentary is a must watch.
Watch My Old School on BBC Scotland and BBC iPlayer on Friday 23 December at 9pm.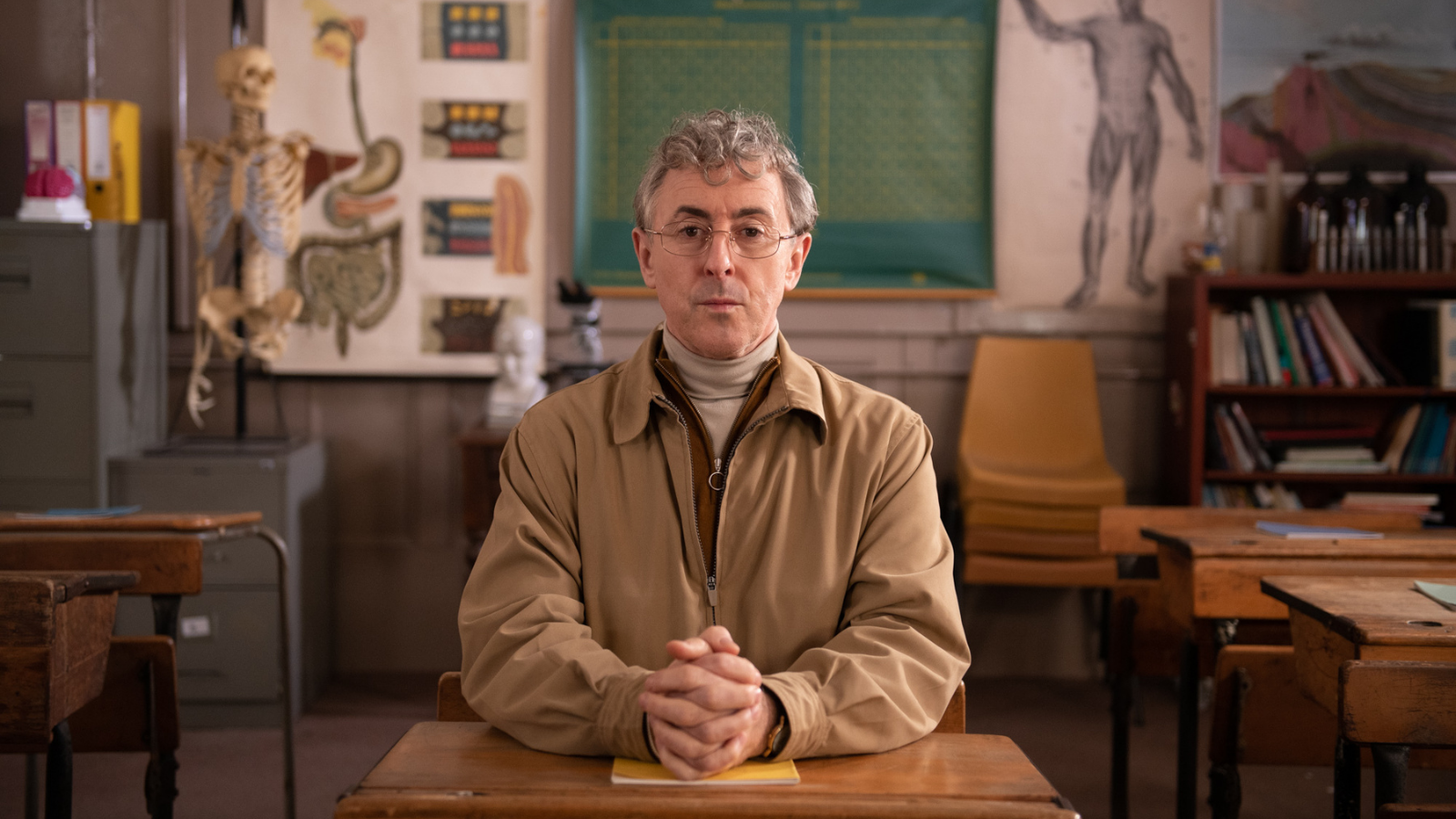 Still from My Old School, courtesy of Hopscotch Films
3. An Clò Mòr
If you're looking for an escape from your own family drama this Christmas, then tune in to new six-part Gaelic series An Clò Mòr. The series is set around a family-run Harris Tweed business in crisis, where passion, rivalry and intrigue stir up plenty of tension filled moments. The series offers a fascinating look at the colourful tweed industry, and we can expect plenty of drama.
An Clò Mòr will air on BBC ALBA on Monday 2 January at 9pm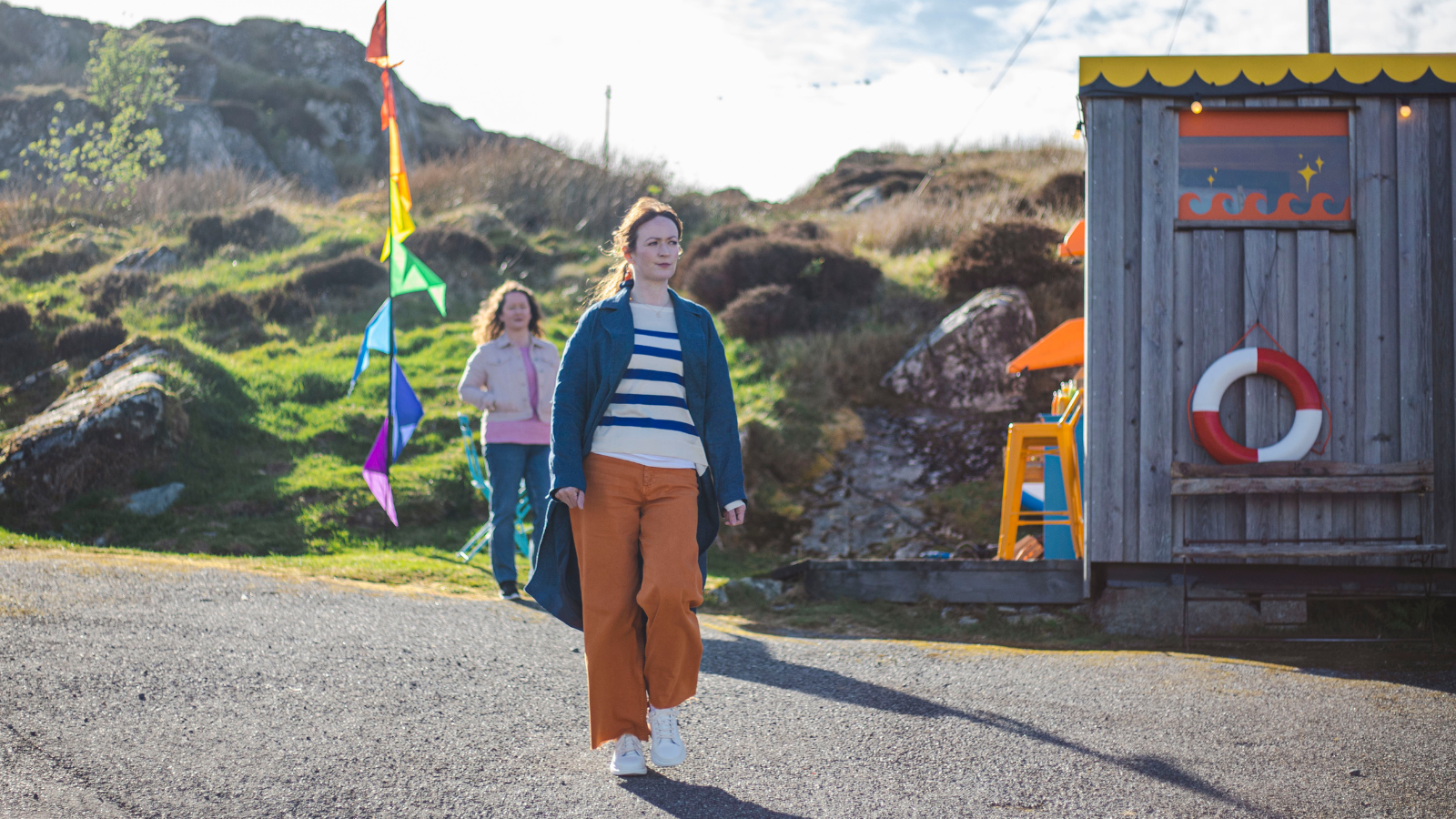 Still from An Clò Mòr, courtesy of Solus Productions
4. The Rig
All is not what it seems in new Prime Studios series The Rig. The Rig follows the crew on the fictional Kinloch Bravo oil rig stationed off the Scottish coast when a mysterious fog rolls through and they find themselves cut off from all communication with the outside world. The supernatural thriller series was shot entirely in Scotland, making use of Edinburgh's world-class FirstStage Studios.
The Rig will launch on Amazon Prime UK on Friday 6 January, 2023.
Still from The Rig, courtesy of Prime Studios
5. Mayflies
Set and filmed in Scotland, Mayflies follows the story of two best friends who come together 30 years after the heyday of their youth. The new BBC drama starring Tony Curran and Martin Compston is an adaptation of Andrew O'Hagan's book of the same name, offering an intimate portrayal of male friendship across the decades. The series will air as two one hour episodes.
Mayflies airs on BBC One and BBC iPlayer at 9pm on 28 and 29 December.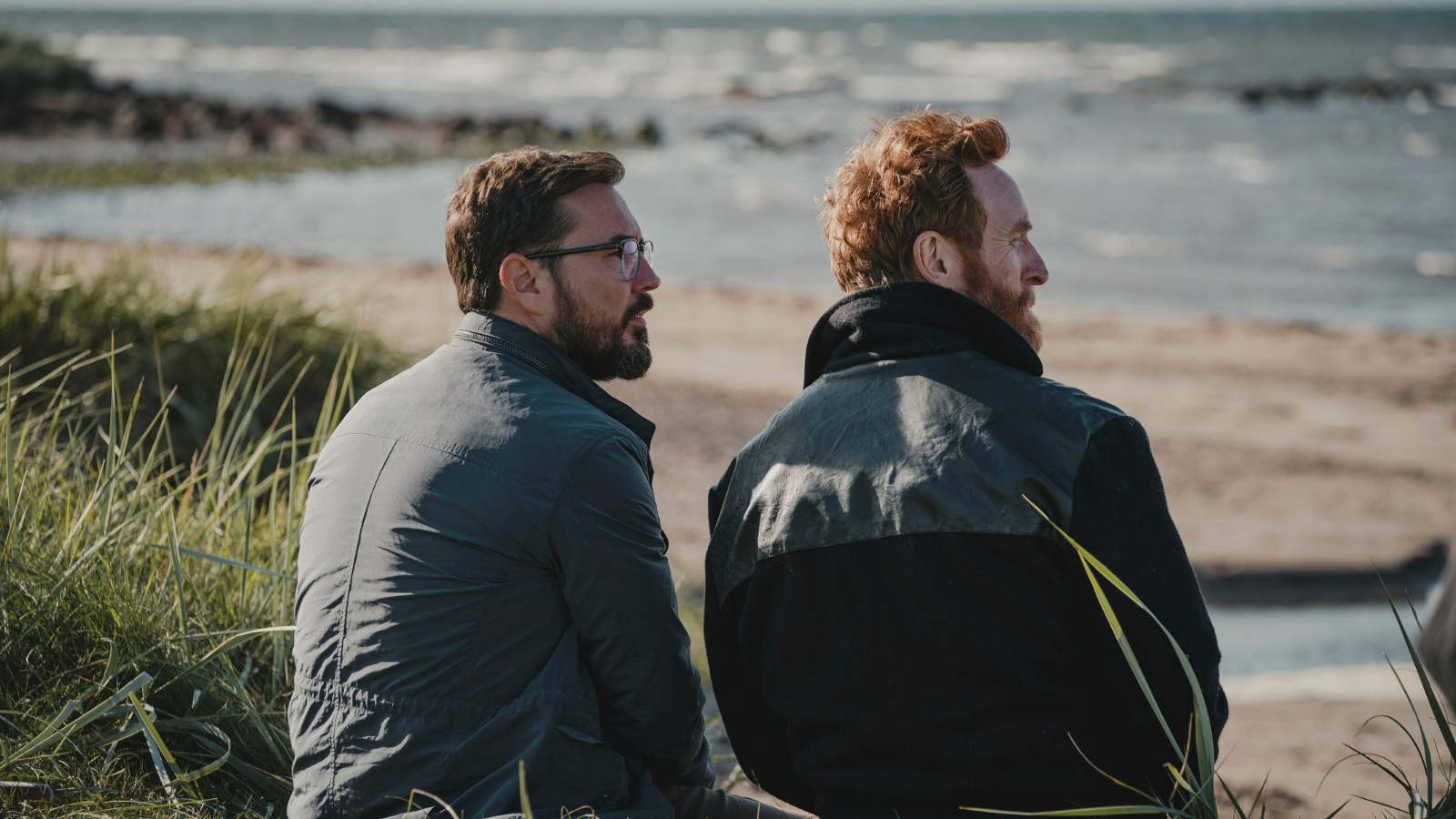 Still from Mayflies, courtesy of BBC and Synchronicity Films
6. Dùthchas (Home)
The Gaelic documentary feature Dùthchas (Home) explores what it meant to the people of Berneray in the Outer Hebrides to have to move away from their island of birth. Directors Andy MacKinnon and Kirsty MacDonald draw on rare 8mm colour film for this poignant exploration of the resilience of culture through language, song and memories. The film premiered as part of Edinburgh International Film Festival (EIFF) 2022.
Dùthchas will air on the BBC ALBA at 7pm on Wednesday 28 December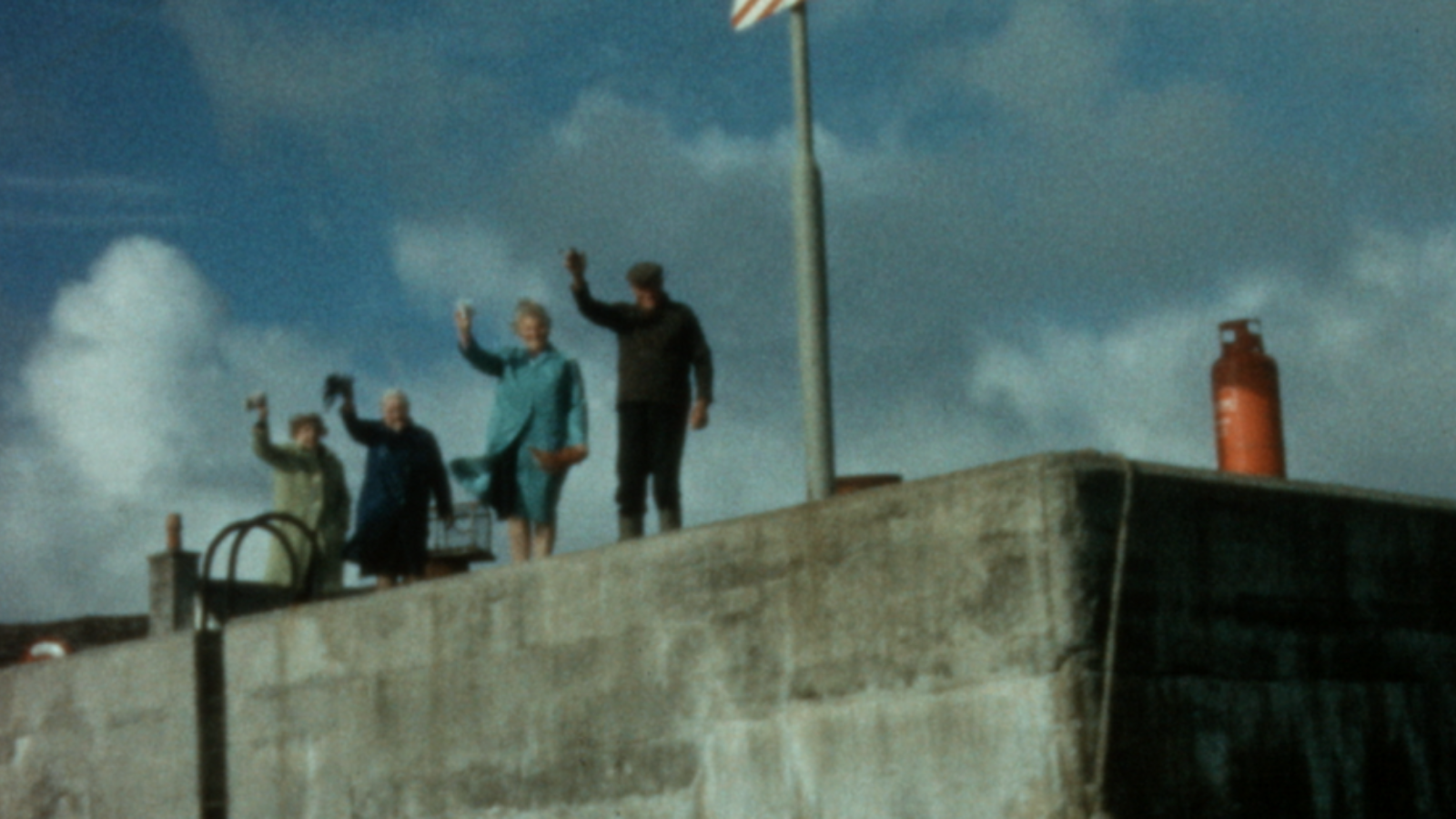 Still from Dùthchas, courtesy of Hopscotch Films
7. The Wedding
Stewart Kyasimire's The Wedding is a series of intertwined monologues capturing the thoughts and feelings of six very different characters at a Black and Scottish wedding. The series is made up six 10-minute-long episodes - the perfect bingeable length.
Watch The Wedding now on BBC iPlayer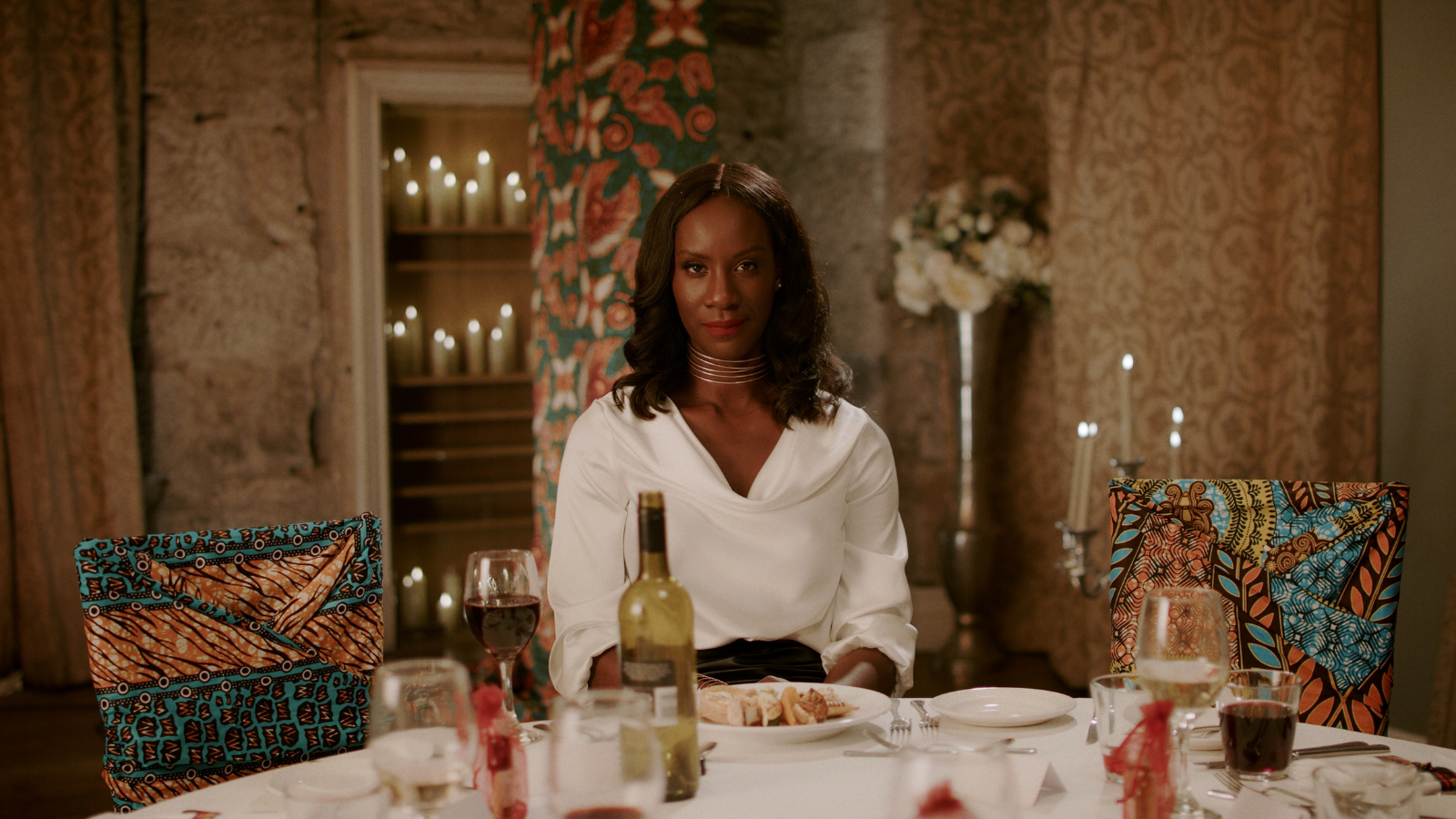 Still from the Wedding, Estranged Sister. Courtesy of Create Anything.
8. The Oil Machine
The Oil Machine is an important documentary exploring Scotland's economic, historical and emotional entanglement with oil. The film from Scotland-based producer Sonja Henrici includes diverse voices that speak to Scotland's relationship with oil, including activists, oil executives, and investors. This thought provoking film is sure to spark conversations with your friends and family this Christmas.
The Oil Machine will air on Sunday 18 December at 9pm on BBC Scotland and BBC iPlayer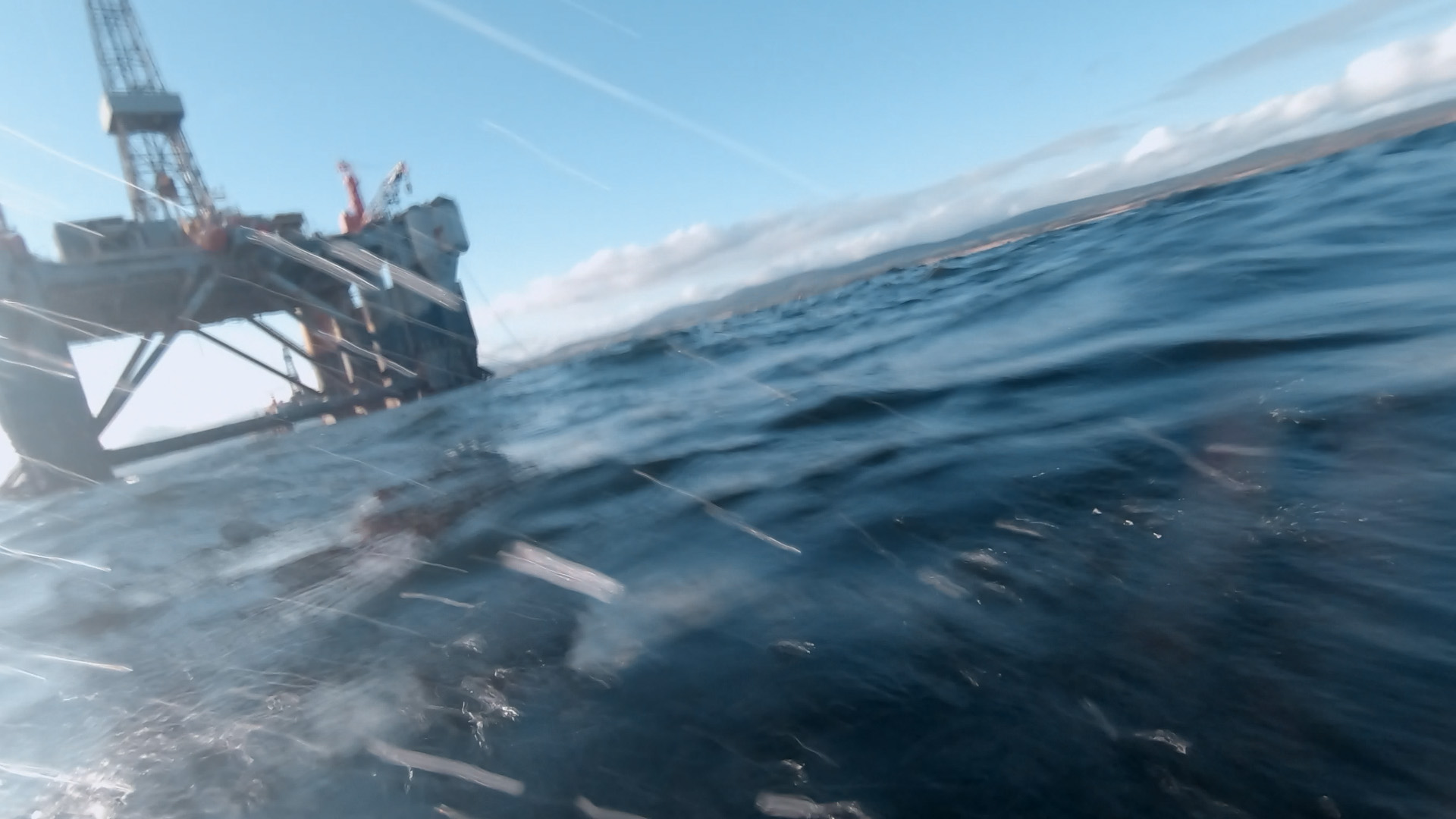 Still from The Oil Machine, courtesy of Sonja Henrici
9. The Control Room
Gripping drama The Control Room will have you hooked from the start. The series tells the story of Gabe, an ordinary man who works as an emergency call handler for the Strathclyde Ambulance Service in Glasgow. His world is turned upside down when he receives a desperate life-and-death call from a distressed woman who appears to know him. The thriller TV series shot on location in Glasgow and surrounding area.
The Control Room is available to stream now on BBC iPlayer.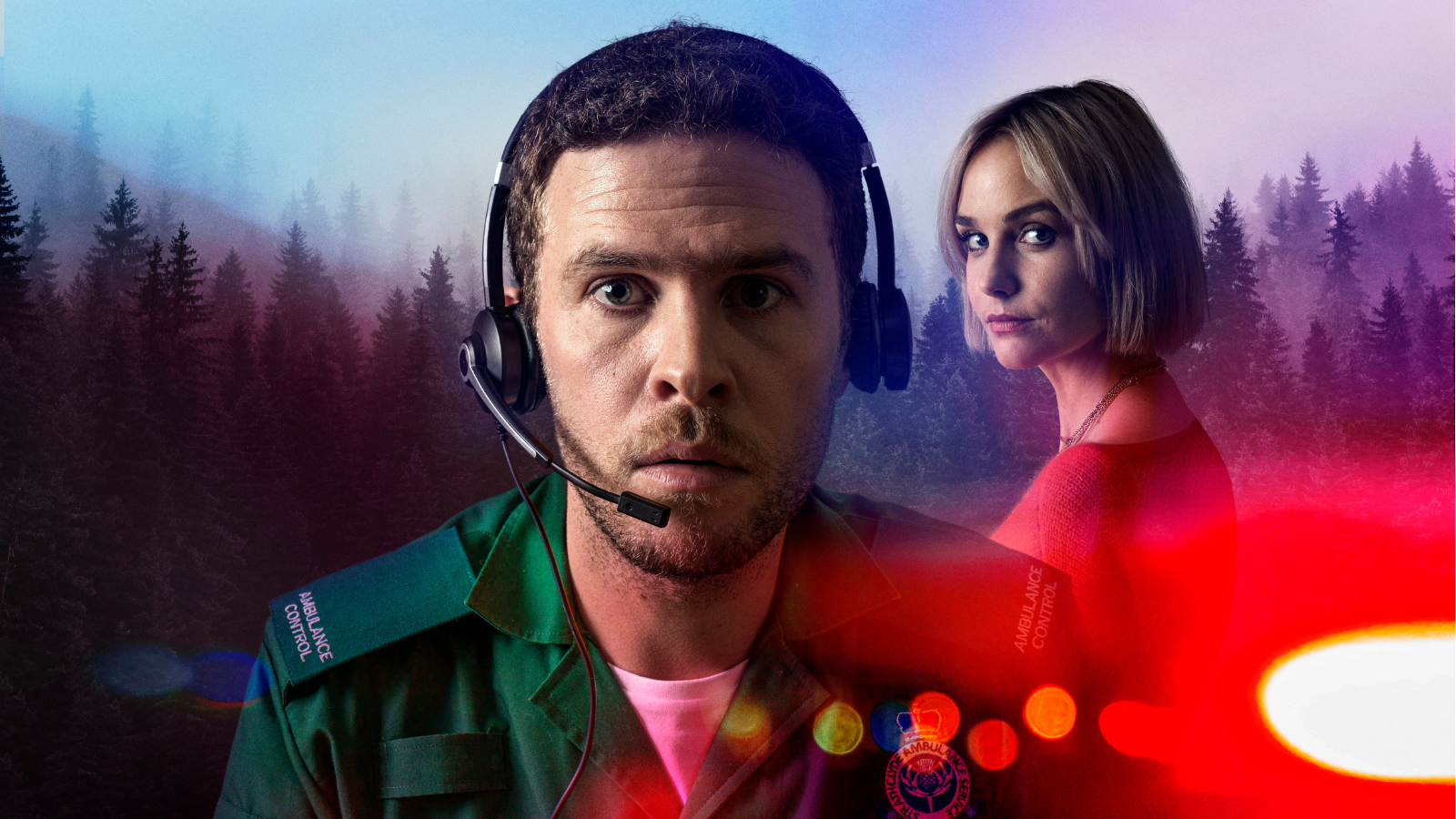 The Control Room key art, courtesy of BBC Creative
10. Long Live My Happy Head
Long Live My Happy Head is a feature-length documentary following Gordon, a comic book artist who has been diagnosed with an incurable brain tumour. Although dealing with difficult subject matter, the documentary is fundamentally a love story and reveals how art, love and a sense of humour can soothe our deepest fears of mortality.
Long Live My Happy Head is available to stream now on BBC iPlayer

Still of Gordon in Long Live My Happy Head, courtesy of Melt the Fly
11. Screw
Channel 4's critically acclaimed prison drama Screw provides an inside look at the uncensored reality of life as a prison officer in an all-male prison in 21st century Britain. The second series of the dark comic drama is currently filming in Glasgow's Kelvin Hall.
Screw is available to stream now on All 4.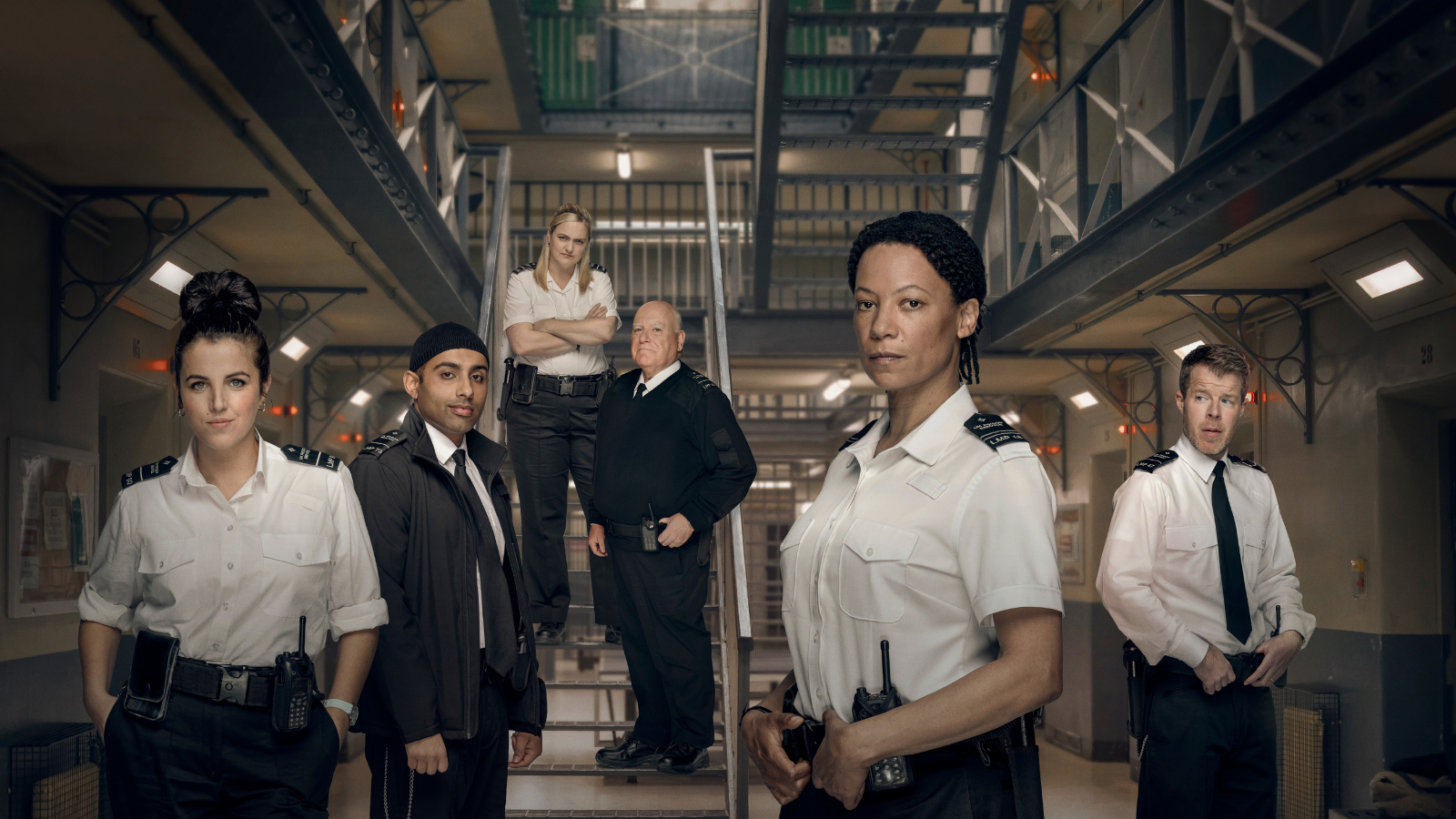 Screw promotional image, courtesy of STV Studios
12. Rescue: Extreme Medics
Get an inside look at the extraordinary work of the Scottish Trauma Network in Channel 4 series Rescue: Extreme Medics. The landmark series tells the gripping stories of those who need extreme, life-saving medical care in Scotland's wild and inhospitable landscapes and the eite network of clinicians saving lives.
Rescue: Extreme Medics is available to stream now on All 4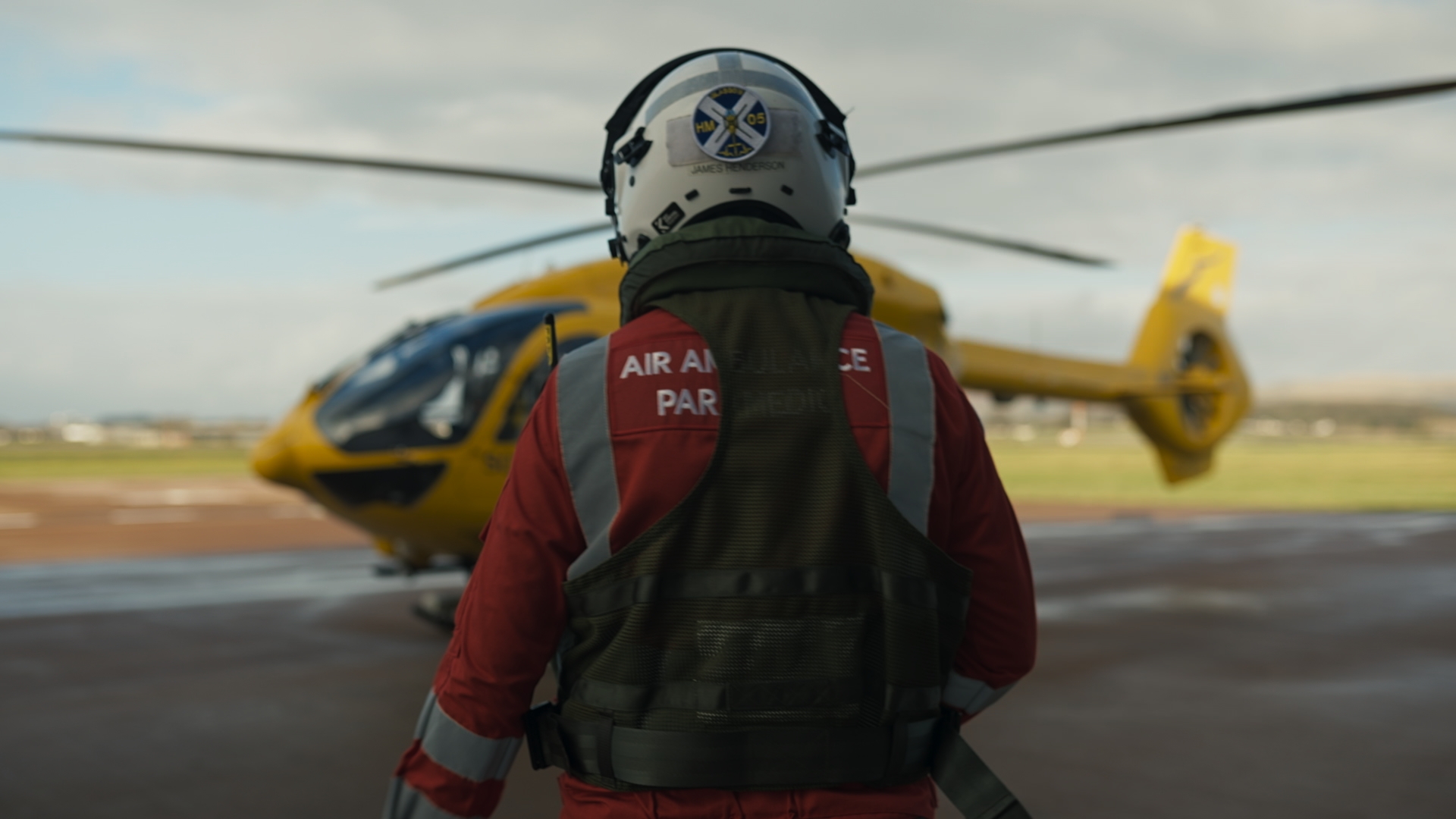 Still from Rescue: Extreme Medics, courtesy of Firecrest Films