It's officially the most wonderful time of the year and it's also the perfect time to put your feet up, switch the telly on and enjoy some festive films and bingeworthy TV series.
With so many shows and films to choose from, we've made life a little easier for you by putting together a list of Screen Scotland funded films and TV shows available to stream this Christmas in the UK. From festive rom-coms, to gritty dramas, there's something for everyone in our 12 Days of Christmas list.
For more things to do over the winter break, discover what's going on in the arts and creative industries in the Creative Scotland A Guide to What's on this Winter feature.
Enjoy and happy Christmas from Screen Scotland!
---
1. The Princess Switch Franchise
The beloved The Princess Switch series directed by Mike Rohl began in 2018 with the latest addition to the series, The Princess Switch 3: Romancing the Star, premiering on Netflix this year. These Christmas-themed Netflix romcoms take place in the fictional land of Belgravia and see star Vanessa Hudgens playing lookalikes who switch places in life. The latest two installations of the series received funding from Screen Scotland to shoot in various Scottish locations such as Hopetoun House, Parliament Square in Edinburgh, and Mimi's Bakehouse in Leith.
All 3 films are available to stream on Netflix.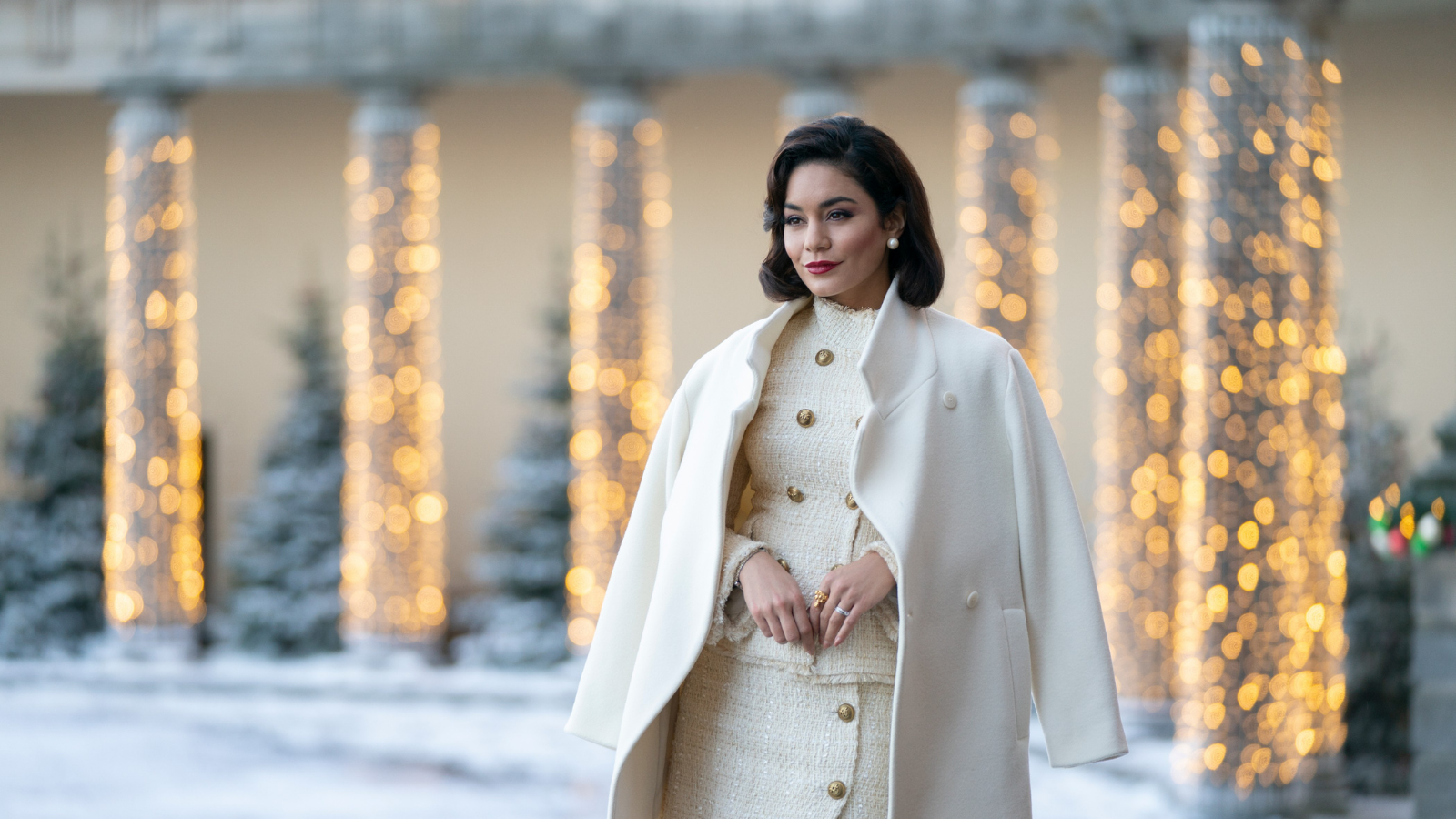 Still of Vanessa Hudgens in The Princess Switch 3: Romancing the Star. Courtesy of Netflix.
2. Anna and the Apocalypse
Christmas, music and Zombies – what more could we ask for? Anna and the Apocalypse is a 2017 Christmas Zombie Musical film directed by Scottish filmmaker John McPhail. Shot on location in Scotland, the musical comedy sees Anna (Ella Hunt) teaming up with her best friend John to fight their way through zombified snowmen, a manic bachelor party and high school hormones to try and save family and faculty alike.
Anna and the Apocalypse is available to stream on Amazon Prime.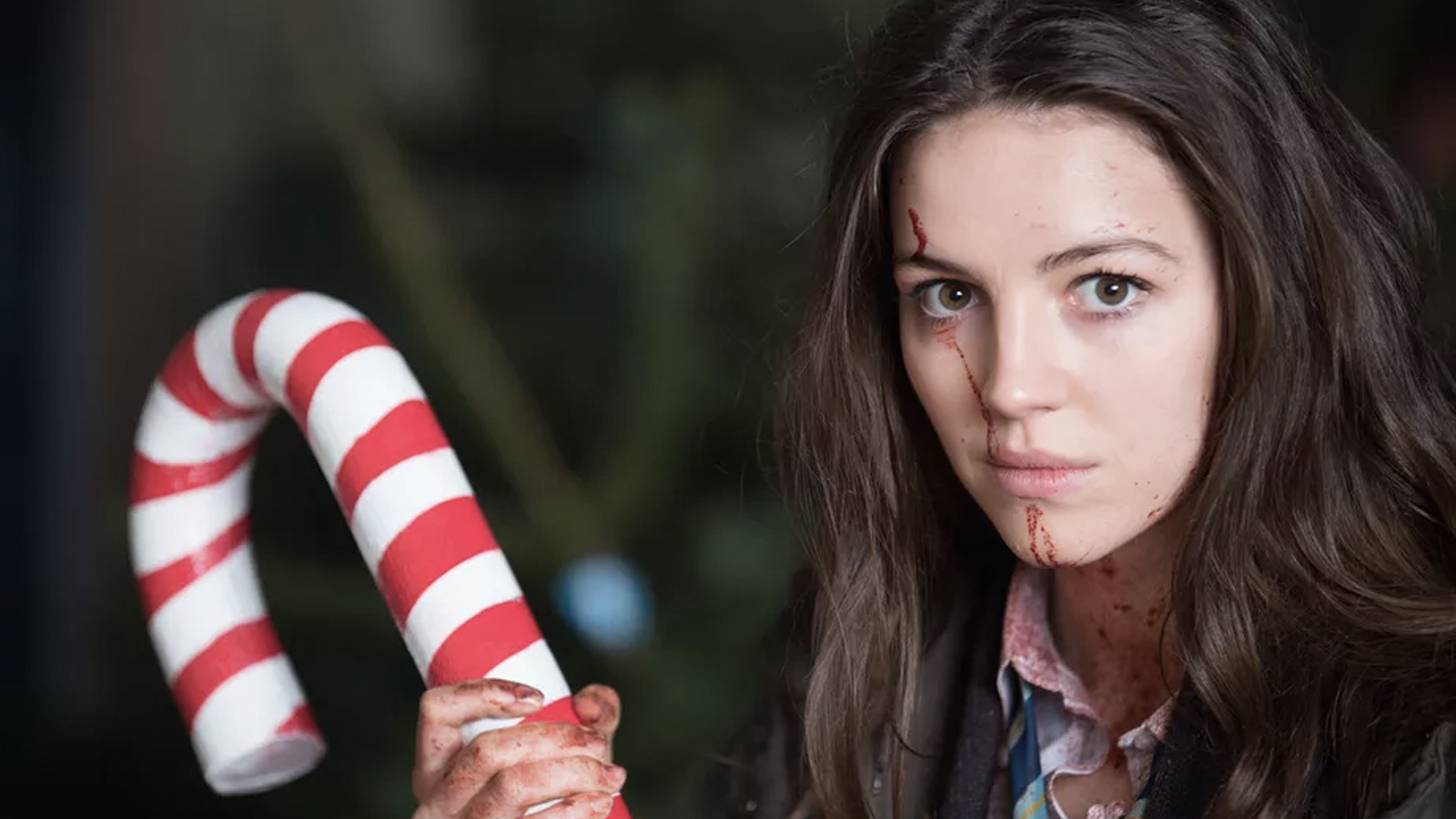 Still of Ella Hunt in Anna and the Apocalypse . Courtesy of Blazing Griffin.
3. A Castle for Christmas
Get that Christmassy feeling while taking in some beautiful Scottish scenery in Netflix's A Castle for Christmas. The feel-good festive romantic comedy from director Mary Lambert follows famed author, Sophie Brown (Brooke Shields), who travels to Scotland hoping to buy a small castle of her own. While there, she ends up falling in love with the castle, Dun Dunbar, but must also face off with the ill-tempered duke (Cary Elwes), who owns it.
A Castle for Christmas is available to stream on Netflix.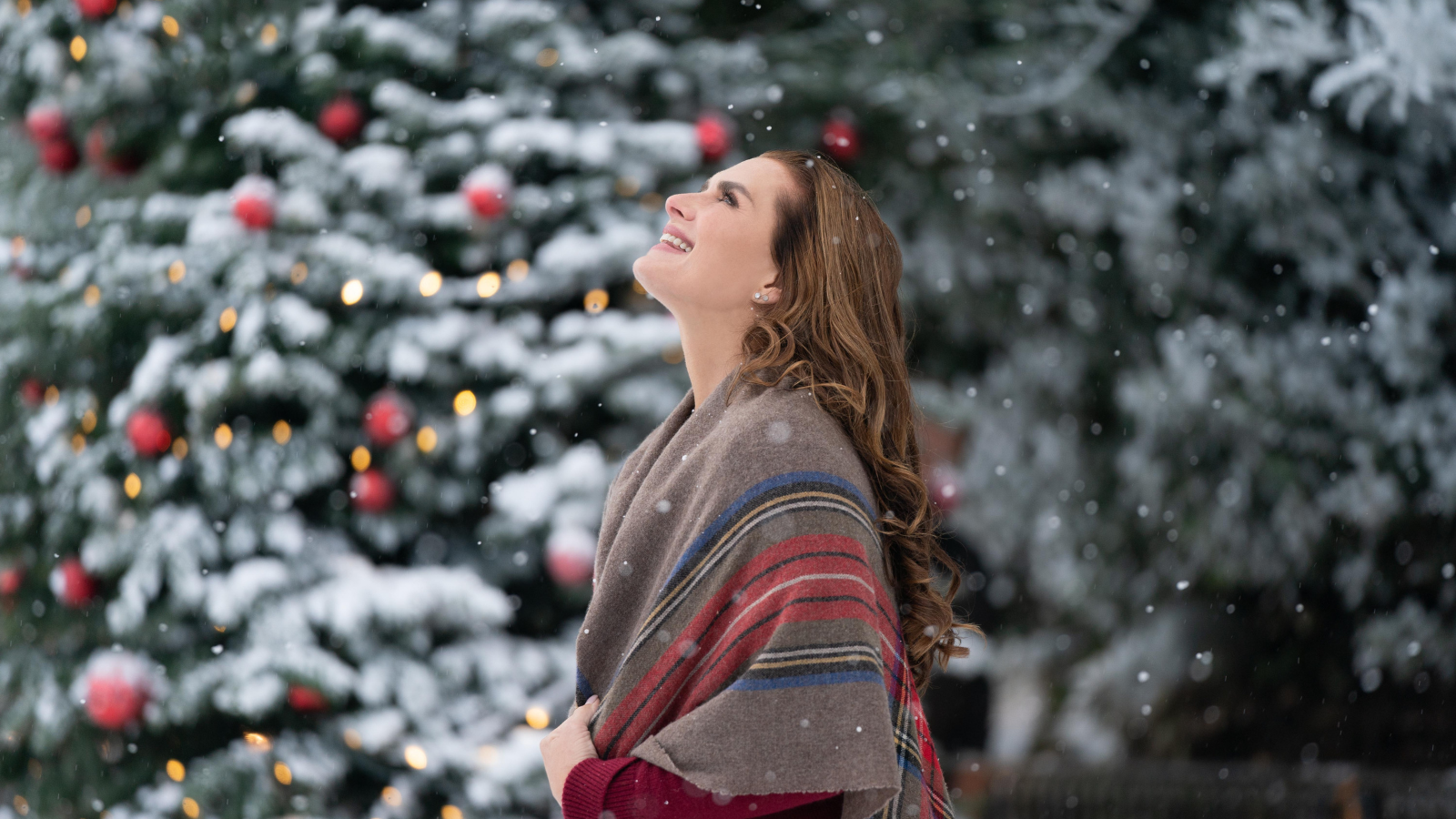 Still of Brooke Shields in A Castle for Christmas. Courtesy of Netflix.
4. Falling for Figaro
The charming Falling for Figaro is a 2021 romantic comedy film written and directed by Ben Lewin. The feel-good film from Scotland-based production company Black Camel Pictures follows a brilliant young fund manager (Danielle Macdonald) who leaves her unfulfilling job and long-term boyfriend to chase her lifelong dream of becoming an opera singer in the Scottish Highlands.
Falling for Figaro  is available to stream on Netflix.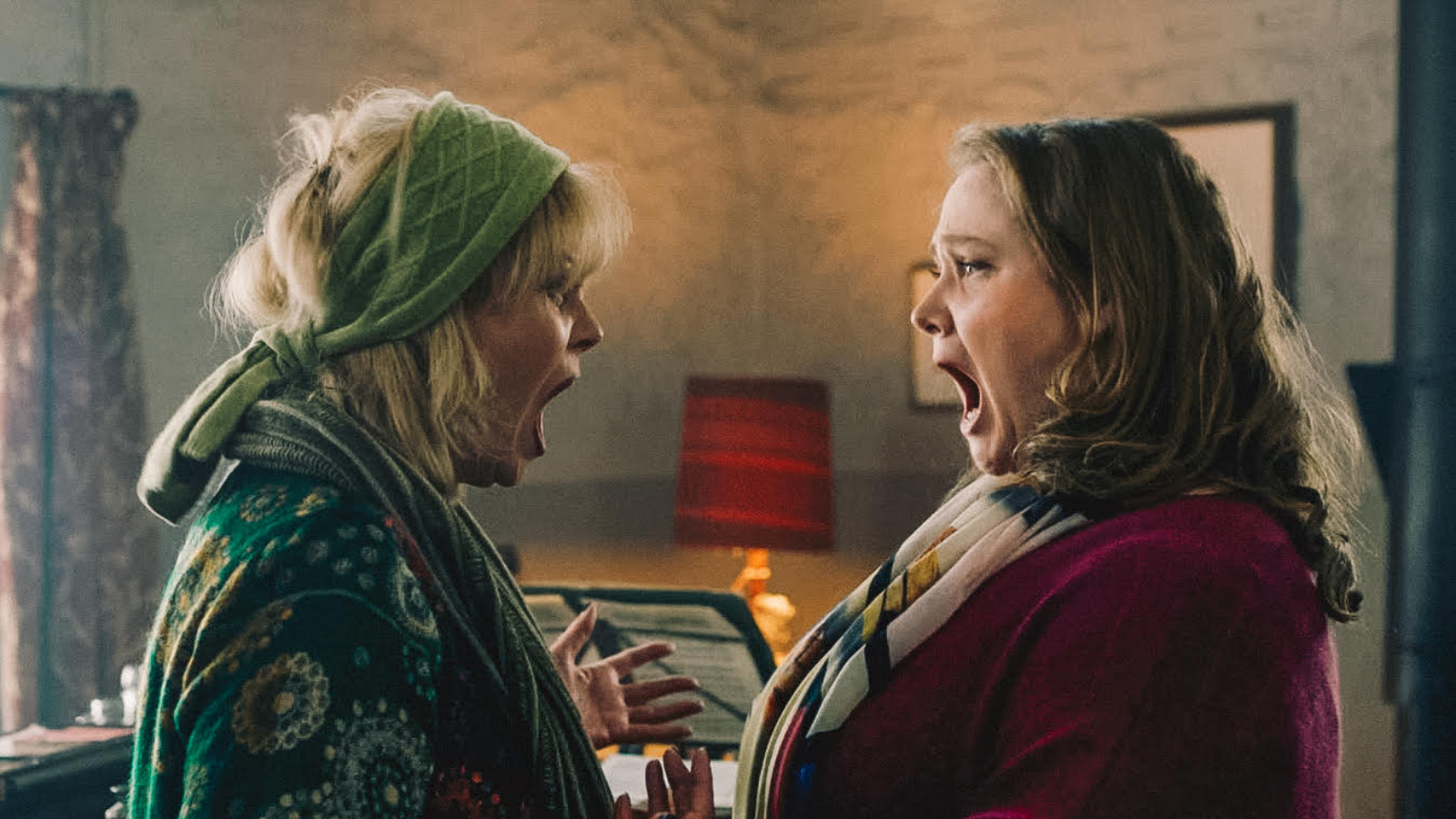 Still of Joanna Lumley and Danielle Macdonald inFalling for Figaro. Courtesy of Netflix.
5. Crime
If you're a fan of Trainspotting, then you must check out the 2021 TV show Crime based on Irvine Welsh's best-selling novel of the same name. The gritty series from directors, David Blair and James Strong was shot entirely in Scotland. Dougray Scott, Joanna Vanderham and Angela Griffin star in this BritBox Original thriller. The series follows a troubled detective investigate the disappearance of a schoolgirl in Edinburgh while wrestling with his inner demons.
Crime is available to stream now on BritBox.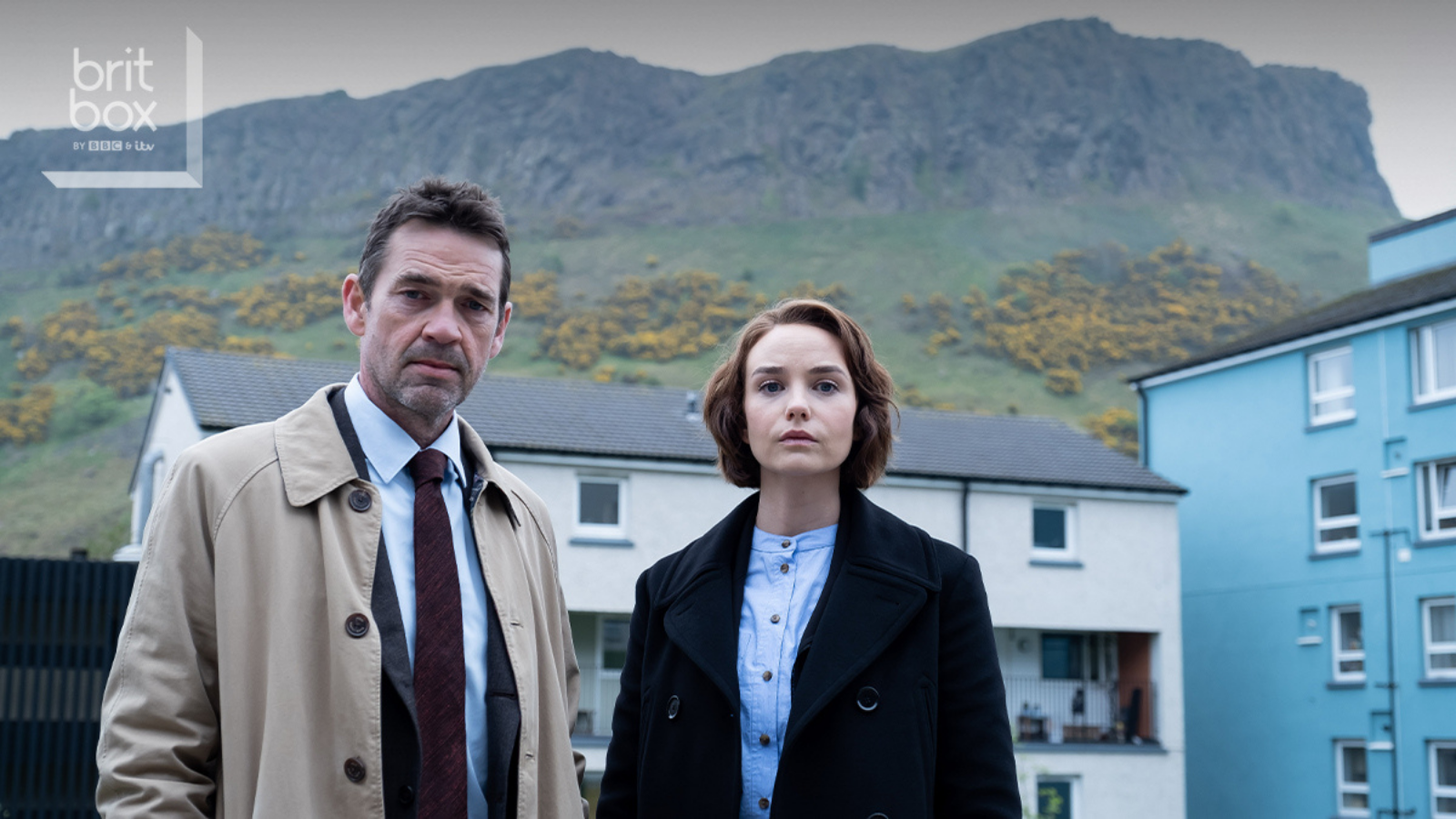 Still of Dougray Scott and Joanna Vanderham in Crime. Courtesy of Britbox.
6. Guilt
Described as "Scotland's answer to Fargo", Guilt is a gripping Scottish thriller and mystery series written and created by Neil Forsyth. The story initially follows two disparate brothers Max (Mark Bonnar) and Jake (Jamie Sives) who, while driving home from a wedding together one night, accidentally run over and kill an old man.
Guilt series 1 and 2 are available to watch now on BBC iPlayer.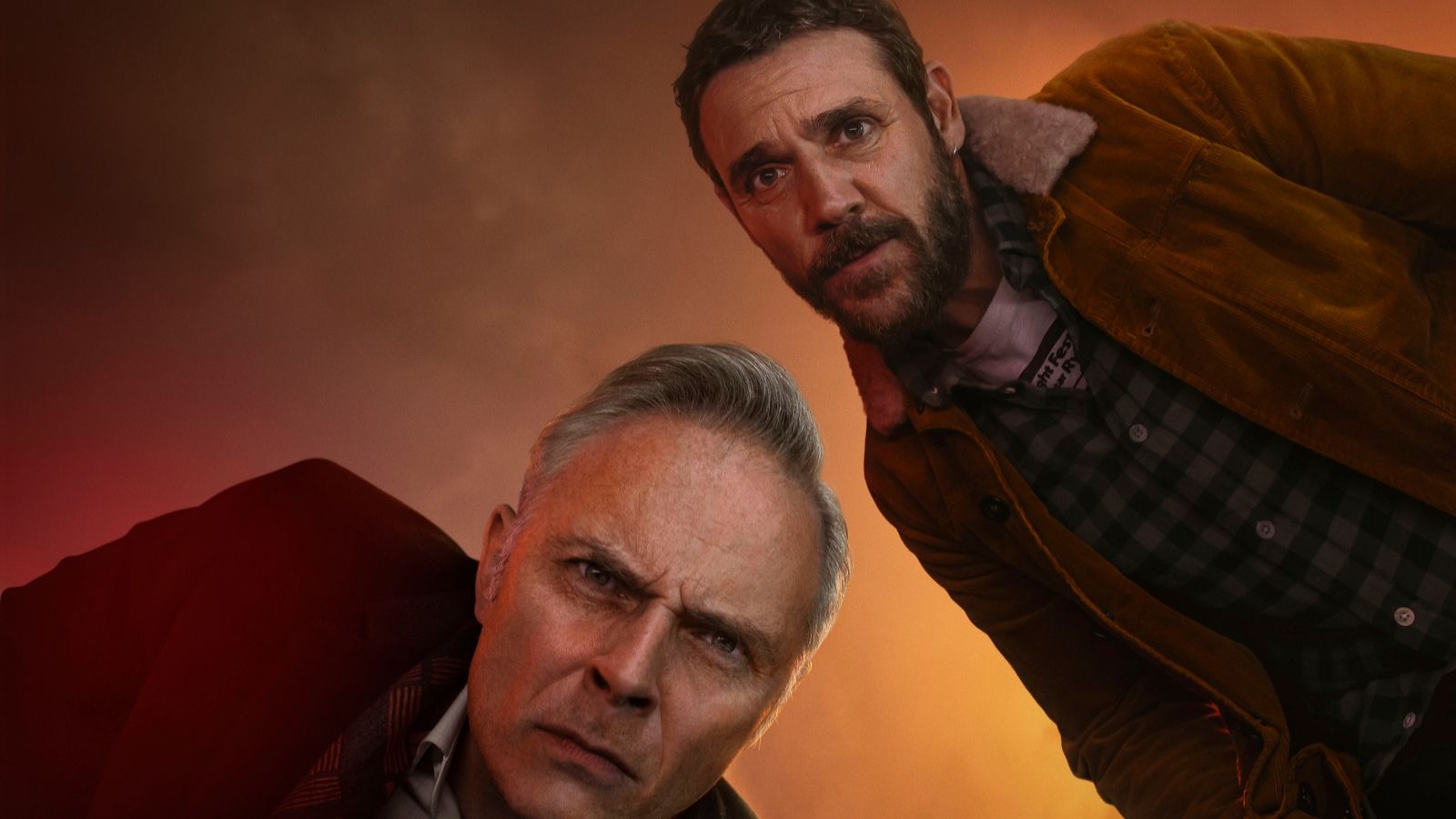 Mark Bonnar and Jamie Sives in Guilt. Courtesy of Happy Tramp North.
7. Annika
If you're looking for something slightly less dark than Guilt and Crime, then comedy crime drama Annika will fit the bill. The series written by Perrier nominated writer Nick Walker, follows the witty and enigmatic DI Annika Strandhed (Nicola Walker) as she investigates the unexplained and unfathomable murders that wash up in the waterways of Scotland. The 6 part series from Black Camel Pictures broke records earlier this year to become Alibi Channel's most-watched drama for at least seven years.
Watch Annika now on Sky TV.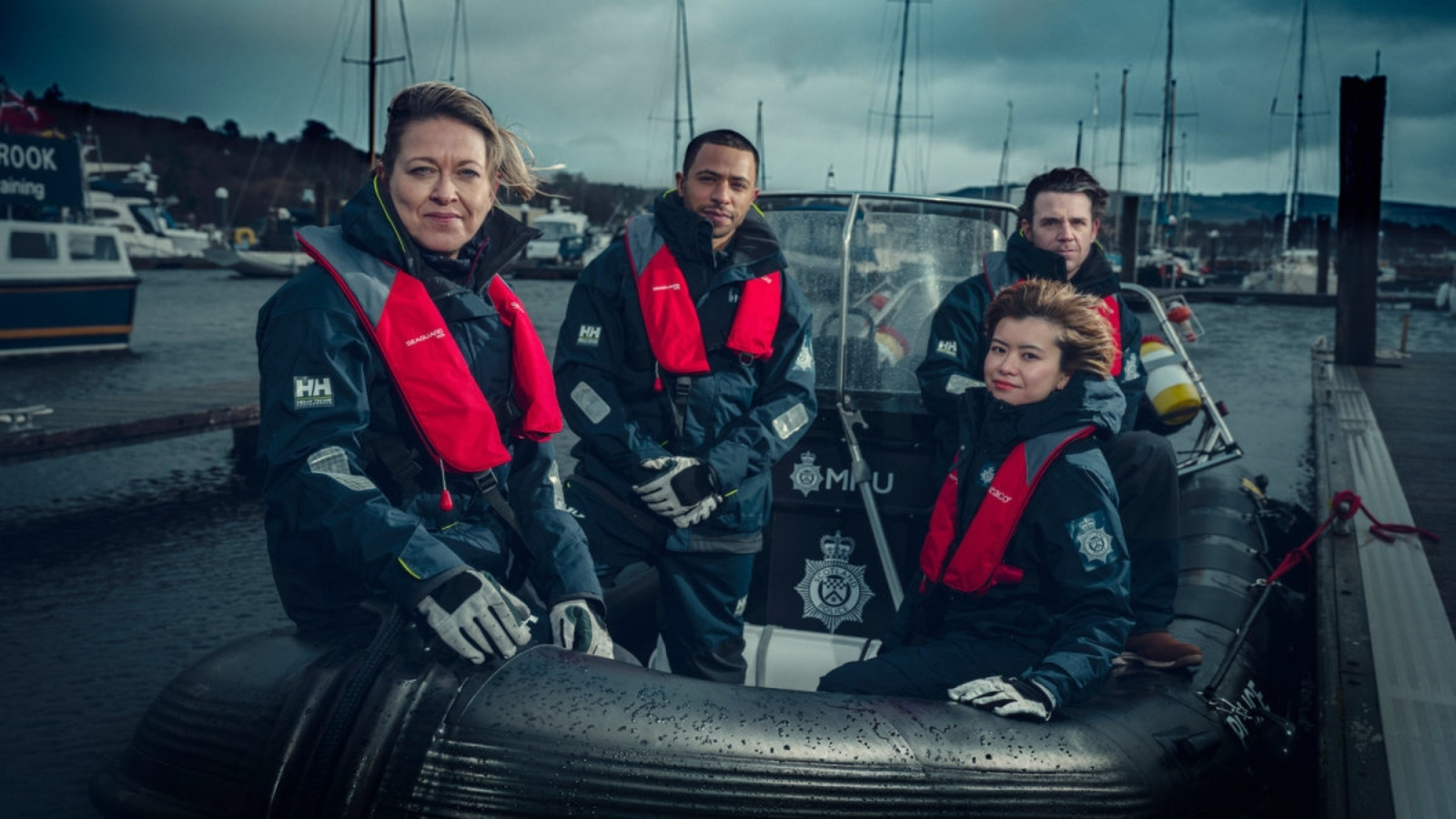 Still from Annika starring Nicola Walker. Courtesy of Black Camel Pictures.
8. Outlander
It would be rude to exclude Scotland's biggest television show from our list. The worldwide hit based on the ongoing novel series of the same name follows Claire Randall, a married combat nurse from 1945 who is mysteriously swept back in time to 1743, where she is immediately thrown into an unknown world in which her life is threatened.
Watch series 1 to 5 of Outlander on Amazon Prime.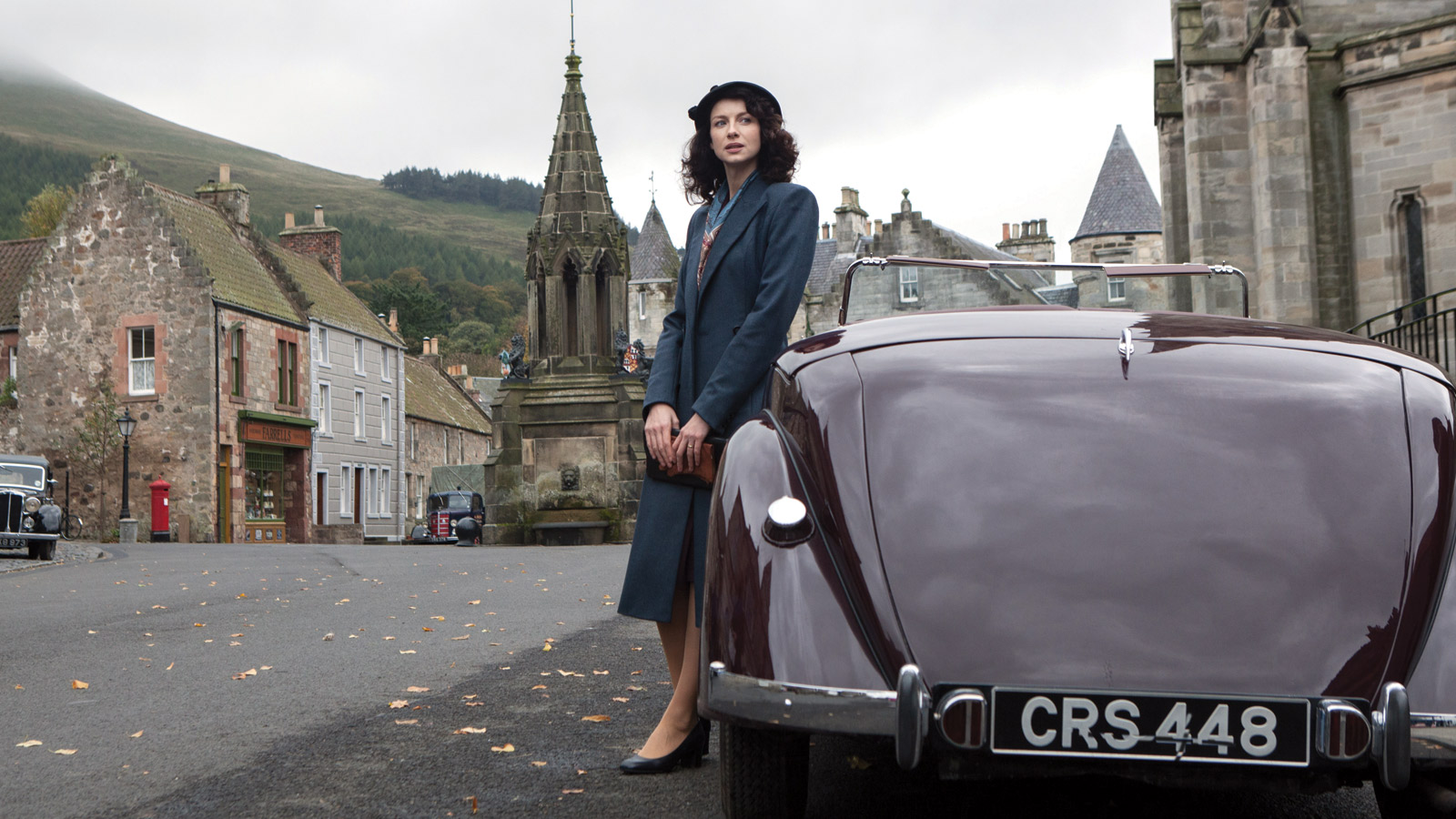 Still from Outlander. Courtesy of Left Bank Pictures.
9. Succession
If you're looking to put your own family drama into perspective this Christmas, then look no further than Succession. Succession is an American black comedy-drama television series created by Jesse Armstrong. The series follows the Roy family, owners of media conglomerate Waystar RoyCo, who are fighting for control of the company. Episodes severn and 8 of series 2 were both shot in Scotland.
Watch all 3 series on Now TV.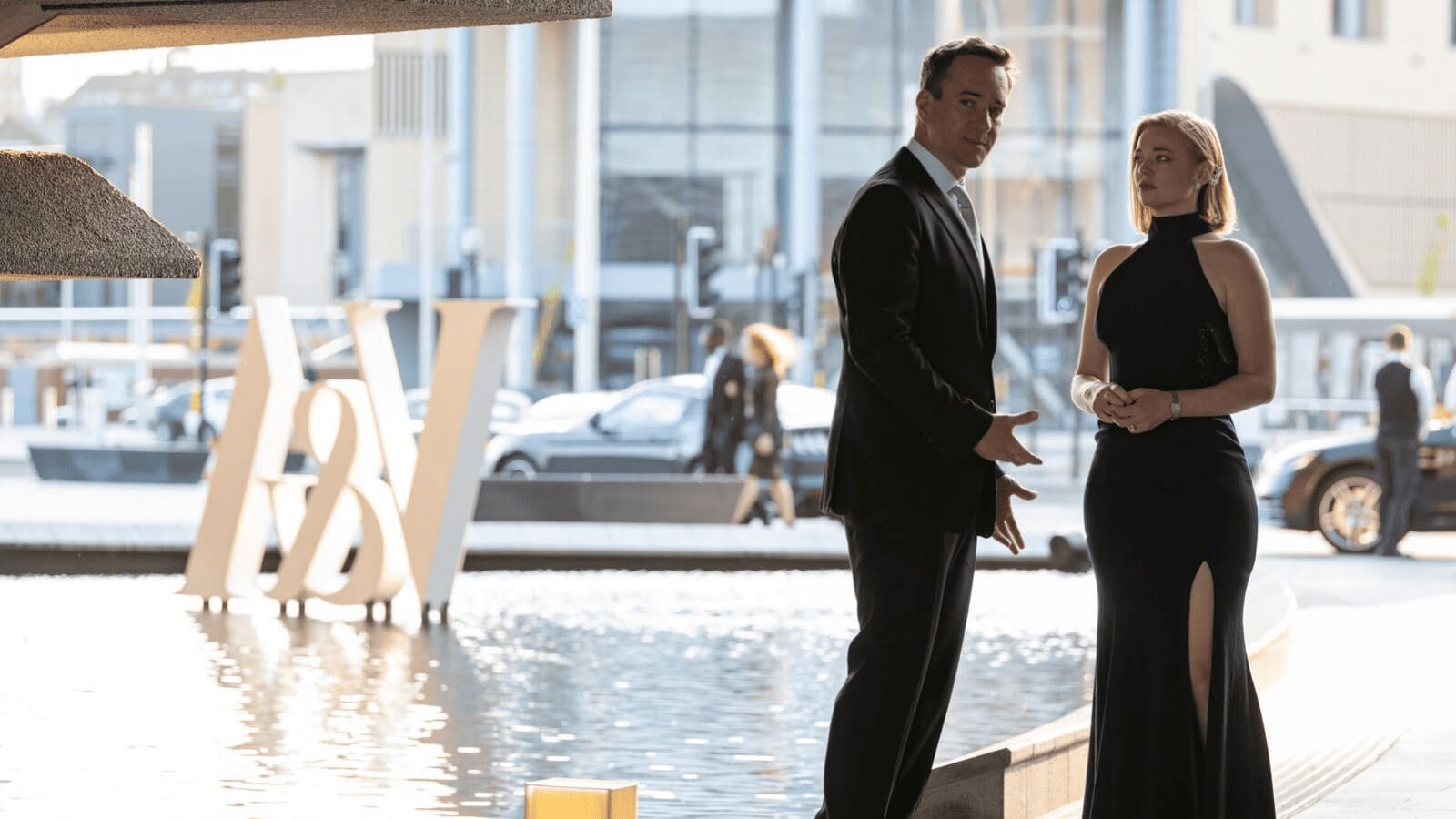 Still from Succession at the V&A in Dundee. Courtesy of HBO.
10. Vigil
One of this year's biggest television drama's was World Production's Vigil, which attracted an audience of 13.4 million viewers for its launch, making it the most-watched new drama launch for the BBC since The Bodyguard in 2018. Vigil is a 6-part television drama series created by Tom Edge following DCI Amy Silva (Suranne Jones) who investigates a death of a crew member on the nuclear submarine HMS Vigil.
Watch the Vigil on BBC iPlayer.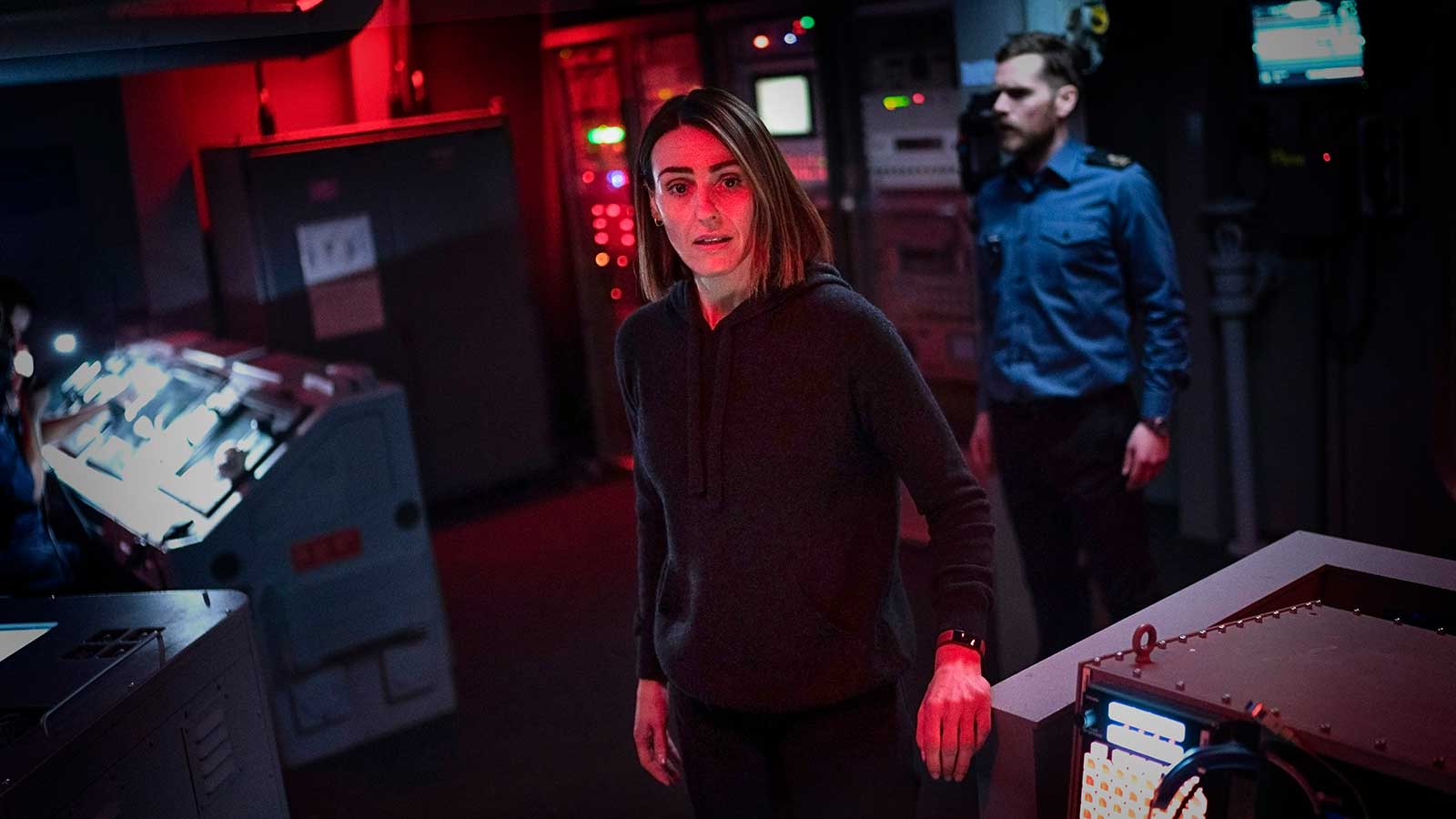 Vigil starring Suranne Jones. Courtesy of the BBC.
11. Float
BBC Scotland's ground-breaking mini-series Float directed by Arabella Page Croft explores an intense and complex relationship formed between two female lifeguards in a small town in Scotland. The six-part coming of age series is made up of episodes of just 10 minutes long – the perfect bingeable length.
Watch Float now on BBC iPlayer.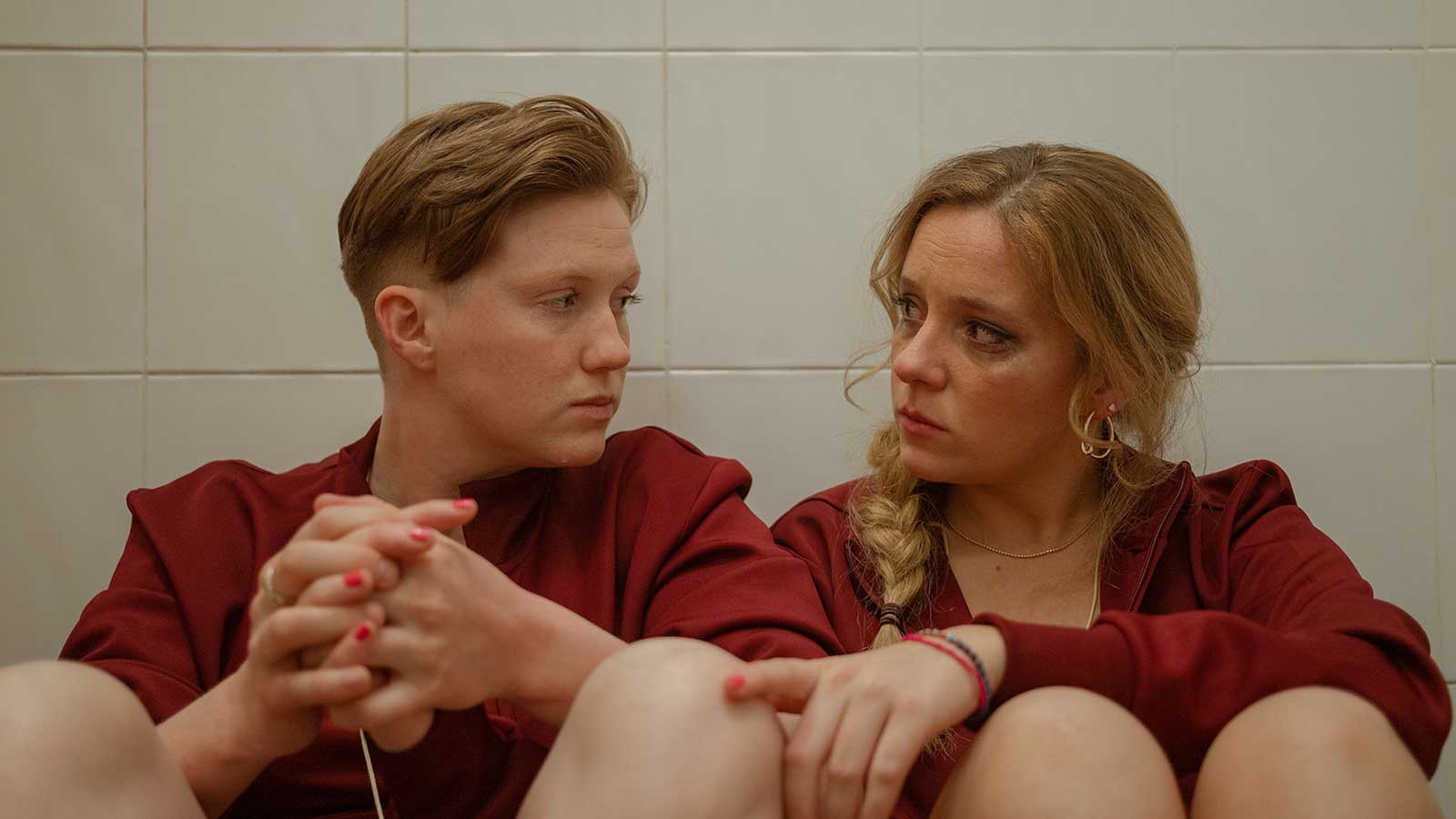 Still from Float. Courtesy of Black Camel Pictures.
12. Limbo
Last but certainly not least is Ben Sharrock's award-winning film, Limbo. Released across UK cinemas in the summer this year, the film follows a young Syrian musician and other refugees as they seek asylum on a remote Scottish island. This poignant observation of the refugee experience was at the BAFTA Scotland awards last month, leading the pack with 4 award wins including Best Feature film.
Limbo is available to stream on MUBI.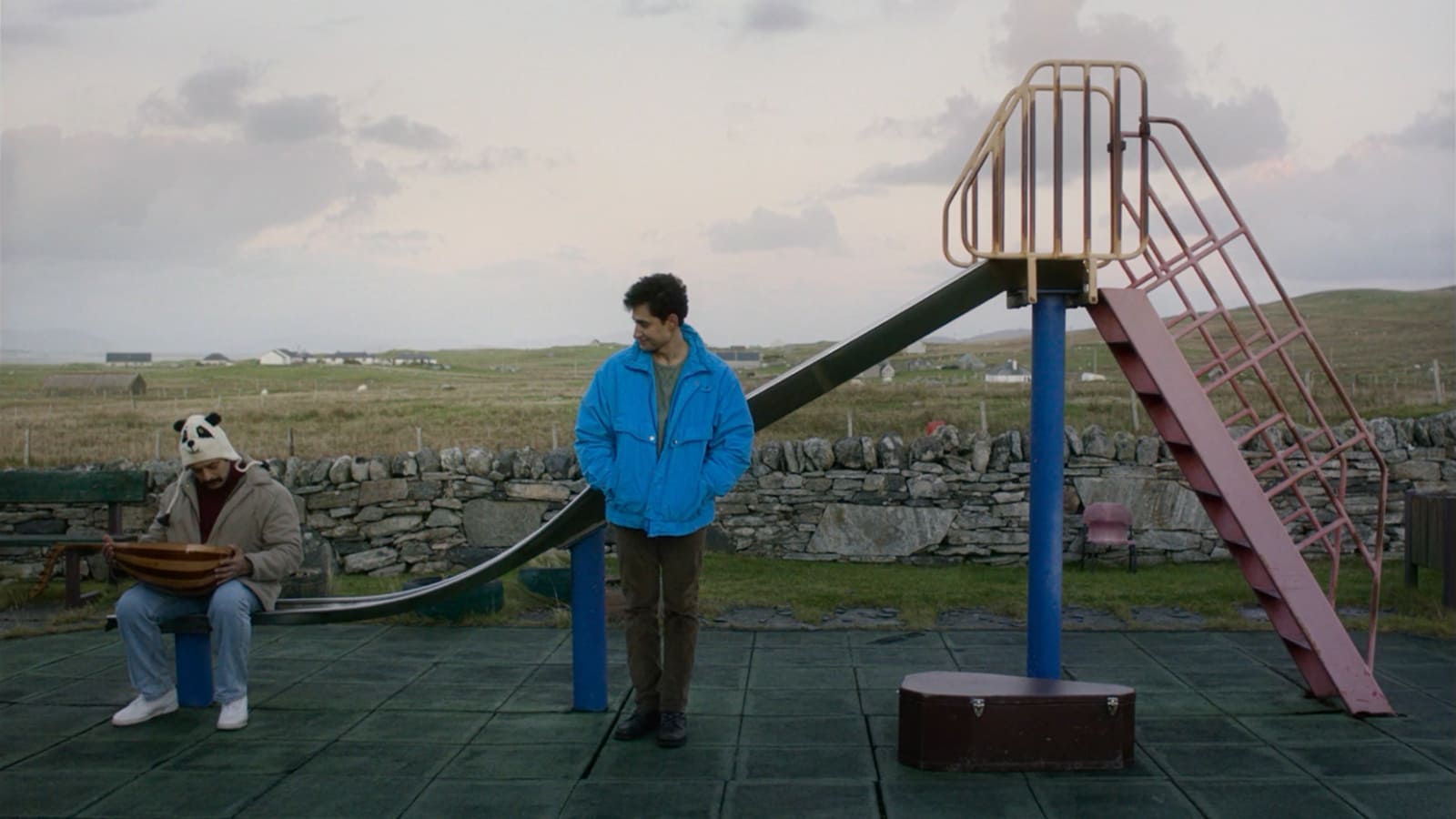 Still from Limbo. Courtesy of MUBI.